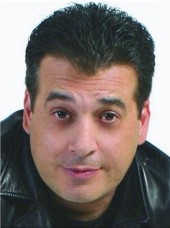 Now at the Tommy Wind Theater, Las Vegas this quick-witted Bostonian comic made swift work of the audience in the first-ever headliner show at Binion's Horseshoe when he started in Las Vegas. Claiming he has no footsteps to follow, Vinnie Favorito makes it known that no one is safe in his showroom. His stand-up comedy act provides pure hilarious riffs with the audience and improv that is top notch. You'll laugh all night long.
Delighting fans since 1986, this renown funny man is best known for his performances at The Improv Comedy Club and various Comedy Central shows. He has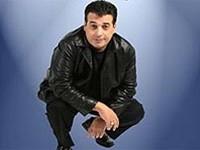 also been Hollywood's "top roaster" for celebrities including Tom Arnold, Jerry Springer and Larry King, proving that no one person is a challenge for Favorito's comedic genius.
Favorito does not have pre-planned skits or notes. Each night is a fresh performance of good adult fun and loads of laughter as he integrates his personal brand of comedy with audience actions and reactions..
Spend a night of great comedy with a truly funny man in an intimate showroom for a fantastic price. Get your tickets today to see Vinnie Favorito.