It's a short two-hour drive to Alamo, Nevada but it will seem light years away, particularly away from the bright city lights of Las Vegas. Alamo is truly a quick get-away destination, perfect for relaxation and quiet surroundings.

As you head north on I-15 heading towards Mesquite, you will come upon the turn for Hwy 93 North. If you actually get to Mesquite, you've gone too far. But, not to worry, Mesquite could be quite an experience itself!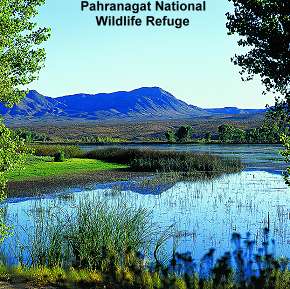 The turn off you are looking for is past the Las Vegas Motor Speedway. Once you enter Hwy 93 North, your adventure begins. You will notice that the terrain changes with interesting mountain and rock formations. You will eventually pass by Pahranagat National Wildlife Refuge. Depending on the time of the year, you may want to plan a picnic lunch at the lakeside tables and simply enjoy the birds and other wildlife. You'll want to continue north for just a few more minutes to your final destination of Alamo.
TOP OF NEXT COLUMN
On top of the ridge is a small cluster of themed cabins called Windmill Ridge. Rates average $100 per night, peace and quiet complimentary! And, if that isn't enough to entice you, try the cinnamon rolls from the bakery/restaurant. Check out www.wind-mill-ridge.com for details and pricing.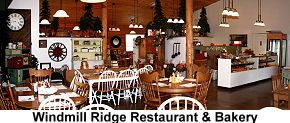 You also have the option of living your dream by staying at A Cowboy's Dream Bed & Breakfast. This upscale destination lives by the motto "Enter as Strangers. Leave as Friends". This, too, offers themed suites to those wanting a more luxurious experience. A Cowboy's Dream Bed & Breakfast was built as a tribute to the late Charlie Frias, a Nevada legend. Charlie was originally from San Antonio, home of the original Alamo. Visit www.cowboysdream.com for more details.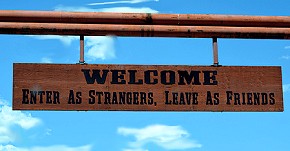 From Alamo, it is an hour's drive on the Extra Terrestrial Highway to the tiny town of Rachel, epicenter of the Area 51 culture. You can enjoy one of the famous hamburgers at Little A'Le'Inn. Try one for yourself and see what all the talk is about.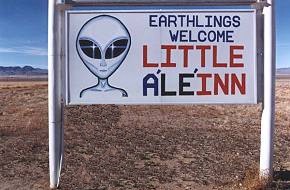 The other direction from Alamo takes you to Kershaw Ryan State park, where you can enjoy nature by hiking, swimming, picnicking or simply viewing the beautiful scenery. Cathedral Gorge is farther north where you can stop at the visitor's center for great information about the State Parks and surrounding areas.
You can find more information on lodging, parks and attractions at www.TravelNevada.com and www.NevadaSilverTrails.com.
CONTINUE ON TO...:
>TERI'S VEGAS TRAVEL TALK MAIN MENU
>Return to "Las Vegas Leisure Guide"
>Return to "Las Vegas Tours"