Las Vegas Shows
Concerts
Headliners
Events
Longtime "Carol Burnett Show" comedians Tim Conway and Harvey Korman have had audiences rolling in the aisles with laughter for years.

This award-winning pair, honored at the Academy of Television Arts and Sciences Hall of Fame, displayed their comedic versatility for ten years on "The Carol Burnett Show."

Discovered by the late Steve Allen on a local TV show in Cleveland, Tim Conway blossomed into one of the company of crazies on Allen's network talk show. He became a star when he joined the cast of "McHale's Navy" as the wildly inefficient Ensign Parker. After becoming a favorite guest on Burnett's show, she finally made him a permanent member of her cast. His movie career includes starring roles in Disney films "The World's Greatest Athlete" and "The Apple Dumpling Gang." Conway has also starred in his own TV sitcom and three variety specials. He won a fifth Emmy Award for a guest appearance on "Coach." And this funny man has been honored with a star on Hollywood's "Walk Of Fame."

Much of the success of "The Carol Burnett Show" is credited to the comedic chemistry Conway established with Korman. The two played a wide variety of roles in countless sketches. Danny Kaye's highly acclaimed television variety show was the first to bring Korman attention. He became Burnett's most reliable sidekick after joining her show. He played prominent roles in almost every one of the show's classic skits.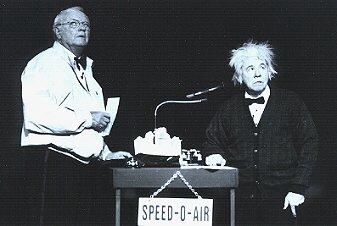 Korman earned rave reviews for his portrayal of famed straightman Bud Abbott in the TV drama about comedians Abbott & Costello. He has also created memorable characters in the several motion pictures he has starred in including "Blazing Saddles," "High Anxiety" and "History Of The World: Part I." In addition to his Emmy Awards, Korman won a Golden Globe for best supporting actor in a television series.

These two comedic greats share the stage in a memorable performance which shouldn't be missed. Get your tickets today for a fun time with lots of laughs!