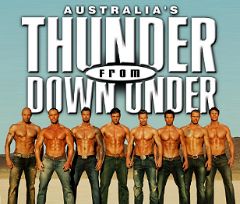 Looking for that ultimate Ladies Night Out? Straight from Austraila, this all male Aussie troupe provides the best in an all male revue just for the girls. It is truly a show of shows with tasteful yet provocative and tempting routines.
Enjoy yourself as nine gorgeous and phsyically fit men from the world down under, strut their stuff in a fast- paced, artistic and high-energy performance filled with fantasy and tantalizing music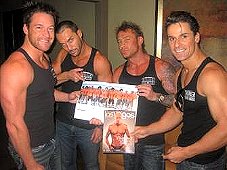 and dance. You'll be ready to party with the hottest blokes in Las Vegas because naked never looked so good. And after each show don't miss the photo opportunity, a keepsake for your memory box.
These Thunder From Down Under hunks know how to make stripping an art form. So take in an evening of culture, grab your girlfriends, and get your tickets to Thunder Down Under and a night of captivating charm and enticing fantasy.