Las Vegas Shows
Concerts
Headliners
Events
"The Second City," is a troupe of talented young comics on the cutting-edge of comedy. The show originally began in 1959 in a Chicago caberet. Now, you can see the most hilarious sketch comedy and improvisation performed live at Bugsy's Celebrity Theatre in the Flamingo.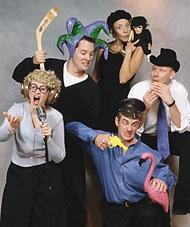 It is not uncommon to have surprise appearances by an impressive roster of comedy masters during any night of the week.

Many great comedy geniuses started their carrers in The Second City troupe. Some of these top named comedians are: George Wendt, Robert Klein, John and Jim Belushi, Gilda Radner, Richard Kind and Martin Short. As "graduates" of the world's greatest comedy theatre, they helped give The Second City the unparalleled reputation it still enjoys today.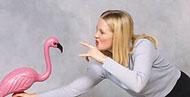 You'll spend a night of uncontrollable laughter and side-splitting fun when you get your ticket to see funniest act on the Las Vegas Strip, The Second City.