Las Vegas Shows
Concerts
Headliners
Events
Magician of the year, Steve Wyrick, performs his unique brand of magic in a multi-million dollar production show. As a boy growning up in Texas, Wyrick has been honing his magical talent. He continually performs some of the most difiant and imginative illusions anywhere in the world.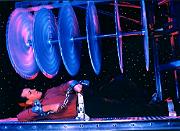 Wyrick has been featured on numerous national television specials and performances around the world. He is renowned for his awe-inspiring "Blades of Death" illusion. And in the largest stage illusion being performed in Las Vegas, Wyrick make an entire twin-engine aircraft or helicopter appear out of thin air.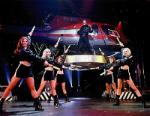 Known to take his illusions to new extremes, Wyrick is a daredevil who attempts things that have never been tried anywhere before.

Located inside his custom built theater, this show is your ticket to magic and illusions which take you to the edge of your seat. Make reservations now before its all sold out!