Las Vegas Shows
Concerts Headliners
Events
The Scintas will throw you off balance with their far from routine show of fantastic comedy and musical variety. This incredibly talented foursome draws a capacity crowd at every show.

Scintas fans come in all ages and from all walks of life because they offer something to appeal to every viewer whether it be comedy or music.

The group is adaptable and always original with no two shows alike. You could hear a hilarious imitation of Joe Cocker, perfect impressions of Johnny Mathis and Frank Sinatra or a musical number which would make you swear you're listening Billy Joel on stage in front of you.

This tight-knit family of talent offers an evening of laughs compared to no other show.

Between the bantering of band members and the ribbing of the good-natured audience, each show is charming and appealing to every one in the family. From wild comedy routines, like a five minute rendition of the "Wizard of Oz", complete with costume changes and songs to banjo picking and pop songs, you'll love every minute of this show. It's your family ticket to a great time.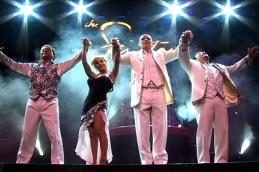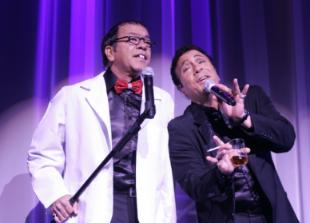 Order your tickets online now for a great evening of music, laughter and fun.