Las Vegas Strip
Condos, High-Rises & Vertical Living
Condo living near the infamous Las Vegas Strip is hot and exciting. If price is no object and location is everything, this is your home. Las Vegas does offer a few other sky loft quarters around town, each with it's own set of spectacular views and amenities. Most of these high-rise complexes have retail facilities on a select few floors and others are planning popular cafes and dining establishmenst on the main floor. Some also offer owners a rental arrangement similar to renting a hotel room or timeshare, for times when you are not occupying the property.
From apartment style, to townhouse style, lofts or condos, it's all here. There has never been a better time to buy Las Vegas property.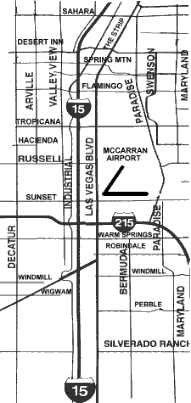 Las Vegas Strip Vicinity
Allure Las Vegas - Pools, health club, wine storage and cabanas
200 W Sahara Ave - 702-699-8998
City Center - A MGM project with 1640 luxury condominiums, casino, shopping and entertainment
Las Vegas Blvd South - 702-
Conrad Hilton - A Conrad Hilton hotel / condo project where owers share in the profit of the hotel rental program
Las Vegas Blvd South - 702-
Cosmo Resort & Casinor - High-end high-roller Las Vegas living at its best. Flat screen TV's and VIP access to the Beach Club for residents
Las Vegas Blvd South - 702-650-9903
Icon Las Vegas - 25 story, 248 condos, zen inspired pool, wine cave and business services
Convention Center Drive and Paradise - 702-256-4266
Krystle Sands Las Vegas - A 45 story condo building on the old Aligiers hotel site on the Las Vegas Strip complete with assigned parking, high speed internet service and panoramic neon views from your balcony
Las Vegas Blvd South - 702-
Las Ramblas - A George Clooney project with 1326 condo units with a strict dress code, casino and spa
Harmon - 702-
Loft 5 - 5 story, 272 Minimalist designed lofts by Gian Matteo
Las Vegas Blvd South and Pebble - 702-435-0505
Metropolis -
360 East Desert Inn Road - 702-939-LOFT
MGM Residences - Located on casino property by Turnberry Associates
Las Vegas Blvd and Tropicana - 888-891-1688
One Las Vegas - A guard-gated two 20 story towers condo property with health club and fitness center
Las Vegas Blvd South - 702-
Panorama - Aqua blue glass 30 story high-rise condo towers with gourmet dining and shopping
4631 S Industrial Road - 702-736-5008
Sky Las Vegas - 405 Luxury high-rise condominiums by Nevada Development Partners
2780 Las Vegas Blvd South - 877-SKY-LIFE
Trump International Hotel and Tower - 64 story by Donald Trump and Phil Ruffin
Fashion Show Drive - 702-878-6711
Turnberry Place - 36 story, Luxury high-rise condominium homes by Turnberry Associates
- 702-784-4601
Urban Village - Mixed use community with jogging paths and dog parks
Pyle and Las Vegas Blvd - 702-385-4988
Vegas Grand - 800 Italian themed condominium homes by Del American
1050 E Flamingo Rd - 702-792-4440