Now it's only seven nights till Santa comes down the chimney. I can't wait! But in the meantime Christmas came early for my friend Fay McKay, when The Cast presented her with a $6,000 Jazzy motorized wheel chair from the Scooter Store. During the Christmas luncheon at the Greek Isles last Monday Fay, sitting in her old wheel chair, gave the audience a special gift when she did her famous 12 Days of Christmas routine and it was one of the best gifts she could give. Incidentally she is selling the CD from her house and can be reached by sending me an email, which I will forward to her. All I can tell you is this is the funniest record you will ever hear and it's wonderful for this time of the year. We received an email from Jack in Washington saying he heard it on the radio and couldn't stop laughing. He wanted to get a copy. Another in Maine said the same thing.
The Cast put on one heck of a show. Buddy Greco and his wife, Lezlie Anders did a heck of a job in getting some of the best entertainment available anywhere for this special luncheon. Besides Buddy and Lezlie the show included Michaelina, who not only sang but played Santa's helper, Dennis Bono, Ingvar, Frankie Randall, Patricia Welch (who brought the house down) and then it was Santa's turn. Freddie Bell and Carme dressed as Mr. and Mrs. Santa did a nutty unrehearsed skit that topped the day. The Cast also purchased 10 $200 gift certificates for some unfortunate former entertainers who are presently down on their luck. If you would like more information on becoming a member (non-entertainers are welcomed) go to the web page at www.TheCastInc.com.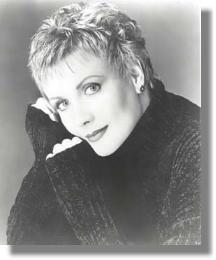 I last saw this next performer at Boulder Station. She was fabulous then and I'm sure she'll be even better tomorrow night at Artemus Ham Hall at UNLV. The name? Maureen McGovern! Now I'm not too sure about this next statement, but I do believe I watched her sing Broadway songs and a tribute to the late great Mel Torme at the Desert Inn. Can't remember the year (having a senior moment gang).
This is a lady who just glows on stage. Her voice can rise to any occasion and is absolutely beautiful. It's been 30 wonderful years for the lady who hit it right out of the box with her #1 chart topping and Academy Award winning Gold Record of, The Morning After, from the 1972 hit movie, The Poseidon Adventure. A good friend of mine, Sherm, has the Big C and has been waiting for this day a long time. All he has thought of the last year is hearing her sing one more time before he departs. So if there's anyway in the world he can get to the Hall tomorrow night he'll be there, as will all his friends. Tickets are priced from $25 to $50.00 and believe me it's worth the price. A Lady of Music will royally entertain you!
THIS AND THAT QUICKLY: International singing sensation Martin Nievera will arrive at the Golden Nugget downtown on New Year's Eve and will be there for two months, This is a world-class pop music performer who sings everything from Broadway to RB with all the stops between. Hes supposed to sing the songs that made our little Village famous. Regular showtimes will be 7:30 nightly except Monday and Tuesday. More on this later... The Fremont Hotel and Tony Roma's inside the hotel are celebrating a milestone. It's the top producing Tony Roma franchise. It was the third TR to open in 1990 and was a success right off the bat. Interesting note here: Manager Fernando Almache opened the restaurant working as a prep and line cook... The Comedy Club at the Riviera has one of the nice guys in the business, Johnny Dark headlining this week. Jay White is dark from tonight (19th) to the 27th. The rest of the entertainers in the Le Bistro Theatre will be dark from the 22nd through the 24th... Good friend and fantastic performer Tony Orlando is doing his annual Christmas Show at The Orleans through Sunday. This is a must see show for all ages...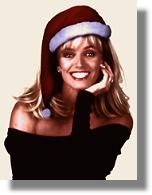 Susan Anton opens her Christmas Show at the Suncoast tonight through Sunday... Bob Kephart's Comedy Stop at the Tropicana is dark this week but opens on Dec. 26 with the zany and madcap Kevin Knox... Oh, yeah, Catch a Rising Star across the street closes on the 31st...
Well, gang, that's it for another week.
I'm outa here!

CONTINUE ON TO...:
>It's The Norm Article Archives
>LVLG "Heard Around Town"
>Las Vegas Leisure Guide