The 27th annual "Merry Christmas Las Vegas," show will take place at the LVH (formerly the Las Vegas Hilton) on Saturday, Dec. 8, 2012, at 4 p.m., and will be taped for television in front of a live audience from the main showroom. As is its tradition, the show will be hosted by the show's creator Las Vegas entertainer/TV host - Tony Sacca, and will feature a stellar lineup of Las Vegas' finest entertainers performing in the holiday spirit.

The list of performers for this year's holiday show include: legendary impressionist Rich Little; internationally acclaimed guitarist Esteban, with violinist daughter Teresa Joy; award winning tribute show "The Rat Pack is Back;" tribute to Michael Jackson "MJ Live!;" singer Denise Clemente; the musical "Nunsense;" Tony Sacca & The Sexy Saccettes; the cast of "iCandy;" vocal group Spectrum; singing sisters Blonde Divas; Tommy Ward, and the Rossi Reyes 17-piece Jazz Orchestra; and the fabulous Las Vegas Young Entertainers. Performers will be backed by the Michael T Orchestra.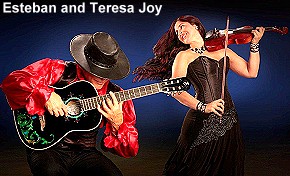 Sacca conceived "Merry Christmas Las Vegas" in 1986 when he moved to Las Vegas. Originally the show was performed, and filmed at the Mt. Charleston Hotel, for t nine years. When the show went national, it was taped at Strip resorts starting at the Riviera Casino & Hotel, and ending up at the Stratosphere Casino Hotel & Tower for 10 years.
This performance on Dec. 8, is open to the public for a donation of $25 per person to benefit The Youth Foundation for the Performing Arts, and can be purchased by calling 702-877-2278. Doors open at 3:30 p.m.
THIS AND THAT QUICKLY:
Thursday, Dec. 6, 2012, from 7:00 p.m., until 11:00 p.m., will be a red-letter day for a personal friend of more than 40 years. Don Hill's arrival at the Italian American Club, 2333 East Sahara Ave., is very special, as he will be celebrating two major events: He made it past his 91st birthday, and he has a book signing that evening.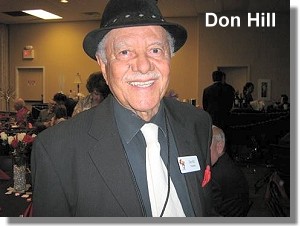 Oh, yeah, he gets to walk the Red Carpet as he enters the room. The party will begin when he arrives, and there will be free cannolis and pastries donated by Casual to Elegant Events. The fabulous Glam Factory will be providing (on loan) hats, boas, and accessories should you wish to walk the carpet with Hill. There will be a great display of Hill's career, provided by Entertainment Consumers Exchange. The Speakeasy Swingers, a regular feature at the club every first Thursday of the month, will be playing for listening and dancing. The Swingers always feature Hill and his saxophone. It should be a terrific evening, and I'll be there to purchase a book and have it signed by my friend.
TOP OF NEXT COLUMN
Through the last 45 years of the legendary SCORE International Baja 1000, there have been many stories and accomplishments that could rival many other forms of motorsports. Known for being one of the most rugged, unforgiving, dangerous and spectacular off-road races in the world, along with the Legendary Mint 400 in our little village, the 2012 Baja 1000 has proven to be another monumental moment in off-road racing history. Monster Energy Off-Road Team member, "Ballistic" BJ Baldwin of Las Vegas, defied all odds at the 45th running of the SCORE Baja 1000, by becoming the first person in history to drive the entire race (point to point) and win overall. Thousands of drivers have tried in years past, and some have even beaten all other competitors, but none have ever done it, from the start in Ensenada, Baja California to the finish La Paz, Baja Sur California. Baldwin spent more than 20 hours in his #97 Monster Energy Toyo Tires Trophy Truck, with co-driver, Johnny Nelson, averaging a blistering 55mph over 1,121 miles of the harshest terrain in Baja California.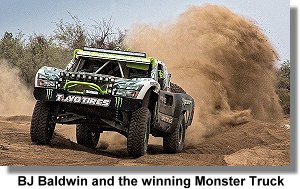 "I reached out to Walker Evans, and even tried to pick the brain of Ivan Stewart (the Ironman), because I knew those guys had all attempted to solo the Baja 1000 in years past. I asked Walker what I should do, and if he had any advice, and the only advice he gave me was to just man-up and do it, so I did," Baldwin commented at the finish line. "When I began off-road racing 20 years ago, winning the Baja 1000 overall was just a dream. Over the years, I have worked extremely hard to become a top competitor, and winning the Baja 1000 had eluded me. It was incredibly difficult, both mentally and physically, to ironman the whole race, but I have a great co-driver, a great team, and great sponsors who all have helped me achieve this. It takes a massive team effort to win a race of this scale. I am honored to join the ranks of some of the greatest off-road racers in history," said a humbled Baldwin.

This writer, who competed many years ago in the 1000 and Baja 500, along with Monster Energy, would like to congratulate "Ballistic" BJ Baldwin, for his astonishing achievement in becoming the first man in off-road racing history to have ever beat all competitors in the SCORE Baja 1000 from point to point; Ensenada to La Paz.

Well, gang, that's it for another week as we all wait for that old guy with the white beard and red suit to arrive. I'm outa here!






CONTINUE ON TO...:
>It's The Norm Article Archives
>Las Vegas News - "Heard Around Town"
>Las Vegas Leisure Guide