A wonderful singer, friend, humanitarian and just a great all-round gal, is in trouble, and the entertainment community is coming together to try and help. Jeneane Marie, who at one time was almost like my little sister (she used to listen to me moan about life, LOL), is the person Iím talking about. The talented entertainer, who either opened for, or worked with, such greats as Bob Hope, Frank Sinatra, Dean Martin, Don Rickles, and toured numerous times with Wayne Newton and The Funk Brothers, needs our help now.
Marie has Avascular Necrosis, a blood situation that attacks the groin area, and eventually the hips. She is now in need of an immediate hip replacement. Unfortunately, like a lot of people today, Jeneane did not have a steady job with medical insurance. She has none, zip, nada, and this particular surgery is expensive. This gal has given of her time and voice to entertain in just about every benefit held in our little village. Now itís our turn to step up to the plate and show her we care.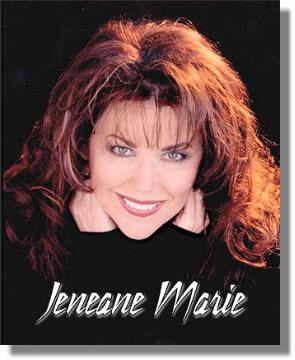 An endless array of stars such as Newton, Rich Little, Clint Holmes, Babe Pier, Denise Clemente, Laurie Caceres, Grant Griffin, Steve Rossi and countless more, backed by the Jerry Lopez Band, will be attending and giving of their talent and support for this worthy and wonderful lady.
It takes place Sunday, Dec. 5, from 2 to 4 p.m. at the Las Vegas Rocks Café, which is located downtown at the Neonopolis Mall, 450 Fremont Street. They are asking for a $22.00 donation, collectable at the door, which will also include a three-hour parking pass. Hope you can help.
The Western pioneer-themed Mystic Falls Park, located inside Samís Town Hotel and Gambling Hall, has once again transformed into a popular winter wonderland for the holidaysóNovember 24 through January 2. To enhance the true holiday experience, Samís Town has also partnered with Nellis Air Force Base for its ďCell Phones for SoldiersĒ program.
On November 24 at 4:30 p.m., Boyd Gaming Executive Chairman, Mr. Bill Boyd, and Samís Town Vice President and General Manager, John Sou, joined by a representative from the Armed Forces, turned the switch on for the official lighting ceremony to kick off the more than five weeks of wintry delight.
Coinciding with the date of the lighting ceremony on November 24, Samís Town began accepting donations of used mobile phones for the Cell Phones for Soldiers program. Each phone donated to the program equates to an hour of talk time for soldiers abroad. Teenagers Robbie and Brittany Bergquist from Norwell, Mass., with $21 of their own money, founded Cell Phones for Soldiers. Since then, the registered 501c3 non-profit organization has raised almost $2 million in donations and distributed more than 500,000 prepaid calling cards to soldiers serving overseas.
The winter display, an annual classic began many years ago, consists of many elements, including a majestic wolf howling at the moon, and two fishing polar bears coming to life in their snowy surroundings. Like in the Western snowy mountains, snow floats from the sky capping the waterfall and mountain range. All the while, light images and shooting water dance to traditional holiday music including ďFrosty the Snowman,Ē ďLet It SnowĒ and ďThe Nutcracker,Ē placing guests in the middle of a magical winter wonderland experience in the heart of the Boulder Strip.
The free 15-minute winter show will take place at 6 p.m., 8 p.m. and 10 p.m. nightly.
For further information on Mystic Falls Winter Wonderland, visit www.samstownlv.com. For further information on the Cell Phones for Soldiers program, visit www.cellphonesforsoldiers.com.
THIS AND THAT QUICKLY:
Hey, do you guys and gals out there remember Manika Ward? Your kids may remember her from a visit she made at a local (Las Vegas) school, or you may have read the 16-year old authorís book, ďThe Exciting Adventure of Boo.Ē Well, guess what? Ward is also a fantastic singer and entertainer. Manika is co-starring with Hollywood film star, Jadagrace (Terminator Salvation) on a new television program shooting right here in Las Vegas.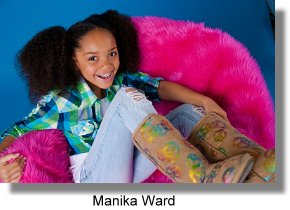 The producers are offering tickets to students from local schools to attend the video-taping of the concerts, and actually become part of the show. The studio is located at 4221 Las Vegas Studio Court, 89103 (behind the Palms Hotel/Casino). Dates for attending are Saturday and Sunday, Dec. 4-5. The morning shoot is from 9 a.m. to 2:00 p.m., with the afternoon session from 2:00 to 7 p.m. Seating is limited. For tickets, e-mail to: studioaudience@gmail.com. Every child must have a parent or legal guardian sign a talent release form at the beginning of each session. It is suggested that you ďdress for successĒ by wearing cool, funky clothes with great designs and colors. Hope you can make it.
The Corner Gallery in Boulder City has its Christmas tree up and awaiting decorations. Christina Frausto, who operates the gallery, has invited everyone to particapate in decorating the tree with their personal and hand created ornaments. Frausto will also have some very small canvases, with wiring, for anyone to take home and create something unique for the tree. The canvasses can be purchased for $3. When youíre happy with your creation, bring it back to the gallery and itíll be hung on the tree.
On December 12, the gallery will hold a ďHoliday Sing-A-Long,Ē with Michael Miele, a local singer, leading the songs. Hot mulled cider will be served. For further information call Christina at (702) 501-9219.
Well, gang, thatís about it for this week. I hope you had a wonderful Turkey Day, I know I did. Iím outa here!
CONTINUE ON TO...:
>It's The Norm Article Archives
>Las Vegas News - "Heard Around Town"
>Las Vegas Leisure Guide<