There are two sides to every story — and then there's the truth. Soon you will be able to uncover the real life battle between organized crime and law enforcement, when The Mob Museum opens to the public on Valentine's Day, February 14, 2012. The Mob Museum, the National Museum of Organized Crime and Law Enforcement, will be a world class destination in downtown Las Vegas. It will present an exciting and authentic view of the mob's impact on Las Vegas' history, and its unique imprint on the world.
The Museum, which has already acquired one of the most iconic artifacts in mob history - the brick wall from Chicago's St. Valentine's Day Massacre - will open on the 83rd anniversary of the infamous Massacre, considered one of the most significant dates in Mob history. I just can't resist adding, Valentine's Day just happens to be my birthday. How about that gang?
With tales so intriguing, they need no embellishment; The Mob Museum will reveal an insider's look at the events, and people on both sides of this continuing battle between organized crime and law enforcement. True stories of mob history will be brought to life in a bold and contemporary style, via engaging exhibits and multi-sensory experiences. The Mob Museum will put the visitor in the middle of the action, through high-tech theater presentations, iconic one-of-a-kind artifacts, and interactive, themed environments.
The Museum's Board of Directors is headed by Ellen Knowlton, former FBI Special Agent in Charge, Las Vegas Division, and a 24-year FBI veteran. The rest of the highly respected board includes professionals from local and state government, law enforcement, the judicial system, media, and the business community. A key visionary for the project, and current board member is former Las Vegas Mayor Oscar B. Goodman, a previous go-to defense attorney who made a name for himself representing such reputed mobsters as Meyer Lansky, Frank "Lefty" Rosenthal and Anthony Spilotro, among others.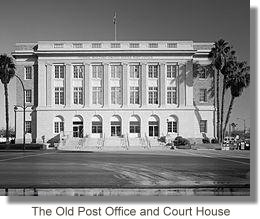 Artifacts to be integrated throughout the Museum's interactive exhibits provide an insider's look into many of organized crime's biggest names, including, Al Capone, Dion O'Bannion, George Moran, Charlie Luciano, Lansky, Ben Siegel, Sam Giancana, Joe Bonanno, Rosenthal, Mickey Cohen, Tony Cornero and Spilotro to name just a few. The Museum is located in what many consider the ultimate artifact, the former federal courthouse and United States Post Office. Completed in 1933, and listed on the Nevada and National Registers of Historic Places, the building housed the very courtroom where, in 1950, one of 14 national hearings was held, by United States Senator Estes Kefauver, to expose and control organized crime in America. Meticulously rehabilitated, the structure is significant, not only for its neo-classical architecture reminiscent of the period in which it was built, but also for the historic events that unfolded inside of it.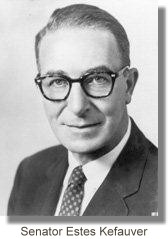 The Museum is also working with the FBI and many famous undercover agents who made a career of fighting the Mob, including legendary agents Joe Pistone, who infiltrated the Mob posing as a small time jewel thief, using the name, Donnie Brasco, and Cuban-born Jack Garcia, who successfully ingrained himself into the Gambino family.
Column Continues Below Advertisement
TOP OF NEXT COLUMN
In addition, many items relating to historic eras and specific industries, such as prohibition, money laundering and gaming, will help to tell the story of the mob's influence on these areas. Artifacts, relating to law enforcement's role in helping to eradicate and control the Mob, such as weapons, wiretapping tools and tactics and crime scene photos, will also be part of The Museum.
Admission is $18 plus tax for adults ages 18 and over; $12 plus tax for children ages 5 to 17 and students ages 18 to 23 with ID; $14 plus tax for seniors, military, law enforcement and teachers; and $10 plus tax for Nevada residents of all ages. Museum hours will be Sundays through Thursdays from 10 a.m. to 7 p.m.; and Fridays and Saturdays, 10 a.m. until 8 p.m. For more information and photos, visit www.themobmuseum.org.
THIS AND THAT QUICKLY:
The Riviera Hotel & Casino announced a one-night only, New Year's Eve performance by multi-faceted entertainer Vanessa Williams. The show begins at 9:30 p.m. on Dec. 31, inside the Riviera's Royale Pavilion. Tickets come in three separate price ranges, all inclusive of tax and fees – General Admission is $82.50, preferred seating is $110 and VIP seating is $170.50, which includes unlimited drinks. Tickets can be purchased in advance by visiting www.rivierahotel.com, or by calling the box office at 702-794-9433.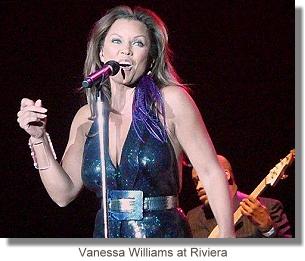 Fresh off his appearance in the network television series, "CSI: Las Vegas," former mayor and Las Vegas icon, Oscar Goodman, is set to film the pilot for a new, Las Vegas-based courtroom show, "Vegas Night Court with Oscar Goodman." Filming will take place inside the legendary Elvis Presley Showroom at the Las Vegas Hilton, beginning this Friday, Nov. 18. With his Las Vegas showgirls in tow, and a glass of gin in hand, "Vegas Night Court with Oscar Goodman" will feature real court cases and a gallery filled with celebrities and Las Vegas notables.
"Vegas Night Court with Oscar Goodman" is produced by Wayne Jeffries, manager of the History channel's, "Pawn Stars," which is cable television's No. 1 show, and five-time Emmy Award-winning Producer/Director, Jerry Kupcinet, who is often credited for creating the template for courtroom shows on television. Kupcinet's credits include "Judge Judy," "Judge Joe Brown" and "Cristina's Court," which won the first Emmy Award in the "Court Show" category.
Rock and roll legend, Domenick Allen, along with 10 of Las Vegas' finest musicians –a.k.a. VINYL – will rock the Suncoast Showroom for two performances, Saturday, December 10, at 2 and 7:30 p.m. Cadillac of Las Vegas is sponsoring both performances. The concerts will be the culminating event of a two-week "Toys for Tots" drive at the Suncoast. Allen, the Suncoast, and Cadillac of Las Vegas, are inviting all attendees to bring an unwrapped toy to the concert for donation to Las Vegas-area children this holiday season. Anyone donating a toy will receive a 2-for-1 buffet coupon from the Suncoast. Tickets are available starting from $15.95, plus tax and convenience fees. Tickets can be purchased at any Coast Casinos box office, by calling 702.636.7075 or visiting www.suncoastcasino.com.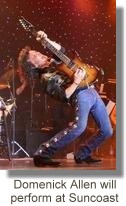 Well, gang, that's about it for this week. Oh, yeah, Cork Proctor and his guest, Kelly McDonald, had a near SRO crowd at the Railroad Pass Hotel & Casino last Saturday evening, for a great night of comedy. Among the many VIPs making the drive was Judge Donald Mosley, Mel and Marilyn Larson, Charlie Shaffer and Marty, Don and Gloria Hill, and famed photographer Mike Christ. Director of Operations, Curt Thompson, has promised to have more of the same, beginning in the New Year. I'm outa here!


CONTINUE ON TO...:
>It's The Norm Article Archives
>Las Vegas News - "Heard Around Town"
>Las Vegas Leisure Guide<