Cork Proctor, Las Vegas comedy icon and featured entertainer during the Rat Pack era of the Las Vegas Strip, will be performing his renown and award winning stand-up routine, for one night at the historic Railroad Pass Hotel & Casino, this Saturday, Nov. 12, at 7:00 p.m.

Proctor has opened for some of the biggest names in showbiz, including The Supremes, B.B. King, Joe Williams, Lee Greenwood, and Mel Tillis to name just a few. Cork was a regular on such television shows as "Vegas," and "Crime Story," and received rave reviews from his one-man performance on "Dick Clark's Live Wednesday," television show.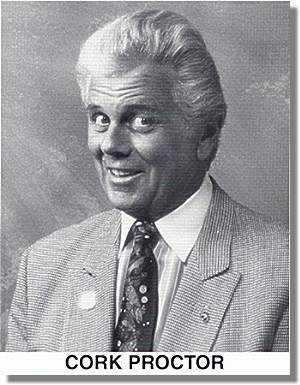 Cork's comedy notoriety has taken him around the globe, playing world class venues. Proctor is a legend, having appeared at the famous Dunes Hotel, in Las Vegas, and such clubs as the Comedy Stop (both Las Vegas and Atlantic City), The Comedy Room at the Gold Coast, The Hilton Hotel, Clearwater Beach, Fl., and the Stirling Club at Turnberry Place (Las Vegas). He was also a featured comedian on the Royal Caribbean and Norwegian Caribbean Cruise Lines for a number of years.
Besides comedic skills, Proctor has appeared in many theatrical productions in Las Vegas, and elsewhere, including: "Natalie Needs a Nightie" at the Union Plaza. Cork also volunteered for the Peace Corp, serving for nearly two years in Suriname, South America.
Tickets, priced at $10.00 plus tax, may be purchased at the Railroad Pass Hotel & Casino cashiers cage. There is limited seating, so purchase your tickets early. If you plan on possibly dining following the show, I would like to suggest that you make reservations early for the gourmet steak room at Railroad Pass. One thing is for sure, you will be pleasantly surprised at the fine service and wonderful preparation, reminding me of those great days from long ago—and at a very reasonable price! And, should you desire to stay overnight in the hotel, Proctor has made special arrangements for those mentioning his name, when you call to make a room reservation. I would venture to say you can see a show, have a great dinner for two, and stay overnight for about $100.00. Now that's like going back to the '60s and even into the '80s.
Column Continues Below Advertisement
THIS AND THAT QUICKLY:
The City of Henderson will feature a new evening light parade, the first of its kind for the community, as part of WinterFest – An Old Fashioned Christmas Delight, Saturday, December 10 at 5 p.m. in the historic Water Street District. Admission to participate is complimentary.
"WinterFest has quickly become a favorite holiday tradition amongst our residents," said Mark Calhoun, Henderson City Manager. "The treasured event is the perfect setting for the debut of the first Henderson nighttime parade. We hope families join us for WinterFest as we celebrate the holiday season with old fashioned traditions and embrace new ones."
All entries are required to be illuminated in lights and reflect the entire WinterFest theme, An Old Fashioned Christmas Delight. Each will be judged in three categories, incorporation of lights, creativity and overall appeal. Cash prizes will be awarded to floats for 1st ($1,000), 2nd ($750) and 3rd place ($500), courtesy of several community partners.
In addition, this year's WinterFest Evening Light Parade will feature a unique performance showcase during the procession. Marching groups, from school bands to drill teams, cheer squads and dance troupes, will have several opportunities to perform a short routine for fans, three different times, along the parade route. Space is limited and is on a first-come, first-serve basis.
WinterFest – An Old Fashioned Christmas Delight is a two-day celebration filled with a winter wonderland of holiday splendor. This year's event, taking place Friday, December 9, from 6 p.m. – 9 p.m. and Saturday, December 10, from 12 p.m. – 8 p.m., will take guests back in time with a charming streetscape from a traditional Christmas novel, complete with horse-drawn carriage rides, strolling carolers, visits with Santa, tree lighting, craft fair, storytelling, gingerbread house displays and more.
TOP OF NEXT COLUMN
Persons or groups interested in participating in the new WinterFest Evening Light Parade can obtain an application on HendersonLive.com. Registration deadline is Wednesday, November 16.
The Venetian and Palazzo announced that Grammy-nominated and platinum recording artist, Jordin Sparks, will perform live during the kick-off ceremony for "Winter in Venice," the first true celebration of the holiday season on the Las Vegas Strip. The complimentary festive event will take place Monday, Nov. 21 from 6 to 8:30 p.m. at the front exterior of The Venetian and will be open to the public.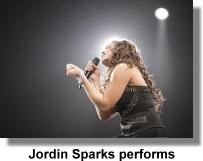 Since winning "American Idol" in 2007, Sparks has released two albums making Billboard's Top 40 list, and her self-titled debut platinum album sold more than two million copies worldwide. The multi-award winning singer has toured with Alicia Keys, The Jonas Brothers, and Britney Spears, and performed for President Obama and former President Bush. In 2012, Sparks will make her acting debut in the upcoming feature film, "Sparkle."
This performance will officially put "Winter in Venice" into motion, launching the 49-day holiday celebration. The first of many special events scheduled throughout November and December
Las Vegas Motor Speedway (LVMS) will kick off NASCAR Champion's Week in Las Vegas with the NASCAR Fanfest at the Fremont Street Experience Nov. 30. The event, free to the public, will be the first involving the 12 chase drivers during this year's celebration of the NASCAR Sprint Cup champion. The highlight of the event will be a Newlywed Game-type show involving the 12 chase drivers.
"We think this is going to be the best event of Champion's Week," said LVMS president Chris Powell. "It not only gives the fans a chance to get close to the 12 top drivers in NASCAR, but it also allows the fans to see them in a much more relaxed environment without their fire suits and helmets."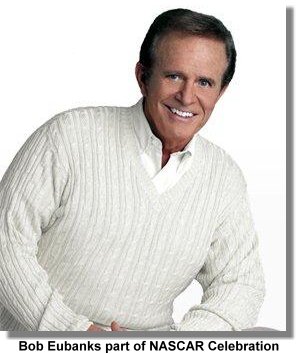 Bob Eubanks, the man who made The Newlywed Game famous and hosted variations of the show in six different decades, will be on hand to host the game show courtesy of event cosponsor Boyd Gaming..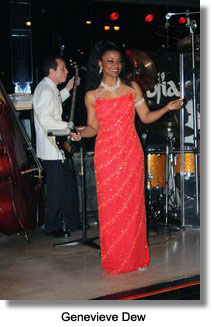 Two of this writers favorite entertainers are Genevieve and Mark Giovi. Well, gang, they have teamed up to sing a bunch of great songs every Sunday evening in Roxy's Lounge at Sam's Town on Boulder Highway. Genevieve has received many awards for her singing the songs from the great American songbook, as well as her special ability in the jazz genre. Giovi, a long time featured singer in "Bite," at the Stratosphere Hotel/Casino, and a former member of the group known as the Las Vegas Tenors, sings everything from Broadway, pop, and various classical arias. Together they are magical. Showtime is 7 p.m. to 11 p.m. every Sunday through Dec. 11.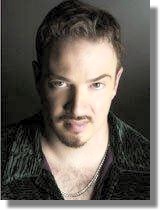 Well, gang, that's about it for yet another week of dynamic news from the little village. I'm outa here!


CONTINUE ON TO...:
>It's The Norm Article Archives
>Las Vegas News - "Heard Around Town"
>Las Vegas Leisure Guide<