In 2006 the Las Vegas Rescue Mission started formulating plans to build a new facility to provide for more feeding capacity, training classrooms, and emergency beds to expand the Mission's outreach program for our most needy citizens. Well, yesterday morning (Thursday, Oct.15), that dream was completed when, Mayor Oscar Goodman and Commissioner Lawrence Weekly were on hand to cut the ribbon, officially proclaiming the new building open for business.
There were approximately 200 attending the ceremony. The attendees were offered a tour of the beautifully appointed dining room and training facility. One of the Missions clients that this writer has been rooting for, Amanda, graduated from a nine-month program and is now actively seeking employment. Her roommate is about a month away from graduating. These are just two examples of the hundreds that the Mission accomplishes over the years. It has been doing this since 1970, when six Las Vegas businessmen agreed to give Pastor Ed Compton a helping hand. Pastor Compton was on hand yesterday to see more of his "dream" rising like a Phoenix. Unlike a number of charities that provide help for the homeless and needy people, the Las Vegas Rescue Mission depends on donations from the private and corporate sector.
The Mission, at 480 West Bonanza Road, will now be able to serve daily hot meals in a beautiful area. Dinner is served at 5:00 p.m. to anyone who is hungry, with breakfast supplied for overnight guests, and lunch for those who are part of the residential program, Bag lunches are provided for those working off-site. In total, the Mission provides more than 350,000 meals annually.
Just remember that there are hundreds in our little village like Amanda and her roommate. All they need is a wee bit of a helping hand, and they will, one again, become a viable member of our community. My friend, Chris Odle, who ministers to the men and women of the streets at the Mission, will be glad to talk to you, should you like to jump in as a volunteer. Believe me, when you meet Odle and his co-workers, you can't help but leap on the opportunity to help.
I would like to remind you once again, that this coming Friday, Oct. 23, at 9 p.m.., Bob Kephart, producer of the popular Comedy Stop in the Congo Room at the Sahara Hotel, will host a fundraiser to benefit the Las Vegas Rescue Mission. Headlining the special night (actually opening on Monday, Oct. 19) at the Sahara, will be wacky comedian and impressionist, Steve Shaffer; dieting specialist (not really), Chrissy Burns, and veteran comic Patrick O'Donnell. We have thus far received word that magician Steve Dacri will be a special guest star. We are awaiting word from a couple more performers to fill out the roster for the night.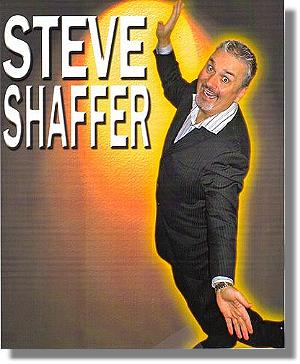 Shaffer has comedic flair for impressions and is a favorite of comedy club audiences everywhere. The New York Post said, "Shaffer is vibrantly creative," and the Boston Globe agreed that Steve is a "prodigious talent. Shaffer has appeared on numerous television shows including, "The Tonight Show," "Comic Strip Live," An Evening at the Improv," and "Caroline's Comedy Hour."
Chrissy Burns is making her second stop in the Congo Room and is considered a bright and wonderful story teller. Burns especially likes to regale her audiences with true-to-life dieting, dating and life experiences. Chrissy's outrageously funny road stories can be found in her book, "I Killed—True Stories of the Road from America's Top Comics."
Patrick O'Donnell has been a working stand up comedian for more than 20 years. O'Donnell is a high energy act who spices up his performance with his knack for impressions. Former presidents, movie and television stars could pop up at any time during his performance, as he searches for the humorous side of life.
Tickets for the Special Evening at the Comedy Stop can be purchased only at the main box office of the Sahara Hotel, located at the valet entrance to the hotel. Tickets are priced at $35 plus tax, with a major portion of each ticket going to the Las Vegas Rescue Mission. Call (702)-737-2515.
Five men have been selected, by vote of the fans and a special selection committee, to be the first inductees in the NASCAR Hall of Fame: Both Bill France, Sr. and Jr;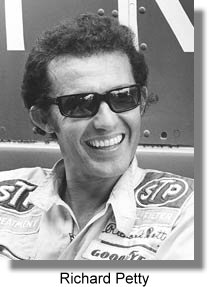 Richard Petty (naturally),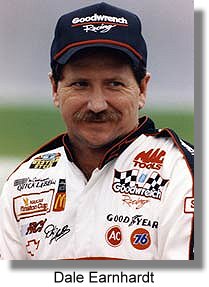 Dale Earnhardt (a shoo in) and the great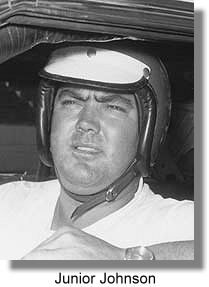 Junior Johnson. All five truly deserve the honor of being the first!

Another benefit will be held at the Sahara this coming week. Rick Thomas, a marvelous human being and a great magician (who is holding forth in the main showroom at the hotel) will donate a hefty portion of tickets sales to the Las Vegas Chapter of the SPCA. The event will take place Tuesday, Oct. 20, beginning at 5:30 p.m. at the Pool area. The show starts at 7 p.m.

Well, gang, that's it for another week.
I'm outa here!


CONTINUE ON TO...:

>It's The Norm Article Archives
>Las Vegas News - "Heard Around Town"
>Las Vegas Leisure Guide<