The Strip's biggest tease, "FANTASY," at the Luxor Hotel & Casino, has announced the addition of two sexy new dancers to the show: Ashton, a statuesque knockout with incredible moves to match, and the stunning Chloe, who recently moved to the United States from her native England. Both dancers made their debut in the show last month. The ladies have joined the gorgeous and multi-talented cast at an exciting time, as the show recently added two new numbers and choreography.

"Joining the cast of FANTASY is a dream come true for me," said Ashton. "It is the top revue on The Strip and I feel incredibly lucky to be a part of it."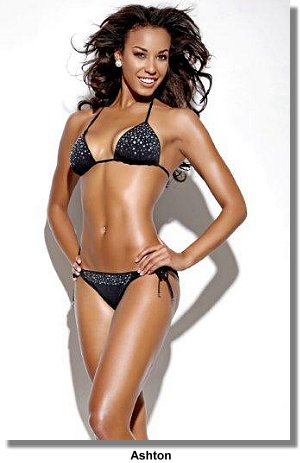 An honors graduate from Oklahoma City University, with a Bachelor in Performing Arts, Ashton is a classically trained dancer who has performed in front of audiences her entire life. Chloe, who has been dancing since she was five, recently married a Las Vegas comedian.
"This is a wonderful opportunity to perform as a member of the FANTASY team," said Chloe. "Anita Mann is an amazing person to work for and I am grateful to be a part of the company."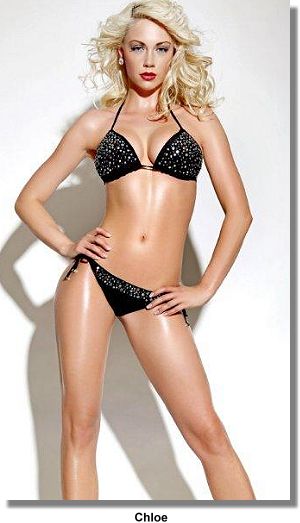 Celebrating more than 12 successful years on The Strip, and voted, "Best Showgirls" in the Las Vegas Review-Journal 2012 "Best of Vegas" poll, FANTASY has shaped itself into one of Las Vegas' leading topless shows. Dynamic lead singer, Lorena Peril, adds an exciting and unforgettable element with her amazing powerhouse vocals as she takes center-stage alongside a talented cast of beautiful dancers. Great for singles and couples alike, the sexy production showcases 15 high-energy numbers set to a variety of today's top music genres. While the gorgeous dancers lure guests into their wildest fantasies, comic relief, Sean E. Cooper, keeps audiences on its toes with his spot-on impressions of some of pop culture's most recognizable personalities.
FANTASY performs nightly at 10:30 p.m. in the Atrium Showroom at Luxor. Tickets start at $39, plus taxes and handling fees. Guests must be 18 years of age or older. Tickets can be purchased at the Luxor box office, online at www.luxor.com or by calling 800.557.7428 or 702.262.4400.
---
Known as "The Man in Black," Internationally acclaimed guitarist, Esteban, and his daughter, Teresa Joy, made their Las Vegas radio debut, on Aug. 8, in their new weekly show, "Songs From My Heart," which is quickly becoming very popular. It presently streams live from Las Vegas' KLAV studios (1230 am on the dial) every Wednesday at 7 p.m. PST., and 10 p.m. EST., at www.klav1230am.com/Shows/Songs-From-My-Heart.html. Beginning Tuesday, Sept. 11, the program will move to the 6 p.m., slot.
"It's all about Bach to rock and love songs," said Esteban, who is acclaimed for his Spanish-Gypsy Flamenco style.
Teresa Joy and Esteban will also make their Smith Center debut on Thursday, Sept. 13, performing their magical music, inside the Cabaret Jazz, returning on Sunday, Sept. 16. Both performances are scheduled for 7:00 p.m. Tickets, ranging in price from, $35 to $49, may be purchased by calling the, Center's box office, at 702-749-2000.
The father/daughter duo share their love of music, aspiring to bring peace and joy to listeners with fresh takes on timeless classics and enchanting originals during their one-hour weekly radio show.
Esteban's daughter first picked up a violin at the age of four, and by the time she was 15, was performing with her internationally renowned father. Esteban has delivered eight No. 1 Billboard albums. Teresa's debut album, "Rosin Revolver," has received critical acclaim.
TOP OF NEXT COLUMN
Born Stephen Paul, the son of a Pittsburgh steel mill worker, Esteban was eight when his uncle bought him his first guitar. "It never left my hands," Esteban said.
Largely self-taught, Esteban graduated from Pittsburgh's Carnegie Mellon University and took master classes in Spain with Andrés Segovia, the father of the modern classical guitar movement. It was Segovia who dubbed him Esteban.
For a decade, a car accident involving a drunk driver left Esteban unable to perform. Returning to the stage in the mid '90s, Esteban climbed to the top of the charts, setting records for album sales on Home Shopping Network, and collecting accolades from newspapers, magazines, and a growing list of fans. Esteban produced affordable, high quality guitars designed to put music in the hands of hundreds of thousands of children and adults, one of his lifelong dreams.
THIS AND THAT QUICKLY:
The Women's Professional Rodeo Association (WPRA) is pleased to announce Golden Nugget Hotel and Casino as one of the title sponsors for Team 88- "The Cowgirls" on the 2012 Fireball Run. Two-time WPRA world champion barrel racer Kelly Kaminski of Bellville, Texas, and national circuit finals qualifier Laura Lambert of Wiggins, Colo., are teaming together in September for the eight day, 14 city, 2,200 mile road rally competition. It is an interactive journey, and a rolling scavenger hunt across America. The only "Race" is the Race to Recover America's Missing Children.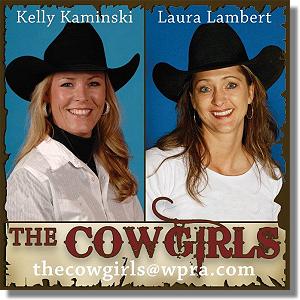 The Fireball Run includes the lunch stop cities and night stops during the road rally that will make overnight stops in seven cities. The rally will start from Independence, Ohio, with check-in taking place on Sept. 21; Official Green Flag kick-off party on Sept. 22, and the official start of race on Sept. 23. The Race to Recover America's Missing Children is the largest active recovery effort for missing and exploited children in the country. Each team is assigned a missing child from their home region along with thousands of posters to distribute along the route. A decal featuring the child is affixed to the vehicle, creating a rolling awareness campaign. To date, the effort has assisted in the recovery of 38 missing children. The Golden Nugget Hotel and Casino logo will be displayed on both sides of the vehicle, and the ladies will distribute information on behalf of Golden Nugget to all the fans in the Northeast. Golden Nugget has properties in Las Vegas and Laughlin, Nev., as well as Atlantic City, N.J.
Participants must solve clues and complete missions in order to successfully navigate the roadways and score points - all while aiding in the Race to Recovery of America's Missing Children. It takes more brainpower than horse power to win this part rally, part game, part cause. The teams, and their sponsors, are the moving pieces and America is the game board. The production, filmed by Universal Studios Florida, expertly captures the essence, magnitude, and thrill of the adventure, and takes the audience on an emotional ride of a lifetime, all the while raising awareness that aids in the recovery of missing children and more familiarity with each teams' walk of life.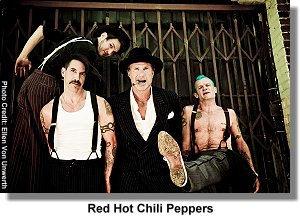 The Cosmopolitan of Las Vegas will ring in 2013 with legendary band Red Hot Chili Peppers at an intimate New Year's Eve performance, marking their first performance in Las Vegas in more than seven years. The New Year's Eve celebration will begin at 10 p.m. inside The Chelsea, The Cosmopolitan's unique entertainment venue that has hosted prior NYE performers including, Jay-Z, Coldplay, and Stevie Wonder. At 11 p.m., Red Hot Chili Peppers will take the stage pausing only to ring in the New Year with a special midnight celebration. As always, The Cosmopolitan will share the momentous occasion with the Las Vegas Strip, broadcasting the entire concert live on the resort's Strip-side 65' digital marquee. Tickets go on sale Friday, Sept. 7 at 10 a.m. PST and will be available online at www.cosmopolitanlasvegas.com or through Ticketmaster. General admission tickets are $150 (plus applicable taxes and service charges). A limited number of VIP tables are also available and feature a premium viewing area and bottle service. Tables can be reserved by calling 702.698.7778 or at nightlifemarketing@cosmopolitanlasvegas.com. Red Hot Chili Peppers is an all-ages show. Guests must be 21+ to purchase a table or package.

Well, gang, that's it for this week. I'm outa here!


CONTINUE ON TO...:
>It's The Norm Article Archives
>Las Vegas News - "Heard Around Town"
>Las Vegas Leisure Guide