After watching the 1994 movie, "Forrest Gump," this writer became an instant fan of actor Gary Sinise, who played the part of Lt. Dan Taylor, a paraplegic veteran of the Viet Nam War. It was a tough role, but the 39 year-old actor (at that time) pulled it off and was nominated for an Oscar. Since then, Sinise, has appeared in numerous hit movies such as: "That Championship Season," "Of Mice and Men" and "Apollo 13." He won an Emmy for his starring role in the award winning TV movie, "George Wallace" and was nominated for his first Emmy portraying President Harry Truman in the TV film, "Truman."

Sinise, who has starred as detective Mac Taylor in the award winning television series, "CSI. NY" since 2004, is also a very accomplished bass guitar player. And, as such, Chicago composer, Kimo Williams, encouraged Gary to pursue his talent and the two began jamming and performing together. With his extraordinary commitment to the USO, these gigs eventually led to performances for troops and their families. Eventually, Gary gathered a group of talented musicians and formed "The Lt. Dan Band."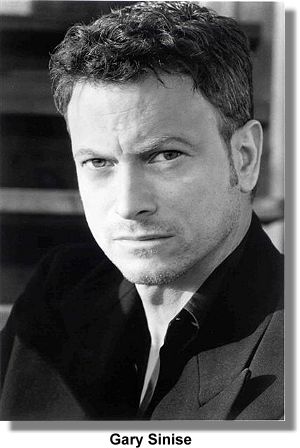 As their popularity among the troops climbed, so did Sinise's commitment. The band has been to just about every corner of the world where American troops are stationed, and that continues to this day. "The Lt. Dan Band" will be at The Club at the North Las Vegas Cannery Casino & Hotel on Sunday, Sept. 6th at 8 p.m. The band covers everything from Springsteen to Linkin Park, from Aretha to Hendrix. Tickets start at $19.95 plus tax and fees and can be purchased at the Cannery or by calling (702) 507-5757. Discounts will be available for active or retired members of the military.
I know where I will be that Sunday, that's for sure!
Another performance I'm looking forward to is the American power-pop band Cheap Trick's gig at the Hilton Hotel on Paradise Road, Sept. 13-15, 17-19 and 21-23. Why, you ask? Well, it's simple gang, if you liked The Beatles, and especially if you liked the 1967 album, "Sgt. Pepper Live," then you'll be there like me. See, Cheap Trick recently released the version of the epic album on CD and DVD, and have been doing SRO business in concerts honoring the 40th anniversary of the album. They will be doing the "Sgt. Pepper Live" show at 8 p.m. each evening at the Hilton. Tickets are priced at $65m $80 and $95 plus tax and fees. For further information or reservations call (702) 732-5755.
Bob Kephart's Comedy Stop, inside the Congo Room at the Sahara Hotel & Casino, has three outstanding comedians, with hundreds of combined appearances on various television shows, including "The Tonight Show with Jay Leno" and "Jimmy Kimmel Live!," for the week of Aug. 31 to Sept. 6th.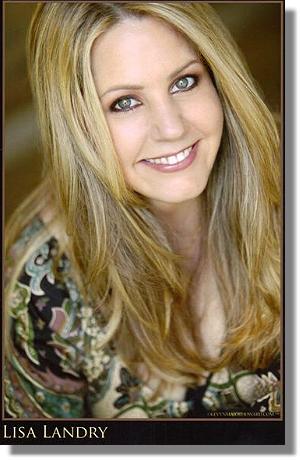 Heading this unusual mixture of stand up comedians is Louisiana native Lisa Landry, whose sharp wit and well-crafted humor landed her a television special entitled "Comedy Central Presents Lisa Landry," which premiered in February, 2007. Punchline Magazine described Lisa best: "She's an incredibly skilled comedian, a controlling presence on stage and a master of pacing and delivery."
Brad Williams may be small in size (born with achondroplastic dwarfism) but he stands tall in the comedy clubs of America. Williams' routines hinge a lot on his diminutive size, and his attitude and stage presence is one of the main reasons for his growing popularity. Williams has appeared on "The Tonight Show with Jay Leno" and "Jimmy Kimmel Live!" Michael Somerville started his comedic career on a dare while attending the University of Notre Dame. That led him to make stand up comedy his profession, and like many top comedians, Somerville has appeared on numerous television shows and hosted a number of specials, including Starz's "Stand Up or Shut Up," Encore's "What Guys Want" and Nick at Nite's "Road Crew." Michael's dating column, "Jake: A Man's Opinion," can be read monthly in Glamour Magazine. Showtime for the Comedy Stop is 9 p.m. nightly. Tickets are priced from $24.95, with a special $19.95 ticket price for Nevada residents with a valid Nevada driver's license, plus taxes and fees. For further information call (702) 737-2515.
Louis Prima Jr, son of the late Las Vegas resident and legendary performer, Louis Prima Sr., will be at the Hilton Hotel this coming Wednesday (Sept. 2) with his band. Louis Sr. became a Las Vegas legend when he played in such famous hotels as the Sahara and especially the Sands, from the late `50s right through the `70s, where even the Rat Pack would sit in the audience. Johnny Carson, who for years worked down the Strip at the Sahara, could be seen sitting in the back of the lounge at the Sands, in a sweater and without an entourage, just about every night following his last show. Junior continues to carry on his father's tradition of playing hot, jazzy music. He is sure to include such hits as "Angelina", "Just a Gigolo," and my personal favorite, "That Old Black Magic," during the evening. Tickets are $25 and $45 plus tax and fees.
Well, gang, that's about it for this week
I'm outa here!

CONTINUE ON TO...:


>It's The Norm Article Archives
>Las Vegas News - "Heard Around Town"
>Las Vegas Leisure Guide<