Last Friday, this writer accepted an invitation from good friend, David Saxe, to visit his new theater, Saxe Theater, inside the Miracle Mile Shops at Planet Hollywood. The purpose was to see Saxe's new production, "Vegas! The Show." I took the occasion to invite two extremely good friends, who are also very knowledgeable when it comes to show business, Vera (Mrs. Robert) Goulet and original Supreme member, Mary Wilson.
Right off the bat, I'm telling you this is a fabulous production, with lots of glamour, pizzazz, singing and dancing. It has it all, believe me. If there is anything wrong with "Vegas! The Show," it's that David has tried to include too much in 80-minutes.
Now don't get me wrong, I loved the production. The show has listed six principal featured performers, but in this writer's opinion, it has 26 featured performers (you have to see these fabulous 12 ladies and five guys dance) and you'll know why I wrote what I did. There are also two specialty acts that are just marvelous. And the 11-piece band, under the direction of Jerry Lopez and musical director, Pat Caddick, is what moves this show along nice and easy-especially for the singers. A real live band. What a concept!
Reva Rice is one of three beautiful and talented singers in the production. Rice has been a featured performer on Broadway. She arrived in Las Vegas when the Hilton Hotel booked the Broadway hit, "Starlight Express," into its specially constructed showroom in Sept. 1993. She starred as Pearl in the Andrew Lloyd Webber musical until it closed in Nov. 1997. Rice is a tremendous singer and has numerous solos throughout the show.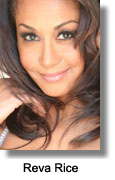 Trina Johnson-Finn, is a vital part of the trio of women who can sing and dance like they actually did in the early days of Las Vegas. You might remember Finn from the news, when in March, 2009, she was arrested and put in a prison in Suriname, a small country in northern part of South America. Trina was held in the prison for three months until proven innocent of posing as Toni Braxton, in a concert in the South American country. In truth, Finn was hired as a Tribute Artist, but the promoter advertised that the real Toni Braxton would be there.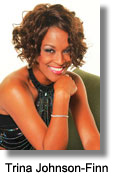 The third lady in the trio is Jaime Preston, who is well known in Las Vegas, appearing in such lavish productions as "The Sirens of TI," "Tribute," "The Main Event," "The Vamps," and most recently headlined in the production of, "Las Vegas Pussycat Dolls."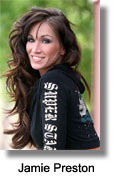 Tiger Martina, director and choreographer, has picked very possibly 12 of the finest lady dancers and five dynamic boy dancers in Las Vegas for his dance line. I'm not going to name them, but I will tell you that each of the 17 dancers work their butts off, to the intricate chorography put forth by the director. And, the costumes truly take you back to the days when Las Vegas had a bevy of beautiful dancers in just about every showroom on the Strip.
And what David Saxe has done is bring back that flavor of the good ol' days as we, who fortunately lived here and enjoyed the performers and shows of old, remember. Those were the days of class and beauty. Like Eric Jordan Young explains in the opening segment, people used to have class when they went to see a show. Young is found sitting in the Neon Jungle (the old Neon signs that were saved and placed in a museum downtown) reminiscing about the days when gentlemen wore suits and ties in the showroom, and ladies showed up in beautiful gowns and furs. The town reeked of class in those days, beginning in the '50s and ending around the mid '80s.
Tom Lowe began his career in showbiz at the age of 18, when his band, "North and South," hit the top 10 on the United Kingdom charts. He went on to star in numerous London West End plays, before coming to America in 2001. Lowe has a great voice and appears in one segment as Elvis. Here is where I have a problem. He is dressed in a white suit (yes, Elvis did at one time appear in white suits), but Elvis never had blond hair. In my opinion Tom should at least wear a good black wig for his Elvis bit. He honestly, looked to me more like a Pat Boone than an Elvis. This can be fixed real easy, David!
The Rat Pack is represented by Dean Martin, as portrayed by Gabriel Burrafato. Gabriel has performed on Broadway and National tours across the U.S. and Canada. EMI music has picked Burrafato to be a part of an exciting new group called, "Bellaria," a celebration of Italian-American music. The group will debut on PBS in the fall. Gabriel also starred as Lancelot in the touring production of "Camelot."
The two specialty acts are top notch, especially the explosive tap dancing of Sean and John Scott, who are identical twins. Joseph Gabriel is a fabulous up-close-and-personal magician who performs wondrous tricks of magic with his white doves and a fabulous parrot. More on these two performers in a later column.
Saxe told me after the show that he was still tweaking the production, along with associate producer, Rick Kaufman. I would not presume to tell these fine musicians, producers or directors what to change-but if I did, I would say look at cutting back on some of the dance numbers, to allow the historical impressions to appear more clearly. For example, when the three girls appear on stage to portray a trio of famous ladies, who helped to make Vegas famous, Lena Horne, Judy Garland and Ella Fitzgerald, I had no idea who was who. I would definitely also use more of Mr. Young as a guide throughout the show. Other than that, this is a must see show for everyone, from the very young to the very old. Call the Saxe Theater for ticket prices and show times.
Well, gang, that's about it for this week. I'm outa here!
CONTINUE ON TO...:
>It's The Norm Article Archives
>Las Vegas News - "Heard Around Town"
>Las Vegas Leisure Guide<