As you know, if you are a regular reader of this column, The Rock & Roll Hall of Fame group, Little Anthony and The Imperials, will be performing a very special one-nighter in the Hilton Theater at the Las Vegas Hilton Hotel & Casino, on Paradise Road this Saturday evening. And, as promised last week, I interviewed the award winning, Anthony Gourdine, who continues to tour the world with a show that ranges from the groups' hits, along with a large repertoire of music from contemporary to rock 'n roll, R & B, pop, pop-rock, and Broadway.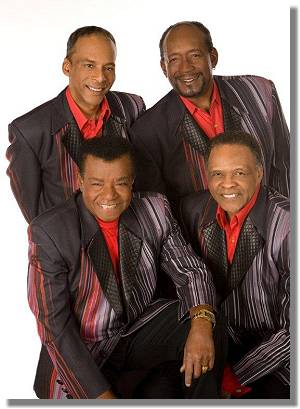 Gourdine, a resident of Las Vegas for the past eight-years, and who would metamorphose into Little Anthony, was born in a section of New York called Brooklyn in 1941, where he lived, learning how to survive on the streets of New York for the next 30 years. "We lived in our own little world during the '40s," Anthony recalled. "We lived real close to the naval yard, and that was our world. My dad was a musician as were my two brothers. Mom sang in the church choir, so my whole life, from the day I was born, was around music."
As Anthony grew, so did his interest in the music he was listening to on the radio, and on the streets. "See, in those early days, kids would get together and sing on the streets for something to do…there were no gangs to really speak of, we would rather sing than fight," Anthony laughed.
In 1955, he joined a group called, The Duponts. The groups' first record in 1956, went straight to the bottom of the dumpster (lack of money to promote the record was just one of the reasons). Asked how it felt for that first record to become a flop, Anthony replied, "To be honest, we thought, oh'well, there goes any career chance we had. It was over before it even got started, or so we thought." However, Otis Blackwell heard the record and was so impressed, he took over the Duponts, and began to rehearse and choreograph every musical movement. "That was our big break," Gourdine said. "Of course, we didn't know it at the time."
The recording was heard by Alan Freed, a New York City disc jockey, who would eventually become famous for coining the words describing the music he played on the station, "rock and roll." Freed booked The Duponts to be an opening act for a 10-day run of shows with six performances a day. "That was very possibly the hardest 10 days of my life," said Gourdine. "I even lost my voice for a day or two, and still had to go on stage. That's when I began looking around for a change of direction."
Eventually, Anthony Gourdine, joined up with a new group called The Chester's (who almost immediately changed the name to The Imperials), and they recorded "Tears on My Pillow," in 1958. That song was heard by Freed, who announced on radio, "Here's a new record by Little Anthony and the Imperials." The name stuck "Tears on My Pillow," went on to sell over a million records, and today it's one of groups signature songs.
Everyone this columnist has talked to about Anthony remarks that he is, without question, the master of reinvention. "You can't survive off your records alone," Gourdine said. "We had to make the transition from recording artists to performers. Fortunately, we had some wonderful friends and teachers—from Sammy Davis, Jr., to Ruth Brown to Slappy White to Redd Foxx. We had to reinvent ourselves constantly."
Little Anthony and the Imperials still consists of 75 percent of its classic line-up formed in 1963, consisting of Little Anthony, Ernest Wright, Clarence Collins and Sammy Strain. Strain retired in 2004, and was replaced by Robert DeBlanc, who used to be with Marvin Gaye.
So, gang, I guarantee you one of the swingingest nights of live music, and one you will be talking about for a long time. Showtime for Little Anthony and The Imperials is 8 p.m. Tickets range from $42.90 to $64.90 plus tax and may be purchased at the Las Vegas Hilton Box Office or www.lvhilton.com or by calling 702-732-5111.
THIS AND THAT QUICKLY:
The 16th Annual Nevada Broadcasters Association Hall of Fame Red Carpet Gala will be held this Saturday, (August 20) at Red Rock Casino-Resort-Spa. The evening begins at 5:30 p.m. with a Cocktail Reception and Silent Auction.
Governor Brian Sandoval, Congresswoman Shelley Berkley, Congressman Joe Heck, Treasurer Kate Marshall, Mayor Carolyn Goodman and former Mayor Oscar Goodman will all attend and present awards to honorees.
The iconic star, comedian, actor, author, producer, director, recording artist, humanitarian and philanthropist Jerry Lewis, one of the most successful performers in show business history, and perhaps the greatest comedian of the 20th Century, will be there in person to receive the highest honor the NBA bestows upon a Nevada broadcaster – the NBA Lifetime Achievement Award.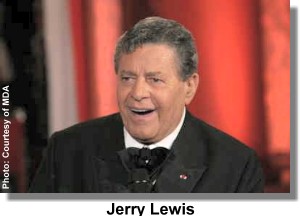 The evening's theme, "Where Eagles Soar – The Miracle of Broadcast," will also honor the Nevada Army National Guard with the NBA Community Achievement Award for its contributions to homeland security and preserving freedom around the world. The cost for the celebration is only $75 per person. For information contact Trish Williamson at 702-429-1623.

In addition to its classic showroom just off the casino floor, the downtown Plaza Hotel & Casino is in the process of developing a new 75-seat theater on the third floor, for the introduction of the Insurgo Theater Movement. The award-winning Insurgo Theater Movement, is a 36-member repertory company that has garnered a reputation for provocative staging of classic plays and bold original work. The company will relocate to its new space as of Sept. 1, with the gala opening of "Waiting for Godot." The opening of the Insurgo Theater Movement at the Plaza marks the first time a local repertory theater has been offered a residency, and asked to produce a full season of shows, for a major hotel-casino in Las Vegas.

Well, gang, hope to see ya at the Hilton Saturday evening. I'm outa here!


CONTINUE ON TO...:
>It's The Norm Article Archives
>Las Vegas News - "Heard Around Town"
>Las Vegas Leisure Guide<