Jim Caruso's Cast Party, with Musical Director, Billy Stritch, has been attracting standing-room-only audiences at New York's famed Birdland, every Monday night for the past eight years. Now, for the first time, Cast Party is coming to Las Vegas on Wednesday, August 24 and Thursday, August 25, at the newly renovated Alexis Park Resort, 375 East Harmon (across from the Hard Rock Hotel & Casino). This party is not to be confused with a former group of entertainers, who used to meet once a month to raise funds for entertainers in need. No indeed! Then exactly what is Cast Party you may ask? ABC-TV called it "an extreme open mic," because it attracts so many stars and celebrities, who often would step up to the mic to sing, tell stories, play musical instruments, pull rabbits out of hats or juggle. The Wall Street Journal said, "There are more stars at a Cast Party than in all the heavens."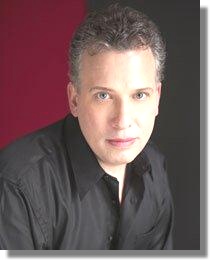 Every Cast Party night is different, and no one ever knows who will show up to entertain and to be entertained. Headliners, celebrities, show people from strip shows or your neighbor. At Cast Party in New York stars including: Jon Bon Jovi, Josh Groban, Liza Minnelli, Dave Koz, Martin Short, Carol Channing, Donny Osmond, Barry Manilow, Cybill Sheppard, and Lucie Arnaz would often drop by and do a number or two. Caruso hosts' the show and keeps the evening's festivities running smoothly, as he guides revelers through the evening like a, "singing, swinging cruise director." Jim recently made his Broadway debut in Liza Minnelli's Award-winning show at the Palace. Stritch, Liza's musical director for more than a decade, will be in charge of providing the music for this special engagement of Cast Party Las Vegas. Together Caruso and Stritch are like Hope and Crosby, Sinatra and Martin or the entire cast of Saturday Night Live.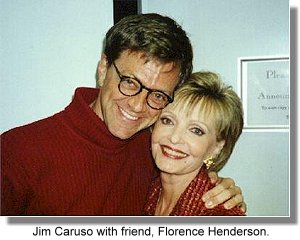 Cast Party doors open at 9:00 pm, and the fun begins at 10:00 p.m. A late supper will be available along with beverages until 2:00 a.m. Cast Party tickets are on sale now at: www.brownpapertickets.com or by calling 1-800-838-3006 24/7. Tickets are $35 in advance.
Column Continues Below Advertisement
THIS AND THAT QUICKLY:
George Wallace, headliner in the "I Be Thinkin'" show at the Flamingo Hotel & Casino on the Las Vegas Strip, is partnering with P.F. Chang's China Bistro in Las Vegas, who is offering a free ticket to Wallace's show for anyone who dines at the restaurant on any Wednesday in August, during the dinner hours, and orders an entrée. I say, make a night out of it with dinner and a free show. Tickets are limited to one per person, and are available for the show only on the specific night they are redeemed from the restaurant.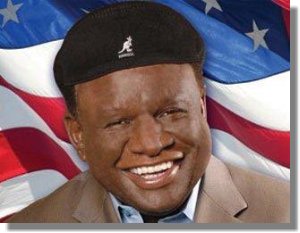 Great news. Deana Martin, daughter of Dean Martin, will be at the Rampart Casino this weekend, opening tonight (Friday, Aug. 12), with an additional show Saturday evening and a matinee on Sunday. Deana will be accompanied by the Conductor to the Stars, Vincent Falcone, as Deana travels through the musical life of her father. What impresses me about this lady, is that she truly loves singing his hits, and living her life with her father. A great many children of celebrities, have a hard time dealing with the fact their father, or mother, were famous. Not Deana! She travels that road with pride as she honors the songs made famous by, not only her father, but his "Pallies." Yep, gang, Deana sings such hits as, "Memories are Made of This," "That's Amore," and "Everybody Loves Somebody," along with a few from Uncle Frank (Sinatra), Uncle Sammy (Davis, Jr), and Auntie Judy Garland. Showtime's tonight and Saturday are 8 p.m., with a 4 p.m. show Sunday. Call the Rampart for prices and reservations, 702-507-5900.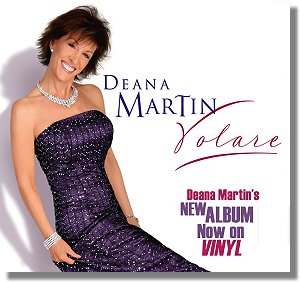 The musical revue, "Oh What a Night! A Musical Tribute to Frankie Valli and the Four Seasons," will be performing August 17-28 in the Starlite Theatre at Riviera Hotel & Casino. Written by Motown producer, George Solomon, and directed by award-winning producer-director, Michael Chapman, with choreography by Paul Holmquist, "Oh What a Night !," features all the original hits including "Sherry," "Big Girls Don't Cry," "Walk Like a Man," "Can't Take My Eyes Off of You" and many more. Shows will run nightly Wednesday through Sunday at 7:30 p.m. Tickets are $39.95 for preferred seating and $59.95 for VIP seating. As a special offer, locals will receive 50 percent off tickets. All prices are exclusive of tax and fees. To purchase tickets, visit www.rivierahotel.com, call 702-794-9433 or visit the Riviera Box Office.
Congratulations to White Star Marketing, LLC, for having the good sense to hire a highly respected, local public relations firm, Preferred Public Relations of Las Vegas, to handle PR efforts, including strategic planning, promotions and media relations for the new VIVID Vodka. Preferred Public Relations joins The Cimarron Group, who is managing all aspects of consumer and trade marketing, including traditional, digital and social, to introduce the trendy super premium brand.
"Together Preferred Public Relations and The Cimarron Group are the ideal team to brand and build a fan base with our vodka," says Gino LoPinto, President of Sales & Marketing for VIVID Vodka. "The industry leaders were chosen to represent VIVID Vodka due to their vision, creative thinking and results-driven approach to both marketing and public relations."

"We are pleased to have our experienced team assembled and ready to introduce VIVID Vodka," says Carmine (Sam) Marasco, CEO/President of White Star Marketing. "The allure, premium taste and seductive packaging of VIVID Vodka will become a requested lifestyle choice vodka by consumers across the country."
Audiences in the Las Vegas Hilton showroom on August 20 are guaranteed to see a show that will have them "goin' out of their heads" over the great music and performances. That's because, Little Anthony and The Imperials will be returning to the hotel for a one-night-only engagement, bringing with them their classic hits along with a large repertoire of music from contemporary to rock 'n' roll, R&B, pop, pop rock, and Broadway.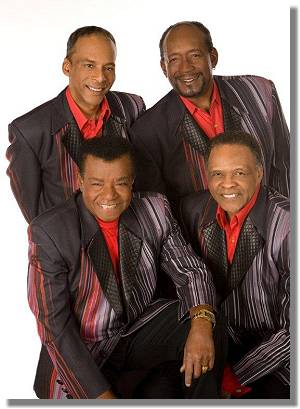 I had a great interview with the Legend, Little Anthony himself, and will provide that in my next column. Meanwhile be sure to reserve your tickets for a very special evening!

Well, gang, that's about it for this week. I'm outa here!

CONTINUE ON TO...:
>It's The Norm Article Archives
>Las Vegas News - "Heard Around Town"
>Las Vegas Leisure Guide<