Legendary comedian Don Rickles, "Mr. Warmth," who first starred as a Las Vegas headliner more than 50 years ago, brings his one-of-a-kind humor back to The Orleans Showroom, beginning Friday, August 21 through Sunday. This marks Rickles second trip to the off the Strip location. The last time he was here, tickets went so fast, you had to know someone to even hope to get one.
Rickles career as a comedian was helped along when Frank Sinatra wandered into a small Hollywood nightclub, Slate Brothers, where the future star was practicing his trade of insulting customers. Of course Don picked on Sinatra and "The Man" loved it. That led to a long-standing friendship. Rickles' was hired for a week in the lounge at the Sahara Hotel, and because of the "Rat Pack" becoming regulars (following their show at the old Sands Hotel), became an over-night sensation.
That first booking, not only made Rickles a star, but gave him the title "The King of Insult Comics," and he soon went from the lounge to the main showroom--Don has never looked back. Tickets start at $74.95 plus tax and can be purchased by calling (702) 365-7075 or at www.orleanscasino.com. Showtime is 8 p.m.
Two-time Grammy Award winner, Petula Clark, will be at the JW Marriott's Grand Ballroom on Sunday, August 30 at 4 p.m. Ms. Clark has appeared in more than 30 British and American films, but she is best known for her amazing recording career. Over the 50 plus years, as an actress and recording star, Petula has sold in excess of 68 million records. Her breakout hit, "Downtown," launched her American career. We, Nancy Barr and this writer, have attended two of her shows at the Cannery in North Las Vegas. And, let me tell you right off the bat, this gal gives 120 percent of her energy and puts on one heck of a show. Tickets are $40 and includes the Rampart buffet and taxes and fees. Tickets go on sale Monday (Aug. 10).
Comedian Harry Basil, who literally is a human movie trailer, will take his audience on a trip through Hollywood, as he headlines, Bob Kephart's Comedy Stop, in the Congo Room at the Sahara Hotel this coming week (Aug. 10-16). Co-headlining with Basil will be Drew Thomas and Ace Guillen.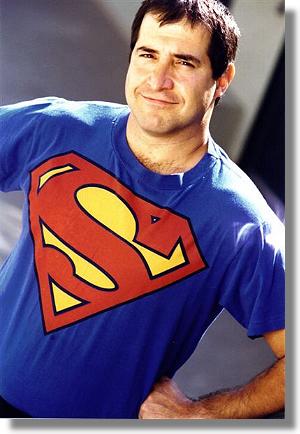 Basil recreates and spoofs memorable moments from classic hit movies, by physically and vocally taking on a wide variety of unforgettable actors and movie characters, and even pulling unsuspecting audience members up on stage to act as costars. Harry was discovered by, Rodney Dangerfield, and became Dangerfield's exclusive opening act. He also opened for such superstars as, Liza Minnelli, Gloria Estefan and Julio Iglesias.
Harry is not only a stand up comedian, but is a producer, director and writer for some of the funniest movies generated out of Hollywood, including three Rodney Dangerfield classics: "Ladybugs," "Meet Wally Sparks" and "My Five Wives." He directed, "The 4th Tenor" and the prison comedy, "Back by Midnight."

It took being fired as an auto salesman in Atlanta, Georgia, to give, Drew Thomas, the ambition to pursue a childhood dream of becoming a stand up comedian. Thomas entered a monthly competition and won three months in a row. Drew hit the road and never looked back at that automobile dealership. He draws an audience into his routine by discussing the follies of personal and everyday life along with current events.

Ace Guillen is fairly new to stand up comedy. He started his career as a rocker, touring with rock bands and being named a finalist for the Inland Empire Music Awards, before bringing his musical talent to comedy. Guillen competed in "America's Got Talent" and "Last Comic Standing" on NBC-TV.

Showtime for the Comedy Stop, inside the Congo Room is 9 p.m. nightly. Tickets are priced from $24.95 plus tax and fees, with a special for Nevada residents (with a valid Nevada drivers license) of a ticket priced at $19.95 plus tax and fees. For further information call (702) 737-2515.

THIS AND THAT QUICKLY:

The Las Vegas Motor Speedway has launched a special contest to design the cover for the Las Vegas 350 NASCAR Camping World Truck Series souvenir book. All artists, photographers and designers are invited to participate, with the contest now underway and ending Sept.1. The winning design will become the cover of the program for the race on Saturday, Sept. 26. The winner will also be treated as a VIP during the event, and will receive four suites and Neon Garage passes.

Clint Holmes returns to the Suncoast Hotel/Casino on Friday, Aug. 28 through the 30th. with a totally new production titled, "An Evening of Romance with Clint Holmes." I personally think this guy is one of the finest entertainers to play any Las Vegas showroom in the lat 10 years. And, remember this, Clint gives as much as he receives-by doing just about any benefit he is asked to participate in. Holmes and his other endeavor, Vocal Soup, will be at the Suncoast in September.

Well, gang, that's about it for another week
I'm outa here!





CONTINUE ON TO...:


>It's The Norm Article Archives
>Las Vegas News - "Heard Around Town"
>Las Vegas Leisure Guide<