I like reporting on my friends' success, or perhaps their sibling's success. And, so I would like to report that my buddy, Nelson Sardelli, who is without question one fine entertainer, and a top notch humanitarian, has a few daughters to his credit (it was his pleasure, believe me). One of them is Giovanna Sardelli, who resides in New York.
I have reported on her endeavors in this column on numerous occasions. Now comes a review on another successful outing as a director of an off-Broadway play. The review by, Ken Jaworowski, in the New York Times, reads thusly: For 70 of its 75 minutes, "Wildflower" is a genial and pleasant play. This tale of a mother and son who arrive in a small town and are taken in by the quirky locals is, if not exactly original, certainly enjoyable. Yet in the fateful closing moments the story's change of tone is so jarring that, when the final blackout comes, you may wonder if you should use your hands to applaud or to scratch your head.
In "Wildflower," Erica (Nadia Bowers) and her teenage son, Randolph (Jake O'Connor), relocate to Crested Butte, Colo., to start a new life. Erica is soon working in the general store, while Randolph is making friends with their innkeeper, Mitchell (Ron Cephas Jones), and Astor (Renee Felice Smith), a local girl eager to claim Randolph as a beau. Over the summer, mother and son each find romance in a land where homespun advice is ladled out with love and witty remakes are served with sass, (Erica: "Do you happen to carry rice milk?" Astor: "How do you milk a rice?"
Written by Lila Rose Kaplan, and presented at the McGinn/Cazale Theater as part of the Second Stage Theater Uptown Series, Jaworowski continued: Giovanna Sardelli's direction is skillful, using small moments and movements to heighten the humor, while Lap Chi Chu's lighting is equally effective.
Congrats once again to the proud father and the dynamic daughter, who always makes "Papa" proud.
THIS AND THAT QUICKLY:
The Alan Parsons Live Project will perform their hits on Saturday, Aug. 8, at the Cannery Casino, in North Las Vegas, during a special one night only appearance. It will include Paramount's original laser spectacular, choreographed to Pink Floyd's "Dark Side of the Moon." The show will kick off at 8 p.m. with tickets starting at $24.95.
Pole Position Raceway, 4175 South Arville, has announced another Youth Racing Summer Camp, from Aug. 11-13, following a similar successful camp in July. The camp is designed to teach students the fundamentals of indoor Kart racing. To participate, a student must be at least 14, stand 48" tall and be able to safely operate a Pole Position electric race kart. Camp hours are 11:00 a.m. to 4 p.m. and the fee is $250.00, and, oh yeah, it's a drop off event. For more information call (702) 227-7223.

Producer Bob Kephart has lined up three outstanding stand up comedians for the Comedy Stop at the Sahara Hotel, this coming week. Headlining in the Congo Room is, Eric O'Shea, creator of the You Tube hit, "Elmo," along with Tina Giorgi and Kevin Knox.
O'Shea also created the wildly received "Commercial Songs for Products," which got over 3-1/2 million hits on You Tube, and caught the eye, and received rave reviews from film producer, Steven Spielberg. Eric was asked to come to Hollywood for a screen test by Spielberg, which of course he gladly accepted. He will be performing at the 2009 Creative Emmy Awards show in Hollywood this September.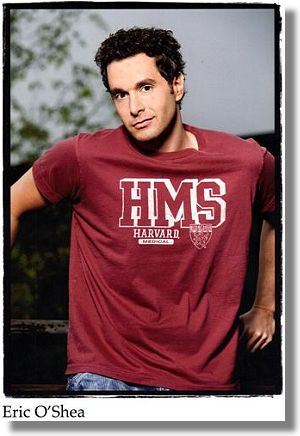 Eric likes his audiences to sit back, relax and let his clean wit and priceless observations take you on the ride of your life. From embarrassing childhood moments to today's frustrating mishaps, O'Shea's high energy show will have you rolling in the aisle with stomach hurting laughter. He travels the world performing his unique comedy, and is a regular on the campus circuit. Eric was voted the 2007 "Campus Activities Magazine Comedy Performer of the Year."
Ms. Giorgi is a former High School teacher in Washington D.C., who credits her comedic skills to staying after school with the students in detention. Reviewers call her the, "Comedienne with a brain." Tina relies on a blend of wit and commentary to charm her audiences, which she does perfectly. She was recently featured at the "Las Vegas Comedy Festival," and was a winner of the "Bud Light Fox 5 Comedy Contest." Giorgi competed and got to the finals, in the National Lampoon Comedy Search.
Kevin Knox is well known on the comedy circuit as the "Wildman of Comedy." A reviewer from the Boston Globe once referred to Knox's routine as a, "high energy bag of fun." As Kevin bounces across the stage, he is constantly creating new topics to discuss or bring to the attention of the audiences. He moves swiftly from one joke to another, and Knox will tactfully cover many social topics from the dangers of snow skiing, to the, Pamela Smart murder case.
Showtime for the Comedy Stop, in the Congo Room, at the Sahara Hotel is 9 p.m., seven nights a week. Nevada residents have a special ticket price of $19.95 plus tax and fees (must show Nevada drivers license), with general admission tickets priced at $24.95 plus. For information or to purchase tickets call (702) 737-2515 or www.saharavegas.com.
Well, gang, that's about it for yet another week
I'm outa here!

CONTINUE ON TO...:

>It's The Norm Article Archives
>Las Vegas News - "Heard Around Town"
>Las Vegas Leisure Guide<