Was invited by long-time friend, Ms. Lorraine Hunt-Bono, to attend her husband, Dennis', taping of his nationally syndicated radio show at the South Point Hotel & Casino on Thursday afternoon (a week ago). Bono's special guests were Deana Martin, who I had interviewed earlier in the week, Ron Crews, Eddie Mekka and Mrs. Bono.
One does not turn down the former Lt. Governor of our state. Besides I wanted to see Deana in action. I was joined in the booth by fellow scribe, Jackie Brett, Annette Falcone (wife of conductor Vince Falcone) and Nancy Barr's grandson, Devon Barr, who was visiting his very proud grandmother for the week.
The show started promptly with host, Dennis Bono, singing "If I should Lose You," followed by Lorraine belting out a very special "How About You," which included some very unique words. Next up was Deana who sang her dad's famous hit, and one she has practically made her own, "Somebody Loves You."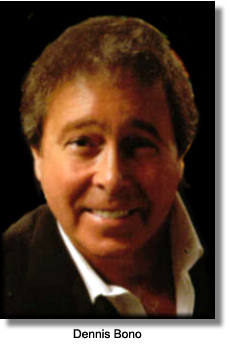 The difference between the Dennis Bono Show and Toast of the Town at Sam's Town is that Dennis sits down with each guest, and they have a casual conversation—I find this very charming and Bono is so good at doing the interviews (discussions). Deana talked easily about her famous father, Dean Martin and Uncle Frank (Sinatra). Deana returned to center stage and closed out her portion of the show with, "Everybody Loves Somebody."
Eddie Mekka, who gained fame as Carmine on the Laverne & Shirley Show in the '70s, sang "Luck Be a Lady Tonight." During Mekka's conversation with Dennis, it was learned that he had just finished a tour with "Fiddler on the Roof," and was preparing for a 35 week tour of "Grease."
Bono closed out the show with a very beautiful 'Always On My Mind." The Dennis Bono Show tapes every Thursday at 2:00 p.m. in the beautiful South Point showroom. The show is free to the public, with club members getting first dibs on seating. The afternoon we attended, it was SRO.
When Robert Goulet was first at the Dunes Hotel (where the Bellagio now stands) in 1982, he would rotate his opening acts just about every week or two. He loved the comedians who used to work the Catskills. As he often said, "Normie, they paid their dues and learned all the tricks of how to read an audience. You can't go wrong with a Catskill comedian—they are the best!"
One of those comedians was a young man named Sal Richards, who had been hired by Arthur Shenker, owner of the Dunes Hotel, to work at the "Top of the Dunes"—a super nightclub that overlooked the Las Vegas Strip. Goulet, his wife Vera, and this writer would find our way to the "Top" just about every night, following Robert's second show (in those days the stars performed two shows every night). Eventually, we convinced Mr. Shenker to allow Richards to open for Robert in the Dunes Showroom. We had a lot of fun with Sal, including walking through the audience and dropping serving trays to having someone paging Sal from the audience. Whatever we could do to get a laugh we did it! And Richards loved it.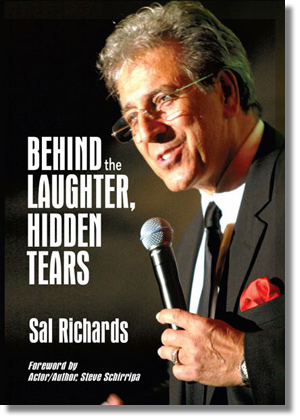 Why am I mentioning the above? Simple! I just finished reading Sal's book, "Behind the Laughter, Hidden Tears," which is one of the easiest books I've ever read. It took me about five hours to read the 159 pages, packed with quick little stories of his career and life. It quickly takes you through all the foibles of being an entertainer—the loss of his son, his bout with drinking and fighting with various people, who could've made him disappear. He admits to a lot of faults, but the one thing consistent in the book is: Richards tells ya the truth from beginning to end. He may have left out a couple of issues, but very little is missing.
You can purchase "Behind the Laughter, Hidden Tears," on Amazon. It's a great read!
THIS AND THAT QUICKLY:
Speaking of Lorraine Hunt-Bono, she was informed that the August issue of "Playboy's Guide to America's Greatest Bars," has named her establishment, The Bootlegger Bistro on Las Vegas Blvd. South, as Playboy's Best Bar in Las Vegas. Between the original Bootlegger on Eastern at Tropicana, and its present location, the Bootlegger has been in operation a total of 36 years. Some more good news: If you are looking for a location to hold a company party, a wedding reception or any type of event from 20 to 400 people, the Bootlegger now has the perfect venue. Give them a call. And, if you are an event planner (and there's a lot of them in Las Vegas) then you should take a look at what they have to offer. You will be amazed! Call (702) 736-4939 for more information.
Just a reminder that Jay White, who without question is the best Neil Diamond impressionist in the business today, will be at the Suncoast Casino Showroom this Saturday and Sunday, July 31-August 1, with a 7:30 p.m. show. Tickets start at $29.95 plus tax and fees. I'll see ya there!
Got a note from former Las Vegas resident, and a fabulous entertainer, Loretta Holloway, informing me about the television series she is starring in, "The Bishop's House," which has received great revues in the markets where its been seen. She also reports she'll be leaving for Shanghai, China, August 17 for an extended tour. Oh, yeah, she still radiates the beauty and charm that made her so popular when she lived and worked in Las Vegas. Loretta also worked at the "Top of the Dunes."
Another quick reminder: Ron and Lisa Smith will be at the Starbright Theater in Summerlin this Saturday night (July31) with their show, "Back to Broadway." Showtime is 7:00 p.m. with tickets priced at $15 for residents, and $18 for non-residents.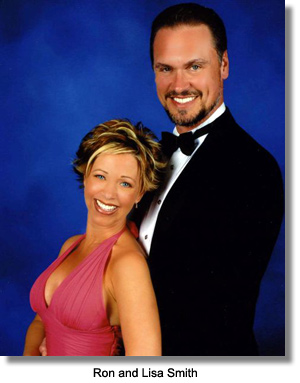 Well, gang, next week I'll give you a complete rundown on the great show I saw last weekend at the Suncoast, starring Deana Martin. It was fabulous! And, I'll also do a review of her book, which is a great read.
That's it for another week.
I'm outa here!
CONTINUE ON TO...:
>It's The Norm Article Archives
>Las Vegas News - "Heard Around Town"
>Las Vegas Leisure Guide<