One of the top standup comedians working the comedy circuit today will headline producer, Bob Kephart's Comedy Stop, at the Sahara Hotel Casino Monday, July 20. Louis Ramey, who was one of five finalists in the 2008 edition of the NBC television series, "Last Comic Standing," will join Broadway veteran Rick Crom and television veteran, Jimmie JJ Walker, for premiere week, inside the Congo Room.
The Congo Room was Kephart's choice of venue after lengthy negotiations with a number of hotel/casinos, who had indicated they would welcome the Comedy Stop, after being at the Tropicana Hotel, on the north end of the Las Vegas Strip, for nearly 19 years.
"I wanted a new home with tradition and lasting power," Kephart said. "The Sahara Hotel is one of the original gaming venues on the Strip, and its management team appears to be first rate. And, I will continue my policy as producer, to bring in the best comedians in the nation. After all, that's what made us number one once again... _as voted on by readers of the Review-Journal (newspaper) for 2008."
Ramey began his career as a standup comedian following graduation from high school in Atlanta, Ga., where he honed his skills for three years, before hitting the road. One of his many stops, as he traveled the world, was New York and its comedy clubs. Louis' unusual style of adult humor caught on, and soon he was appearing on many of the local and national cable television comedy shows.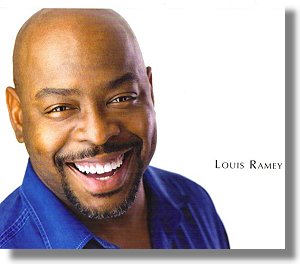 During his 20 years of traveling the world, delivering his style of adult humor, Ramey has been honored with numerous awards including, the 1999 ASPEN Comedy Art Award (New York) for "Best New Artist." Louis has appeared on "The Tonight Show" starring Jay Leno, ABC's "The View" and NBC's "Last Call with Carson Daly." In 2009 Louis was voted "Performer of the Year" by APCA (Association for the Promotion of Campus Activities).
Rick Crom has been part of the New York entertainment community for a number of years, as a songwriter and performer. Rick's routine on a piano is hilarious, as he parodies famous songs from the past and present. His topical material is featured on a live recording performed at the Crystal Palace in Aspen, Colorado; "Who Writes This Stuff? The Songs of Rick Crom." As an actor, Crom has appeared in numerous Broadway musicals including "The Goodbye Girl" and "Footloose." Rick is a regular on many cable television networks such as Caroline's Comedy Hour, MTV Comedy Half-hour, Showtime and Comedy Central.
"Maximizing one's potential" could very well describe the "Host of the Comedy Stop," this week, Jimmie JJ Walker, who strode out of the New York ghetto, first to educate himself and then to become one of the best-known television personalities in the United States. Walker's big break came when he appeared on the "Jack Paar Show" (later to become The Tonight Show), which led to a guest appearance on the NBC-TV hit, "Laugh In." In 1972, Jimmie accepted a part in a new comedy series, "Good Times." Walker's "Dyn-o-mite!" was the phrase that became famous world-wide. Walker was named "Comedian of the Decade" by Time Magazine.
Showtime for the Comedy Stop inside the Congo Room at the Sahara Hotel is 9 p.m., nightly. Tickets start at $19.95 plus tax and applicable fees for locals (must show a Nevada drivers license). For more information or reservations call 737-2515.
THIS AND THAT QUICKLY;
The Las Vegas Tenors will bring their unique style of music (which includes Opera, Pop, Classics and Broadway) to the stage of the Suncoast Hotel and Casino August, 7-8-9. Comprised of Bill Fayne, Bobby Black and Teddy Davey, the Tenors never fail to put on a first class show, and audiences always go home feeling good. Tickets start at $19.95 plus tax. Showtime is schedule for 8:00 p.m. Call 636-7075.
It's very seldom that my daughter, Robin Johnson, asks her dad for a little help. But she did this time, and I'm only too glad to help her. Robin is going to Jail folks. Yep, she's getting locked in the good ol' hoosegow. But, never fear, it's not a real jail! See, Robin has volunteered to be locked up for Jerry's Kids and the MDA, and that's where you and I and her friends come in -- we have to bail her out. From what I've been told, the bail will have to be posted before August 20, so she can get out once she is in the jail. To help her, go to www.joinmda.org/telu09/annlee97/ and make your donation. She'll appreciate it and so will this daddy.
Lynn Ross, who has been singing all her life and hails from Canada, will be singing tonight (Friday, July 17) at DeStefano's Italian Restaurant, 3430 E. Tropicana (in the shopping complex on the northeast corner of Trop and Pecos) beginning at 7:30 p.m. Ross is new to our little village, so let's give her a rousing Las Vegas welcome.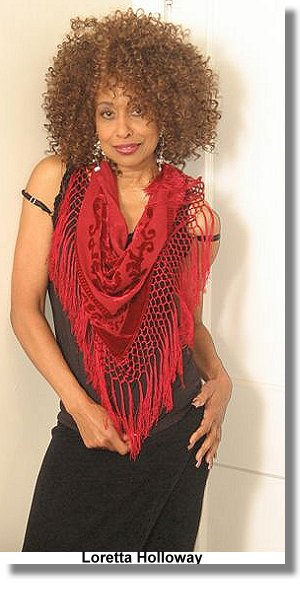 Loretta Holloway, who this writer considers to be one of the all-time beautiful singers that ever worked the Las Vegas Strip, returns to Vegas August 1. She will be performing in a tribute show dedicated to, Sarann Knight Preddy, "The First Lady of Gaming," as well as being an African American. It's an afternoon show (2 to 5 p.m) in the showroom at the South Point Hotel/Casino. Ms. Holloway will do about 20 minutes as her part of the show. Tickets start at $50.00.

Well, gang, that's about it for this week.
I'm outa here!




CONTINUE ON TO...:

>It's The Norm Article Archives
>Las Vegas News - "Heard Around Town"
>Las Vegas Leisure Guide<