Las Vegas has a new professional sports team to call all its own. The Las Vegas Legends indoor soccer team was introduced Tuesday, June 26th as the newest expansion team in the Professional Arena Soccer League (PASL). The Legends are donning shin guards and cleats to vie for supremacy against the league's 14 other teams, in such cities as Dallas, San Diego and Cincinnati. The Legends will play at least 10 home games in their inaugural season at the Orleans Arena.

"Residents of Las Vegas are craving more professional sports and we are sure they will really enjoy the action and competitiveness of indoor soccer," says Meir Cohen, general manager and president of Las Vegas Legends. "We have hired a legendary player as our head coach and are eager to field a strong team."

Cohen was born and raised in Tel Aviv, Israel. He was a member of the Junior National soccer team of Israel prior to joining the Israeli Army. Cohen moved to the United States in his mid-20s after attending school for business and law. In 1997, Meir was introduced to indoor soccer while working in a part-time managerial position at the Santa Clarita Soccer Center in California. It was then that he realized he could have a career that combined his business skills, and his passion for soccer. In 2000, he opened Las Vegas Indoor Soccer. Cohen grew his business over the next six years and, in 2006, he launched and coached a semi-professional team in Premier Arena Soccer League, the Las Vegas Knights. He led them to five national tournament appearances and the National Championship in 2011. Cohen has been married to Limor for more than 16 years and is a proud father of four, Maya, Noa, Elad, and Yuval.

Renowned soccer player, Greg Howes, the second leading goal scorer of all-time in the Major Indoor Soccer League, MISL, will coach the Las Vegas Legends.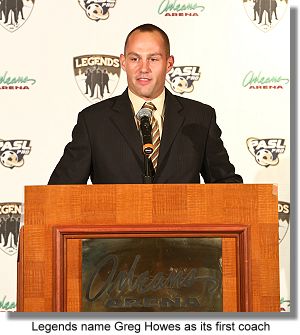 "We are sure to have the best fan base in the entire league, and with affordable ticket prices, the entire family can watch the action without having to break the bank," added Cohen.
Everyone will have a chance to become an active member of the Legends, as the team will hold open tryouts for Las Vegas residents the week of August 20-25, at Las Vegas Indoor Soccer Complex, located at 1400 N. Rampart Blvd, Las Vegas, NV 89128. Additionally, there is a national tournament being held in Las Vegas on Sept. 1 and 2 that will serve as an opportunity for tryouts as scouts from the Legends will be grading each player. Indoor soccer is a faster-paced game than traditional soccer as it's played on a smaller pitch and has fewer players. The field of play is 200' long and 85' wide, encased in hockey-style boards and Plexiglas. Each team fields six players, including the goalkeeper, leading to a greater need for speed and accuracy.
The Legends' season begins on Nov. 1. Season tickets can be reserved immediately for the Legends' ten home games. Kids' season tickets are priced at $80 while adult season tickets cost $144. There are additional options, including Premier for $240, a Season Family Four-Pack for $400 and Season VIP for $480. To reserve season tickets, call 702-888-0319 or visit www.lasvegaslegends.com.
TOP OF NEXT COLUMN
THIS AND THAT QUICKLY:
Las Vegas' newest interactive show is taking audiences back to the days of shoulder pads, big hair, preppies and jocks! "Awesome '80s Prom," opens at V Theater, July 13th. The show is a "blast-from-the-past" interactive party set at Wanaget High's Senior Prom in 1989! Called "totally rad" by The New York Times, "Awesome '80s Prom" gives audiences a chance to mingle with characters from their favorite '80s movies like "The Breakfast Club" and "Pretty in Pink." Guests will get footloose with the captain of the football team, flirt with the "bad boy," and with Wang Chung, the foreign exchange student, all to the "gnarliest" hits of the '80s like "Wake Me Up Before You Go-Go!," "Jessie's Girl" and more! You'll even vote for Prom King & Queen, just like in high school.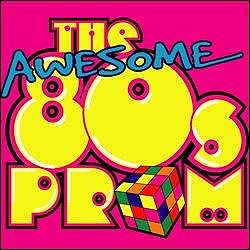 Show producers spared no expense recreating every meticulous detail that made the '80s… well… the '80s. "As soon as guests arrive, they will feel as if they've been transported back to their high school proms, according to producer, Sirc Michaels.
"There is really nothing else like this in Las Vegas," said V Theater owner, David Saxe. "We have completely transformed our mezzanine showroom into a prom dance floor with a stage, disco lights, and classic '80s décor." the interactive experience is also the perfect opportunity for bridesmaids to throw the ultimate bachelorette party. After all, "girls just wanna have fun," right? So, dress up the bride-to-be in '80s from head to toe complete with pale pink lipstick, crimped hair and over-sized bows and your party can top off the evening posing for an "awkward '80s prom photo." For more information about the show, go to www.VTheater.com.
Bobby Rydell, the international teenage sensation of the Baby Boom era, performs his carefree chart toppers at the Suncoast Showroom July 6, 7 and 8. With good looks, fame and talent, Robert Ridarelli -- better known as Bobby Rydell -- is considered an original American idol. After a teenage gig as drummer for Rocco and the Saints, where he performed with trumpet player Frankie Avalon, Rydell launched his successful solo act in 1959. The hits flowed as Rydell rocked up the charts with "We Got Love," "Kissin' Time," "Wild One," "That Old Black Magic," "I'll Never Dance Again" and "Forget Him," among others. Rydell recorded 34 Top 40 hits, and is recognized by Billboard as one of the Top Five Artists of the early '60s.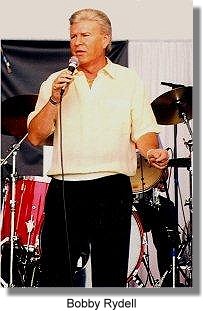 Rydell got the performing bug as a young boy in Philadelphia, doing impressions as a kindergarten student. His interest in music developed as he accompanied his father to the city's big band hotspots. A storybook career followed, and Rydell is now celebrated for his profound influence on popular music. Showtime each evening is 7:30 p.m. Tickets are available from $15.95, plus tax and fees. Tickets can be purchased at any Coast Casinos box office, by calling 702.636.7075, or visiting www.suncoastcasino.com.

Well, gang, that's about it for this week. I'm outa here!

CONTINUE ON TO...:

>It's The Norm Article Archives
>Las Vegas News - "Heard Around Town"
>Las Vegas Leisure Guide