A very special lady to this columnist will be doing her thing, and that's singing beginning Wednesday, June 22nd. Legendary performer, Mary Wilson of the Supremes, will headline for a limited engagement with her new show, "Life's Been Good to Me," in the Starlite Theatre at the Riviera Hotel & Casino through July 3. During this engagement, Mary will debut a new song from her latest album.
As an original member, Wilson, along with Diana Ross and Florence Ballard, officially formed The Supremes on Jan 15, 1961, and the rest is musical history, as they became one of the most successful female singing recording groups. The Supremes recorded 12 No.1 hits from 1964 to 1969, including "Where Did Our Love Go," "Baby Love,'' "Stop, in the Name of Love'' and "Back in My Arms Again.''
Since then, Wilson has written three best-selling books, including an autobiography, "Dream Girl: My Life as a Supreme." Mary has performed on stage and screen, has been devoted to several humanitarian efforts and continues to dazzle audiences worldwide with a successful solo musical career. Mary recently toured Russia, where she performed for the United States Ambassador, during a seven-city tour, which was followed with a 19 city-tour of Great Britain.
In 2003, U.S. Secretary of State, Colin Powell, named Mary Wilson one of nine Cultural Ambassadors to the world. She is a spokesperson for the Humpty Dumpty Institute, of which Princess Di was a founding member, and has traveled extensively in an effort to raise money and awareness of the destructive force of hidden land mines and other explosive ordinances throughout the world.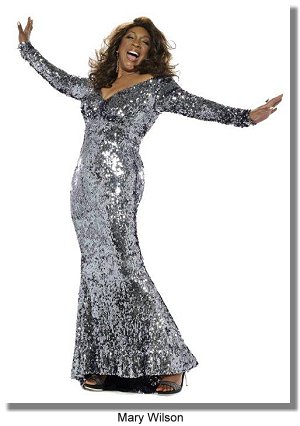 Mary has an extensive collection of more than 50 gowns worn by the Supremes, which she places on display worldwide. The collection will have its next exhibit beginning July 23 at the Pauly Friedman Art Gallery at the Misericordia University, Dallas, Pa.
Mary Wilson will be performing Wednesday through Sunday at 7:30 pm, dark Monday and Tuesday in the Starlite Theatre (formerly La Cage Theatre). Tickets are $29.95 for general admission, $39.95 for preferred seating and $59.95 for VIP seating. All prices are exclusive of taxes and fees. For more information or to purchase tickets, please call the Riviera Box Office at (702) 794-9433.
THIS AND THAT QUICKLY:
While on the subject of the Riviera Hotel, it was just announced that the multi-talented actress, producer and recording artist, Connie Stevens, will take to the stage at the Riviera Hotel & Casino, performing with accomplished actor and comedian, John Byner. Stevens and Byner will appear for a limited engagement, July 6 through July 17, in the Starlite Theatre.
This is also another special lady, who has worked all her life to not only climb to the top of her talent ladder, but was one of the gals who travelled with the late, great, Bob Hope to Viet Nam, and other dangerous locations, during that ill-fated war. She loved her troops, and they loved her!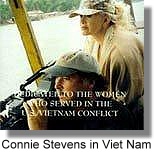 With a career in the entertainment industry spanning over 50 years, Stevens' musical career began when she first sang in a group called The Three Debs at the age of 16, and then proceeded to record as a solo artist with the Warner Bros label. Stevens recorded major hits in the 1960s, including "Kookie Kookie (Lend Me Your Comb)," a duet with Edd Byrnes, and "Sixteen Reasons." In her starring role on the hit series, "Hawaiian Eye," Stevens propelled to fame as of one of America's teen idols in the '60s. Her television work also includes "Maverick" as well as "77 Sunset Strip," "Wendy and Me" with George Burns and several other television roles. Over the years, Stevens' work included roles in films such as "Rock-A-Bye Baby," "Parish," "The Grissom Gang," "Grease 2," and "Tapeheads."
Hailed as a "Man of a Thousand Impressions," Byner has appeared on hundreds of stages throughout the world, and has opened for some of the finest jazz greats, and legendary stars. This has been followed up with opening and headlining stints across the country including at Basin Street East, Copacabana, The Rainbow Room, and at Las Vegas showrooms such as Harrah's, The Sahara, The Sands, as well as Riviera's Comedy Club.
Listen up gang, Nelson Sardelli is at it again. Just as he does every year about this time, Nelson reaches out to his many friends in the entertainment industry, and calls upon them to give of their time, and talent, to a worthy cause--Entertaining the Veterans, and they always respond. Well, this Sunday at the Boulder City Veterans Home, the following list will gather to entertain beginning at 10 a.m. and running for four hours: Mary Allen, Kate Blackwell, Gordie Brown, Pete Barbutti, Genevieve, Babe Pier, Peter Anthony, Felix Silla, Paul Campanella, Linda November, Cork Proctor, Dr. George Ritter, Machaelina, Allen Tramont, Fielding West, Jeaneane Marie, Renee' Hale, Dr. Wilfred Krom, Roywillie, Ronnie Rose, Linda Angeline, Mundane the Grate, Nathan Brian Wine, Sinco-Guitar Duo, Laura Taylor and the man himself, Nelson Sardelli. Music will be provided by Gary Olds, and his usual suspects (as Nelson refers to his buddies). Lou Toomin, Don Sacco, Pietra Sardelli and Jeanne Bavaro always show up to assist in any way possible. So, should you feel the urge, just steer your car towards Boulder City and the Veterans Home. You will be glad you did!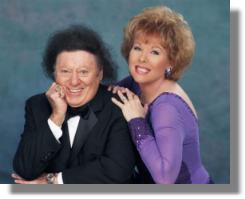 Well, gang, that's about it for this week. I'm outa here!



CONTINUE ON TO...:
>It's The Norm Article Archives
>Las Vegas News - "Heard Around Town"
>Las Vegas Leisure Guide<