It's definitely back! Of course, I'm speaking of the return of the "Kelly Clinton Open Mic Cabaret," at, Lorraine Hunt-Bono's, Bootlegger Bistro on Monday nights. We informed our readers of the event in last week's column, and as promised, was there to root it home. The premise is to bring back the, "Old Vegas" style of after-the-show entertainment, to our little village. It's about time!
Set to get underway at 9 p.m., the show actually kicked off at 9:10 p.m. Let me tell ya, gang, there was literally a SRO crowd (and I mean elbow to elbow) to watch the first act: Joe Joe Spaghetti Moretti get it started. He had brought along his famous OLD trumpet. For those of you who have never watched Joe Joe's act, you have really missed something special. See, it's actually Ms. Clinton in costume! Kelly has been doing Joe Joe and other impressions since she could walk. In this writers opinion, Joe Joe is a classic!
The first guest of the event, following Kelly and Joe Joe,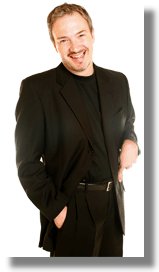 was Mark Giovi, one of the founders of the Las Vegas Tenors. And, there was a good reason for Mark to be the first on this special evening: He was actually discovered singing during Clinton's first go-around with a similar format a few years back Giovi is the singing star of the show, "Bite" at the Stratosphere, and appears in concerts everywhere-time permitting. Mark is a remarkable young man with a fantastic voice and a great personality. It was wonderful hearing him sing, once again, where it really got started for him in Las Vegas!
Next up was a lovely young lady, Erica Matulla, who sang "Special Woman." She was followed by Rudy, who performed "Lady Love." Next up was Gayle Steele (sister of Clint Holmes), who I have mentioned numerous times in this column. Steele began her turn at the mike singing, "The Sunny Side of the Street," and then asked singing star, Susan Anton (who was in the audience), to join her. It was just a hint of what was to come.

Then it was Domenick Allen's turn to bring the crowd to their feet. The former lead singer and musician with the group, "Foreigner," began his stint with "Keep the Good Times Roll," and was quickly joined by Ms. Anton, Holmes and tenor, Bill Fayne for a rousing closing. Anton, Holmes, Allen and Martin Nievera will be performing in a very unusual, and extremely special show at the Suncoast Hotel/Casino, June 19-21, called Vocal Soup. More on this as the event gets closer.
During the first hour, Kelly Clinton, had 11 performers doing their thing, including a young man from Spain, David Myer, who was introduced as a winner of a Spain talent contest on television, similar to America's Got Talent.
The Las Vegas Tenors kicked off the second hour. Teddy Davey (who we were sharing a booth with), Bobby Black and Fayne, performed a beautiful, "My Prayer." The Las Vegas Tenors came together because of the "Karaoke" night (every Monday for nearly three years, before it stopped two years ago) at the Bootlegger Bistro, when they were thrown together one night. The rest, as they always say, is history.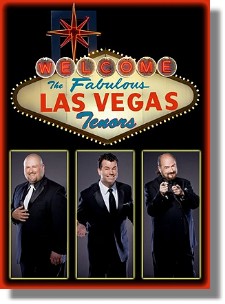 Drew Anthony, who performs as Dean Martin in the Rat Pack show at the Plaza Hotel, downtown, was fantastic as Martin, singing a funny "Everybody Loves Somebody."
Clinton was very proud to introduce the next performer, her husband of two years, Mr. Clint Holmes. Clint started out with "Suspicious Mind," and was quickly joined by his wife, and the pair sang a medley of songs including, "Love Me Tender." This, folks, was what the night was all about: bringing friends, lovers, new comers, unknowns together for a fun evening of great entertainment. And, gang, you can't get much better than Holmes and Clinton singing together.
Charly Raymond, who we mentioned in this column a while back, and who is still new in town, was next to show his musicianship with the trumpet. Everyone was blown away with the talent and special style he presented. Before the second hour was concluded, Larry Liso, of the "Sounds of Sinatra," (another group who came together during the old days at the Bootlegger) sang a wonderful, "Night and Day," just as "The Man," Francis Albert Sinatra, would've performed it.
It was getting late and as we were leaving, the count had gotten to 22 performers and was still going. And, what is not surprising was not a chair was empty at the end of the two hours.
If you want to spend a wonderful evening, have some great food and watch some talented people perform, then you must make your reservation now by calling the Bootlegger Bistro, (702) 736-4939. I wouldn't be too surprised to find next Monday all ready sold out.
Well, gang, that's about it for yet another week...
I'm outa here!

CONTINUE ON TO...:


>It's The Norm Article Archives
>Las Vegas News - "Heard Around Town"
>Las Vegas Leisure Guide<