Las Vegas entertainer, recording artist, and radio personality, Dennis Bono, welcomed actress, singer and dancer, Debbie Reynolds, and friends to "The Dennis Bono Show," a weekly live show on Thursday, May 31, at the South Point Hotel Casino and Spa.

Known as one of America's favorite sweethearts, Reynolds has been entertaining us for more than six decades. Known since the mid-fifties, Debbie is one of Hollywood's most sought after female stars. She will be performing this weekend, Friday through Sunday, June 1-3, in the South Point showroom. Tickets range in price from $45.00 to $55.00.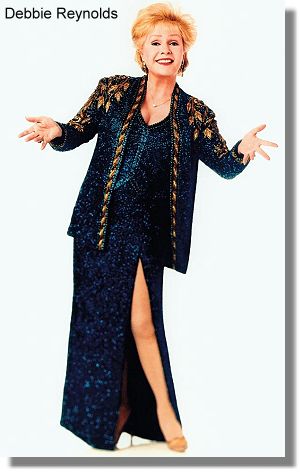 Now in its 12th year, "The Dennis Bono Show" continues to present classic Las Vegas entertainment in a music, talk, and variety show format, highlighting international performers and celebrities, as well as up-and-coming acts currently performing in Las Vegas. Bono has showcased some of the most gifted performers to have graced Las Vegas stages, including Crystal Gayle, Frank Sinatra Jr., George Wallace, Rich Little, Mickey Rooney, Rita Rudner, Steve Lawrence, David Copperfield, Frankie Avalon, and Wayne Newton.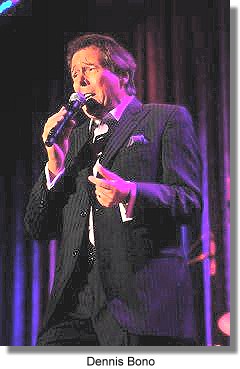 In addition to Reynolds, this week's stage lineup included entertainer Louis Prima Jr., comedian Dennis Blair, classic Las Vegas singer Doug Starks, and "Country Superstars Tribute" artist, Corrie Sachs. "The Dennis Bono Show" is filmed live every Thursday at 2 p.m., in The Showroom at the South Point Hotel Casino and Spa. Doors open at 1 p.m. Tickets are free and can be reserved at 702-797-8055 and 1-866-796-7111 or picked up at the Box Office. The one-hour variety show is nationally syndicated in radio station markets and streamed on the internet. The complete broadcast schedule can be viewed at www.dennisbono.com. Bono's music can be heard at XM71 Sirius Satellite Radio's "www.sirius.com/siriuslysinatra." Fans are invited to join Dennis Bono's Fan Page on Facebook.
TOP OF NEXT COLUMN
THIS AND THAT QUICKLY:
The cast of BeatleShow! at Saxe Theater is celebrating the release of what is arguably the greatest album of all time, "Sgt. Pepper's Lonely Hearts Club Band," with a special offer for locals: $15 tickets to the show for the entire month of June.
Sgt. Pepper was released on June 1, 1967, and features some of the most popular songs in history, including "Lucy in the Sky with Diamonds" and "A Day in the Life." The album spent 27 weeks at the top of the UK Album Chart and 15 weeks at number one on the US Billboard 200. Forty-five years later, music from The Beatles' eighth studio album continues to be embraced by several generations of fans. "At the time of its release, there was nothing else like Sgt. Pepper," said Mick McCoy, producer of BeatleShow!. "It was literally a landmark cultural event that changed not only pop music, but pop culture as well."
BeatleShow! takes the stage at Saxe Theater inside Miracle Mile Shops at Planet Hollywood Resort & Casino. Entertainment critics say the show is as close as you can get to a real Beatles' concert. This amazing cast plays and sings the greatest hits of all time… LIVE! Cast members are some of the most highly-regarded musicians in the industry, performing hits from the time The Beatles came to America in the early '60s, to the psychedelic era – songs like "Magical Mystery Tour," "Here Comes the Sun," and "Yellow Submarine," followed by hits from the albums Let It Be, and Abbey Road.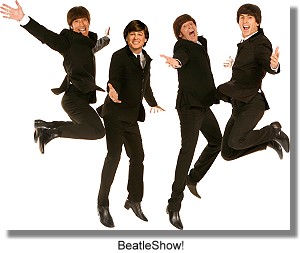 To take advantage of this special offer, locals simply need to present their Nevada I.D.s at the Saxe Theater box office June 1st through June 30th. The $15 ticket offer does not include taxes and fees and may not be applied to prior purchase. Seating is limited and management reserves all rights. For more information about the show or to schedule an interview with cast members, please contact Shelley Bruner at 702.318.6490. You may also send an email to pr@davidsaxe.com.

The Bullring, at the Las Vegas Motor Speedway complex, will host the second annual Star Nursery 200 for the NASCAR K&N Pro Series West, Saturday evening at 7 p.m. The stars and cars of the NASCAR K&N Pro Series West will make appearances at four local Star Nursery stores on Friday from 3:30-7 p.m. and fans are encouraged to meet their favorite drivers prior to Saturday's event.

Greg Pursley, winner of the 2011 Star Nursery 200, Dylan Kwasniewski of Las Vegas and Taylor Cuzick will appear at the Star Nursery store at 8725 South Eastern Avenue. Mike Self, Carl Harr, Daryl Harr and Jessica Brunelli will sign autographs at the Star Nursery store at 2600 West Ann Road. Derek Thorn, Austin Dyne and Jason Fensler will greet race fans at the Star Nursery store at 5380 Blue Diamond Road. Fans may meet Eric Holmes, Jonathon Gomez and Cameron Hayley at the Star Nursery store at 9480 West Tropicana Avenue.

Saturday's race program also will include the NASCAR Whelen All-American Series (NASCAR Super Late Models, NASCAR Super Stocks and NASCAR Bombers), USLCI American Band Legends Cars, and USLCI Silver Star Plumbing Bandoleros. Spectator gates will open at 4 p.m. Fans may get more information and save money by purchasing tickets in advance by calling LVMS at (702) 644-4444 or online at www.LVMS.com. Follow LVMS on Facebook and Twitter.

Well, gang, that's about it for another week. I'm outa here!

CONTINUE ON TO...:
>It's The Norm Article Archives
>Las Vegas News - "Heard Around Town"
>Las Vegas Leisure Guide