Beginning next week, the Bootlegger Bistro will once again become the place to be on a Monday night. That's because, Kelly Clinton will re-launch her highly successful, "Kelly Clinton's Open Mic Cabaret," event. It's been more than two years since the very popular show was discontinued at the Bistro, and it has been truly missed. But, now, it and Clinton are back for a long run.
During its hayday, such acts Las Vegas Tenors, Shades of Sinatra and Swing City Dolls, along with numerous single acts such as Mark Giovi, were discovered during those Open Mic nights. Clinton will actively be seeking talent from established showrooms and inviting Strip entertainers, to stop by for a few minutes of singing off the cuff.

"It was so much fun," Clinton said, as she sat next to her husband, Clint Holmes, and explained the new format. "This will not be a Karaoke type of event. We have a musical director, Mike Clark, who happens to know thousands of songs, and we have an extensive collection of musical tracks that can be used."
Some of Las Vegas' most talented artists, from a cast of a major show like "The Lion King," to the lounge entertainer, as well as the yet undiscovered talent, will perform beginning at 9:00 p.m. until around 1:00 a.m.
"The door is open to anyone who wants an opportunity to perform a song, play an instrument or do comedy," Kelly said. "They can be a total newcomer or a veteran. But they should take it seriously, as you never know who will be in the audience."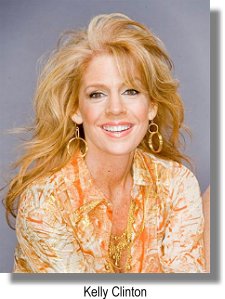 Clinton and Holmes were in New York a while back, and whenever they are in that City, they always manage to drop by "Birdland," on a Monday night, where it stages the world famous, "Cast Party."
"Entire casts from a Broadway show, might stop in and sing, or just the star of a musical will be there singing," Holmes pointed out. "That's when the bell went off in Kelly's brain, and she approached Lorraine Hunt Bono, who owns the Bootlegger Bistro, with the idea of reviving the old show, with a new format similar to the "Cast Party."
In addition to the Open Mic night, Clinton books the highly acclaimed "Celebrity Spotlight," at the Bootlegger every Sunday evening, as well as holding down the title of Entertainment Director for the Stirling Club, where she books weekly entertainment and where she performs every Saturday night.
THIS AND THAT QUICKLY...
Country singing star Clint Black, who recently appeared on the NBC Television reality show, Donald Trumps "Celebrity Apprentice," will be in The Orleans Showroom, June, 26-28, with tickets starting at $74.95, and show time set for 8:00 p.m...
Looks like a movie will become a reality about the life of Las Vegas resident and star, Liberace, if everything comes together between, The Liberace Foundation, and producer/lyricist Barbara Carole Sickmen of New York. Ms. Sickmen was recently granted exclusive rights by the Foundation...
Speaking of the Bootlegger Bistro, a singer from the show, "Supreme Reflections," Wendy Edmead, will be performing this Sunday (May 31) beginning at 8:30 p.m...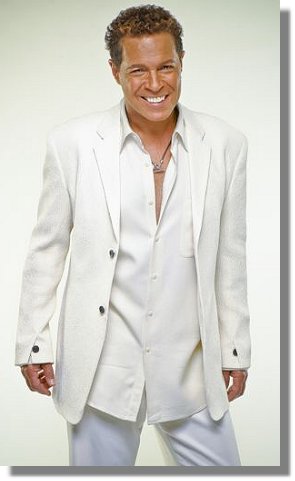 "Vocal Soup," starring Clint Holmes, Susan Anton, Domenick Allen and Martin Nievera, will be combining their star power and vocals, for the first time, in a powerful presentation at the Suncoast Showroom, June 19-21. More on this prior to show time...
MGM Grand's Crazy Horse Paris, revealed the other day that sex symbol, Carmen Electra, will join the cast as a special guest star, July 8-13...
The Golden Nugget, downtown, will host the Second Annual Grand Poker Series, June 6-July 5, with lots of cash up for grabs...
The legendary music of, ABBA returns to Las Vegas with the debut of, "ABBACADABRA," at the Hilton Hotel on Paradise Road, June 12-14. Tickets for this musical presentation range in price from, $19.95 to $49.95 for VIP seating. Tickets are now on sale...
"Menopause-The Musical" is up and running once again at its new venue, The Atrium Showroom inside the Luxor...
Well, gang, that's about it for this week...
I'm outa here!



CONTINUE ON TO...:


>It's The Norm Article Archives
>Las Vegas News - "Heard Around Town"
>Las Vegas Leisure Guide<