Took in two fabulous shows last week. The first one was Rich Little in the Shimmer Cabaret at the LVH (formerly the Las Vegas Hilton Hotel), and the second was Mary Wilson in the Cabaret Jazz Room at The Smith Center.

The Rich Little Show, titled "Jimmy Stewart and Friends," is, without question, one of the best one-man shows I've seen in a very long time. Hal Holbrook's "Mark Twain" was always great, and Little's previous one-man show, "The Presidents," was another wonderful presentation. But, personally, I think this effort is Rich Little's Crowning Performance!

The opening is done very cleverly by a piano player, off-stage, playing a few theme songs from some of Stewart's films, while video clips play showing Jimmy and Rich together over the years. Rich enters the stage (that has a couple props) and looks out to the audience, "Harvey are you here?" And, with that simple request, the man who has been entertaining us for what seems a lifetime, is off and running.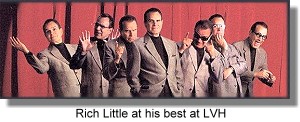 He begins with Jimmy being born in Indiana, Pennsylvania, on May 20, 1908. There are a few references to growing up in the small town, where his father owned a hardware store, graduating from a prep school (where he first stepped out on a stage), and eventually attending Princeton University, where he excelled in drama and music, and became a member of the Princeton Triangle Club.
From this point on, Little's ability to change personalities and voices is in command. When he talks of the friendship between Jimmy and Henry Fonda, you hear and visualize Fonda. Robert Stack is right there as is Clark Gable. Alfred Hitchcock comes and goes, as does Gary Cooper, Paul Lynde and John Wayne. Of course Ronald Reagan and Johnny Carson are two more friends that played an important part in Stewart's life. All total, Rich does from 26 to 28 voices during the 80-minute presentation.
The closer is a classic and becomes quite serious — in respect to the friendship the two men had over the years. Jimmy is now all alone, his beloved wife, Gloria, has passed on, as have most of his friends. It is July 2, 1997, and a stairway appears on stage. Rich walks towards the stairs, turns and with a tired Jimmy Stewart voice, calls out to Harvey to join him on stage. The two approach the stairs, they look back, and Stewart comments, as they walk up to Heaven, "Thank God…It's been a wonderful life!"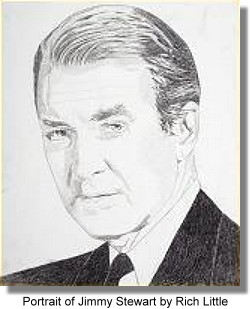 Well, gang, I have to tell ya, this writer had damp eyes, as did a lot of the SRO audience. Rich Little deserved and received a standing ovation for a performance well done. You won't see a better presentation anywhere! So, I recommend that you grab your phone and call LVH for tickets right now. I have a funny feelin' it'll be SRO for quite some time!
TOP OF NEXT COLUMN
Now, the second show was James Gavin's "Stormy Weather: The Lena Horne Project," starring the fabulous Mary Wilson of The Supremes fame! And, just as expected, this lady of music, who always surprises this writer every time I see her perform, knocked me over with her rendition of, not only "Stormy Weather," but a slew of songs made famous by the beautiful lady, beginning in the '30s to the end of the '90s.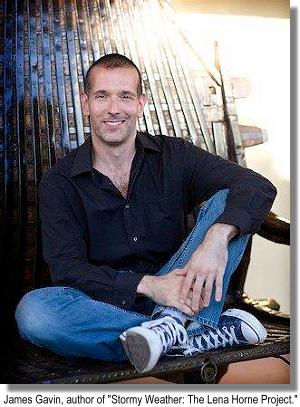 Gavin, who wrote the book this presentation was based on, and who narrates the entire show, and picked the many photos and film excerpts shown on a screen, is a noted freelance journalist, having written articles for the New York Times, Vanity Fair and other high ranking publications. His love of jazz and those who made it move with the times, such as Horne, Anita O'Day and Chet Baker (to name just few), are what moved him to write about other, lesser known jazz performers. His narration and Wilson's interpretation of the great jazz songs, sung by Lena, makes for a wonderful evening.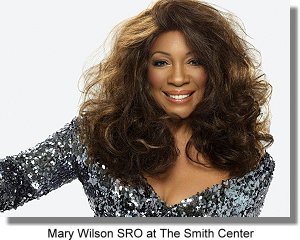 The sold-out performance for both Friday and Saturday at The Smith Center was testimony to the love people still have for the great music of the past, if properly presented by the men and women who know how to play a tune, and sing a song.

Mary Wilson is a lady of world-wide fame, who honestly belongs on a Las Vegas stage every day of the year. Of course, we know that is impossible for any performer. But you would think that some smart entertainment buyer would snatch this icon of the music world, and offer her a deal she couldn't refuse. If not, then as she tells it, she just might pack her bags and leave our little village, and go to Europe where they adore her! That would be a shame, and our loss! Just thinkin' aloud!

Well, gang, that's it for this week. I'm outa here!


CONTINUE ON TO...:
>It's The Norm Article Archives
>Las Vegas News - "Heard Around Town"
>Las Vegas Leisure Guide