Highly regarded show producer, Ed Mathews, brings "Hit Parade The Show" back to the Suncoast Showroom, June 4 and 5, with show times scheduled for 7:30 p.m. both nights.
Based on the old radio and television show formats, "Hit Parade The Show," takes the audience on a journey through time, illustrated by music and dance made popular during the '50s and '60s. Snapshots of pivotal events such as post-World War II and the progress of the '60s Civil Rights Movement, will be painted during the show, stirring up emotions of time passed by.
"Hit Parade The Show," utilizes the performers regularly featured in the weekly matinee variety show Suncoast Hit Parade. Performers include the Lionardo Orchestra, Carmine Mandia (Shades of Sinatra,) Mark Giovi (formerly with the Las Vegas Tenors and Bite,) Genevieve Dew ("Lady Day",) Bobby Brooks Hamilton, Ron Smith (Tournament of Kings,) The Swing City Dolls, Charly Raymond, and narration by Nathan Tannenbaum. If you would like to read my review on this show, go to archives for November 4, 2010. I'll tell you one thing, it's a great show and well presented!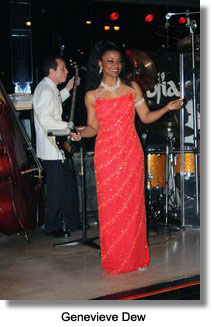 "This fully scripted production incorporates two decades of great music reflective of the times they were introduced; including the birth of rock, pop and soul," said Ed Matthews. "'Hit Parade The Show,' is a living tribute to the past, and brings back the fondest of memories for the audiences."
Tickets are available starting from $15.95, plus tax and convenience fees, and can be purchased by calling the Box Office at 702.636.7075 or visiting www.suncoastcasino.com.
THIS AND THAT QUICKLY:
My favorite Supreme, Mary Wilson, was really busy last week. Before Mary landed in Kentucky to attend the Derby, the lady with the great smile, had to fly into Washington D.C., for a series of appearances before some very important people (you will know the whole story next week, as Wilson will be my guest columnist). Then it was to the Derby for a wild two days. I have a photo of our Lady in a terrific hat that will definitely add some class to this column. Be sure to tune in next week.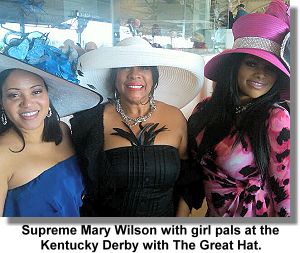 Column Continues Below Advertisement
From the restaurant that brings fans the annual Margarita festival, comes another lakeside culinary competition. Sonrisa Grill, at The Village Lake Las Vegas, Henderson, NV, in conjunction with Back Bar USA, will be presenting Tacos & Tequila, along with event partners US Bartenders Guild, and the Tequila Regulatory Council, who have sanctioned this first time event, Sunday, May 29.
According to the promoters, Tacos & Tequila will feature some of the area's top restaurants, tequilas and family fun entertainment. Numerous restaurants will showcase their signature tacos, guacamole and salsa, with various awards including a "People's Choice" recognition, given to winners in each of those categories.
Tequila producers, entrepreneurs and distributors, including tequila sponsors Casadores, Jose Cuervo, Patron and Cabo Wabo, will be in attendance to showcase the best blanco, reposado and anejo tequilas. More than 30 varieties of tequila will be available.
The festival will also feature local artists in a Mexican Artist Exposition, live Mariachi music and entertainment. There will be a La Plaza de la familia – a designated area for the whole family (including the dogs, with clowns, blow-up rides and taquitos.
The entire day will feature, not only live entertainment, but charity auctions and giveaways, including, a raffle from Findlay Toyota, where one lucky winner will drive away with a full belly in their brand new 2011 Toyota Camry. Other prizes include, hotel nights at the newly opened Ravella and a high-end Louis Richard watch. Proceeds from the raffle will benefit New Vista Community.
General admission is free. A bracelet for 10 tequila or 10 taco tastings will cost $25 at the door. Advanced tickets are available for just $20 at www.TacosAndTequilaFestival.com.
Kelly Clinton pulled off a surprise birthday party for her hubby, Clint Holmes, Monday at the Bootlegger Bistro.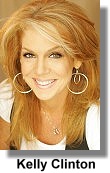 Of course, Holmes had an inkling (men always have an inkling, just like the ladies do) that something was up. Clint has been really busy, singing his heart out all over the world, and picking up new fans everywhere he goes. Kelly and Clint are a great team, and they were lucky to have found each other, and to recognize that they fit together. This is one marriage we believe will last until "death do us part." Many of their personal, as well as professional, friends stopped by to entertain, or just to tell him in person, what we all felt about this man who gives far more than he takes, for those in need. Happy Birthday friend.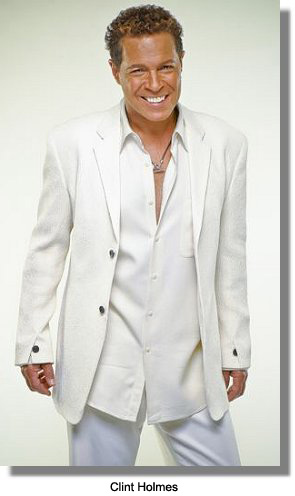 Like I said earlier, please tune in next week for Mary Wilson's guest column about her time in Washington D.C., and at the Derby. It'll be a very interesting column—with photos. I'm outa here



CONTINUE ON TO...:
>It's The Norm Article Archives
>Las Vegas News - "Heard Around Town"
>Las Vegas Leisure Guide<