Legendary comedian and impressionist Rich Little, a personal favorite of this writer, is returning to the Las Vegas stage with his one-man show, "Jimmy Stewart & Friends." Featuring more than 25 celebrity icon voices, including Cary Grant, George Burns, Ronald Reagan, Katharine Hepburn, and John Wayne, among others, the presentation will take you on an adventure through the life of the famed actor. "Jimmy Stewart & Friends" will premiere Monday, April 30 in the Shimmer Cabaret inside the LVH – Las Vegas Hotel & Casino.

"In addition to being my first celebrity impression, Jimmy Stewart was a dear friend and a life-long inspiration of mine," Little said. "Jimmy had no idea how he affected my life; but I did and you will too."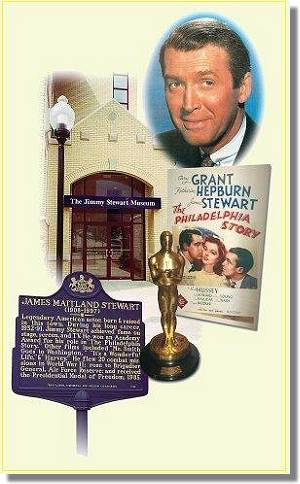 "It's an honor to welcome a true show business institution to the LVH," Rick White, Vice President of Brand Marketing and Entertainment, said. "Rich has delighted audiences around the world for decades and will be a great addition to the LVH lineup."
No one is immune from his on-the-spot impressions, including U.S. Presidents: John F. Kennedy, Lyndon Johnson, Richard Nixon, Gerald Ford, Jimmy Carter, Ronald Reagan, Bill Clinton, both George Bushes and Barack Obama: Little has a voice for every administration. Infamous for his skewering of political figures, Little has charmed, amused, intrigued and gotten the best of politicians from here to his native Canada. A master mimic of more than 200 voices, Rich continues to impress throughout the world, with regular stops in Atlantic City, Las Vegas, Reno, Hawaii, Chicago, New York, Canada and London.
In his early 20s, Little was discovered while working in the United States. His friend, singer Mel Torme, then on the musical team of CBS network's "The Judy Garland Show," asked Rich to make a tape. Instead of the usual impressions, Little did voices nobody did, including those of Alfred Hitchcock, Orson Welles and Dennis Weaver. Garland thought it was great, particularly his James Mason, and Little was signed to the show. The rest, as they say, is history.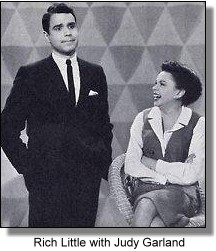 Little has appeared on TV variety shows starring Ed Sullivan, Jackie Gleason, Glen Campbell and Dean Martin, as well as on series such as "Laugh-In," "The John Davidson Summer Show" and "The Julie Andrews Show." He also had his own variety show in the '70s, and was the star of the TV show "KopyKats." Little was among a few celebrity guest hosts for "The Tonight Show," hosting 12 times. He quickly became a household name sitting in one of the "Hollywood Squares," and went on to do the "Muppet Show."
Named "Comedy Star of the Year" by the American Guild of Variety Artists, Little was the perpetrator of nine comedy albums and three HBO comedy specials, as well as the Emmy-award winning specials, "Rich Little's Christmas Carol" with "W.C. Fields" as Scrooge, "Humphrey Bogart" as one of the ghosts and "Paul Lynde" as Bob Cratchit.
TOP OF NEXT COLUMN
"Jimmy Stewart & Friends" will be performed Saturday – Wednesday at the Shimmer Cabaret inside the LVH. All performances begin at 8:30 p.m. Tickets are $63.90 plus tax and applicable fees. A VIP package, which includes premium seating and a meet and greet with Rich Little following the show, is available for $73.90 plus tax and applicable fees. Nevada residents and LVH Hotel guests receive a $10 discount. Tickets can be purchased at the LVH box office or by logging onto www.thelvh.com or by phone at 702-732-5755 or 1-800-222-5361.Guests under 21 years must be accompanied by an adult.

THIS AND THAT QUICKLY:

Anticipation and excitement are higher than ever as aspiring country music artists prepare for the 31st Annual Texaco Country Showdown, to be held at Don Laughlin's Riverside Hotel & Casino in Laughlin, Nev., on Thursday, June 28, 2012, at 6 p.m. in The Starview Room. Highway Country (KIXW/KIXF) has again been selected to host the local level of the Texaco Country Showdown – "America's Largest Country Music Talent Search," and radio promotion.

Designed to find the most promising country music talent in the United States for the past 31 years, the Texaco Country Showdown gives aspiring country artists a chance to launch their professional careers. Audiences may be seeing, hearing, and applauding the next country music star. Thousands of aspiring artists compete annually, with local winners advancing to more than 40 state contests, where the prizes include $1,000 in cash and the opportunity to compete at one of five regional contests in the fall. The final five regional winners receive an all-expense-paid trip to the National Finals in Nashville, Tenn., to compete for $100,000 and the coveted National Title.

Open to vocal and/or instrumental performers, the Texaco Country Showdown welcomes individual acts or groups with up to seven members to compete. Acts must not have performed on a record charted in the top 100 country format on "Billboard," "Radio and Records," or the "Gavin Report," within 18 months preceding the local competition. To ensure fairness, a uniform judging system is used on all levels of the competition. A $20 entry fee is required from all acts. In addition, an audition demo is required for each entry. Highway Country will accept tapes, CDs, DVDs and MP3s. Highway Country will be choosing 10 finalists and two alternates to compete at the Riverside Hotel & Casino. Entry forms can be picked up or obtained in the following ways: Highway Country/Barstow Station, Barstow, Calif.; entertainment Box Office at the Riverside Hotel & Casino in Laughlin, Nev.; the Las Vegas Highway Radio sales office; by calling Highway Radio (Highway Country, FM98/99 – The HIGHWAY and The DRIVE) at (702) 737-9899 in Las Vegas to have one mailed; or by emailing sales@highwayradio.com with your address. A demo will need to be provided for the application process. The final day for entries at all locations will be May 29, 2012, at 5 p.m.

Smash Magazine & Miller Lite present ¡Viva Ska Vegas!, highlighting some of the biggest bands in Ska during a day-long music festival. ¡Viva Ska Vegas! takes over the Henderson Events Plaza (200 S. Water St.) on Saturday, April 28, 2012 from noon until 10:30 p.m. This is an all-ages show. ¡Viva Ska Vegas! will feature bands including headliners Aquabats, The Skatalites, Voodoo Glow Skulls, MU330, La Banda Skalavera, My Superhero, Monkey, GoGo13, The Remedies, and Tuesday After School, with more bands joining the roster as the event approaches. Tickets are on sale now. General admission tickets are available for $22, with a limited number of VIP tickets available for $42. VIP tickets include an event t-shirt and poster, as well as discounted bar access (must be 21+ and have valid ID for bar access). Tickets can be purchased online at www.ticketfly.com

Well, gang, that's about it for another week. I'm outa here!





CONTINUE ON TO...:

>It's The Norm Article Archives
>Las Vegas News - "Heard Around Town"
>Las Vegas Leisure Guide