Las Vegas has lost another talent. Michaelina Bellamy (59) who is now performing in the Celestial Choir on a Golden Stage, will be missed by her many friends, including this writer. She passed away last weekend after a terrific battle against Acute Myeloid Leukemia.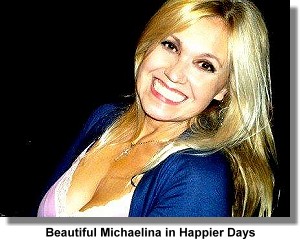 I first met this beautiful blonde when she was the featured singer in the "Folies Bergere" at the Tropicana in the '90s. I was blown away with her beauty, and her voice that hit every note perfectly. Over the years, we became friends, and I would always try to catch a set wherever she was booked. It was one of the fun things I looked forward to. Mikie worked the Top of the Stratosphere for a number of years, moved over to the Sahara Hotel where she became a huge hit—until the new owner decided the hotel didn't need a lounge any longer. If there was a benefit for a worthy cause, you could always count on her being one of the first to volunteer. As a performer, Bellamy, was one of the original members of The CAST, a group of Las Vegas entertainers, and friends, who would meet once a month for a fun afternoon, and to create a fund to help entertainers who may have fallen on hard times. The group was disbanded when it was taken over by a few members, and funds dwindled down to near zero. Michaelina also was a huge supporter of the Big Band era, and not only gave of her talent, but reached into her purse to make sure every musician was paid on any gig she was responsible for.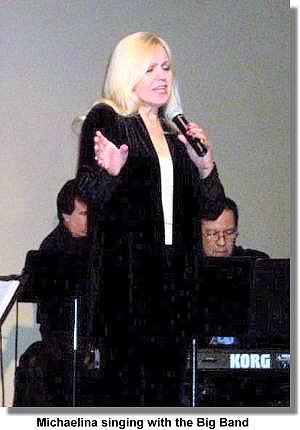 Bellamy was really proud of the two years she spent in the United States Air Force, as a member of the famous, "Airmen of Note." Mikie never failed to attend the reunions, and was honored during a recent fund-raiser, held at the South Point Hotel & Casino, by the current group of Airmen. As of this writing, a date for services had not been announced.
---
Las Vegas entertainer, Kelly Clinton, brings her kaleidoscope of talent in "Freckled for Life" to the Suncoast showroom, Saturday and Sunday, April 28 and 29, with performances at 7:30 p.m., each evening.
In "Freckled for Life," Clinton mixes songs, stories, and impressions, and, in so doing, brings hilarious characters to life, including "Madonnica," the Hispanic wardrobe lady; Clinton's mentor "Joe Joe Spaghetti Moretti," who played first trumpet with the likes of Frank Sinatra, Sammy Davis, Jr. and Tony Bennett; and the jumpsuit-wearing, lip-twisting rocker, "Kelvis." Musical theater mainstay, and well-known Las Vegas performer, Bill Fayne, will make a special appearance as the guest star in the show.
Clinton's television credits include "Vegas Live," alongside Sheena Easton and Clint Holmes; the ABC reality series, "America's Funniest People;" and "Entertainment Las Vegas," where she was a celebrity interviewer. She also had numerous appearances on popular national TV shows with Wayne Newton and Engelbert Humperdinck, who Clinton traveled with for many years as a backup singer.
TOP OF NEXT COLUMN
Clinton was one of the original stars in "Nunsense" in the Shimmer Cabaret at the LVH (formerly the Hilton Hotel). The singer, comedian, impressionist headlined for many years at the Stirling Club inside the Turnberry Towers (where she also served as the entertainment director) until just recently when it was decided to close the room in May. Kelly also runs the very popular Celebrity Open Mic Night every Monday at The Bootlegger Bistro.
Clinton also has her own production company, and is the creator/producer of "Shades of Sinatra," a musical tribute to Frank Sinatra. In addition to appearing locally, Kelly has been traveling to New York where she has sorta set that town on fire with her "One Woman Show." The vibrant entertainer returns to the Metropolitan Room on May 7 and 9-11, where she will entertain by performing "Freckles and 80 Year-Old Bones."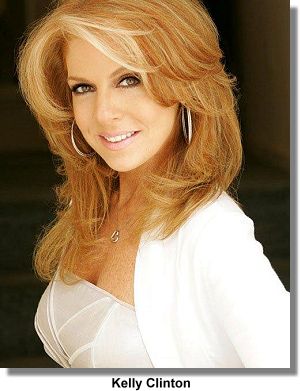 Tickets for Kelly's Suncoast shows are available from $15.95, plus tax and convenience fees, and can be purchased at any Coast Casinos box office, by calling 702.636.7075 or visiting www.suncoastcasino.com.

THIS AND THAT QUICKLY:

Tickets are on sale for the April 21 performance of the Good Lovelies in downtown Las Vegas. Presented by the City of Las Vegas, the 8 p.m. concert will celebrate the group's popular folk music, three-part harmonies and witty banter in the historic Fifth Street School auditorium, located at 401 S. Fourth St. Tickets, priced at $10 in advance and $15 on event day, may be purchased online at www.artslasvegas.org or by calling (702) 229-3515 or 229-6469.

Upbeat, sassy musicians that have fun while making great music, that's the description best suited to the Good Lovelies. The trio, Caroline Brooks, Kerri Ough and Sue Passmore, all play guitar, bass and percussion, as well as sing. Brooks and Ough also play banjo, Brooks and Passmore play mandolin, and Ough plays keyboards. Since they joined forces in 2006, for their first show at Toronto's funky Gladstone Hotel, they have taken Canada by a storm. They were soon touring, not only Canada, but the United States as well, where they have also been acclaimed by critics. Winners of the 2010 Canadian Juno Award for Roots Album of the Year, and the New Emerging Artist Award at the Canadian Folk Music Awards.

The group has released four albums — "Oh My!," "Good Lovelies," a 12-track holiday album, "Under The Mistletoe," and "Let The Rain Fall." The concert is funded in part by a grant from the Nevada Arts Council and the National Endowment for the Arts.

Well, gang, guess that's about it for another week. I'm outa here!





CONTINUE ON TO...:

>It's The Norm Article Archives
>Las Vegas News - "Heard Around Town"
>Las Vegas Leisure Guide