My good friend, Bob Kephart, producer of the Comedy Stop at the Sahara Hotel, called the other day and gave me a rundown on the comics for this weekend and next week. Kephart, for those who are unfamiliar with the name, is the founder of the Comedy Stop at the Tropicana Hotel/Casino, Atlantic City, where it has been for more than 26 solid years. In 1992, Bob opened the Comedy Stop at the Las Vegas Tropicana Hotel, where the club remained, doing two shows nightly, for more than 18 years. In July 2009, the Comedy Stop moved to the Congo Room at the Sahara Hotel.
One of the major reasons the Comedy Stop has been so successful, both here in our village, and Atlantic City, is that Kephart maintains a hands-on approach to his clubs, and possesses "a gift" for being able to spot raw comedic talent when he sees it. Bob has taken such unknowns as Ray Romano, Brett Butler, Rosie O'Donnell and Drew Carey, to name just a few, and helped them develop their acts. Of course, the above mentioned stars went on to television and comedy stardom.
Over the years, Kephart's reputation for running a tight club, and for giving up-and-coming young comedians a chance to work, has grown to such an extent that he no longer is out there searching for talent to work his clubs.
"In the beginning, it was really hard lining up good comics," Kephart said. "Now that I've had clubs running very successfully, for all these years, my reputation has also grown. Now I have them knocking at my door searching me out."
With all the performers he has lined up over the years, Bob is in the enviable position of being able to present a rotating cast of comedians, without compromising quality. The Comedy Stop is now located in the Sahara Showroom on the casino level (two weeks ago they moved from the upstairs Congo Room) with its regular 9 p.m. nightly show. Kephart continues to maintain his policy of three headline comedians every week, seven-nights a week.
This week, through March 21, the line up consists of Jackson Perdue, Karen Rontowski and Mitchell Walters. Perdue started his career at the famed Comedy Store in Hollywood, Calif., where he honed his craft of telling stories, by watching and learning from the best stand-up comedians in the country. As a Japanese-American raised in Arkansas, Jackson uses his unique upbringing to create distinct comedy material from family matters, current news headlines, and the mixing of cultures.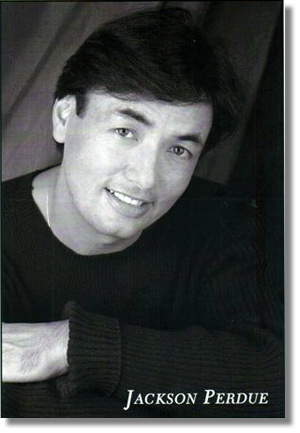 Rontowski has worked as a stand-up comedian for more than 17 years. Karen's routines have kept her criss-crossing the country as she plays the top comedy clubs. She can be seen on Comedy Central's "Live at Gotham" and "Comics Unleashed with Byron Allen."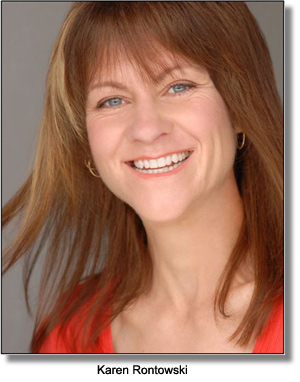 Opening Monday, March 22, and performing through March 28, will be Comic Magician, Michael Finney, Tommy Blaze and Anton Shuford. Finney earned one of the highest honors in the field of magic by the Academy of Arts, when he was named "Comedy Magician of the Year," in ceremonies held in Hollywood, Calif. In 1986, Michael was a finalist on Star Search, and in 1987 was presented the Silver Lion's Head Award from Siegfried & Roy for his "Comedy and Magic." He has been on just about every television show possible, from HBO to two NBC specials hosted by John Ritter: "World's Greatest Magic" and "World's Wildest Magic."
Tommy Blaze has been called America's premiere relationship comic. For more than two decades, he has entertained audiences from all walks of life. Blaze has performed in such diverse arenas as television, film, comedy clubs, colleges, military bases, casinos, cruise ships and churches. You name the club, and Tommy has been there. "A funny Dr. Phil and probably more accurate," a reviewer from the Tampa Tribune wrote.
Penn State graduate and U.S. Navy veteran, Anton Shuford, started his comedy career in 2002. After serving his time in the Navy, and trying a regular 9 to 5 job, which turned out to be negative, he decided to try his hand at comedy. Once he stepped on stage for the first time in Philadelphia's Laff House Comedy Club, he knew was finally home. In 2009 he was the winner of Philly's "Funniest Person" contest.
The Comedy Stop in the Sahara Showroom gets the laughs going at 9 p.m. nightly. For reservations or information, call the Sahara Box Office at (702) 737-2878.
CONTINUE ON TO...:
>It's The Norm Article Archives
>Las Vegas News - "Heard Around Town"
>Las Vegas Leisure Guide<