As usual, we had a few places to visit this past week, and of course, we decided to stop in at two of them. The first was the Mezza Lounge & Grill, 9460 W. Tropicana Ave, where two of the Las Vegas Tenors were scheduled to entertain. The second was the grand opening of Eleven Spa Vegas & Ken Paves Salon, located in Town Square, 6611 Las Vegas Blvd. South, suite 160.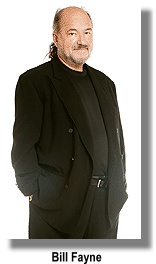 As expected, Bill Fayne and Teddy Davey kicked off the music right on time and within minutes the first guest entertainer was on stage singing. Fayne and Davey, for the first time in a long while, got to sing songs they normally would not perform - and have always wanted to. "Some of the songs were totally new to us," Fayne said. "And it was fun to sing them... We plan on doing more of them in the future. You know, change it up a little!"
Some of the friends who showed up to assist the two tenors kick off their new Monday night gig, included Clint Holmes, Kelly Clinton, Gayle Steele, Mollie Tennant, Elisa Fiorillo, Jeanne Brei, Larry Liso and "The conductor to the stars," Vince Falcone.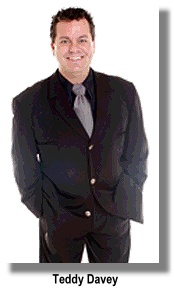 Teddy and Bill, who incidentally, became a grandfather not a father like reported in this column last week, each took turns singing a variety of songs from "Popera," Opera (E. Lucevan Le Stelle from Tosca) a wee bit of Billy Joel, some Jimmy Webb music, a few Frank Sinatra hits and quite a bit of Broadway, including a great "Pretty Women," from Sweeney Todd. The guest entertainers were terrific and everyone got into the spirit of doing what they normally wouldn't do-including teaming up with one and another, and even doing some improv "scatting" with Holmes.

The owner of Mezza was so appreciative of the turn out (just about every table and booth was filled) that he will take 20% off of every bill for dinner and drinks this coming Monday.
Oh, yeah, Fayne and Davey had assembled a very unusual test of knowledge they handed out prior to the start of entertainment. It involved about 26 questions from A to Z. with each involving the male and female participant answer. It was quite a challenge to answer them all correctly.
Our second stop was Wednesday evening at the new Eleven Spa (located exactly in the last building at the far southwest corner of Town Square). The entire complex covers more than 20,000 square-feet of space for the spa and salon, including a 1,000 square-foot relaxation room. What a building! The interior décor is very modern with three basic colors used-white, black and red. The owner, Nicole Oden, who conceived the idea for the original Eleven Spa location in Delray Beach, Fla, has planned for everything. There is a private room, with its own entrance, for those who do not want to be seen entering the spa; there is a concierge service at the main entrance (no phones, all computerized service), the make-up bars have mirrors that disappear with the push of a button; there are 28 treatment rooms with many of them set up for duo body treatments including "Bungalow 69," a very special private couples treatment room, steam and bathing areas, etc., but the biggie is the private party area.
What they have done is design the lobby and main area with built-in bars (that are used as make-up areas, facial treatments and other uses during regular business hours) that can be immediately converted to stage private parties to accommodate up to 250 people. The main area has beautiful strings of crystals cascading from the ceiling to round water ponds, with soft faux grass walkways. It is an extremely relaxing atmosphere and this writer can't wait to get a complete body makeover one day. For information and prices call (702) 967-1100.
THIS AND THAT QUICKLY
Larry Liso will be performing at Mezza Lounge and Grill every Thursday and Friday (also with a 20% discount on the bill) from 6 to 10 p.m...
The Scintas, Frankie, Joey and Chrissi Scinta and Pete O'Donnell (the adopted Scinta) will be packing up their equipment and hitting the road beginning March 14, after nearly two years of entertaining in the "Shimmer Cabaret" at the Las Vegas Hilton. They will also be devoting a lot of time to a syndicated reality television show that is in the planning stage right now. Also leaving the "Shimmer Cabaret" is "Menopause-the Musical," after a very successful number of years. Catch both before they leave - of course they will both land somewhere on the Las Vegas Strip, you can bet on it!...
Will be attending a special showing of a film titled, "Turangaarere-Born to Fly," about John Porokoru Patapu (John) Pohe, a Maori from New Zealand, who became the first Maori to become a pilot in the Royal New Zealand Air Force during World War II. He was shot down over Hanover during a bombing run and became a prisoner at the famous Stalag Luft 3. He was one of 76 who escaped in the "Great Escape," made famous by the film starring Steve McQueen. He, along with 50 others, was recaptured and eventually executed. It will be shown at the historic Boulder Theatre, 1225 Arizona Street, Boulder City, this Sunday (Feb. 15) with show time set for 12:45-1:45 p.m...
Well, gang, that's about it for this week...
I'm outa here!


CONTINUE ON TO...:
>It's The Norm Article Archives
>Las Vegas News - "Heard Around Town"
>Las Vegas Leisure Guide<