This Valentine's weekend, the husband and wife team, Lisa Smith (Shades of Sinatra and vocal trio Dangerous Curves) and Ron Smith, present their popular show "Love is a Many COMPLICATED Thing - From Dating to Mating & Beyond," a musical journey celebrating relationships! On Friday, Feb. 10, they will be at Freedom Hall, Sun City Anthem, 2460Hampton Rd, Henderson, at 7 p.m., with tickets priced at $15.00. Sunday, February 12 at 3:00p.m. they move into the Starbright Theatre in Sun City Summerlin, where tickets are now on sale for $15 (only $12 for Sun City residents) at Mountain Shadows, Desert Vista, and Pinnacle Community Centers in Sun City Summerlin.

Do you remember your first puppy love or dreaming of finding that special person? Do you remember the game of dating, including the highs and the lows, the hits and the misses? Do you remember finally finding that certain person you wanted to spend the rest of your life with, making the commitment, and discovering what it's like to live with the same person through the years, including the joy and love that can transcend all time?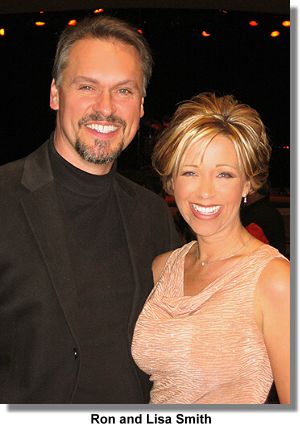 Well, gang, the dynamic duo will be performing some of the greatest love and relationship songs from the past 50 years. Ron and Lisa will make you laugh and they'll make you cry. They'll help you remember why you fell in love in the first place. Together, Lisa & Ron have written and performed numerous original shows: Back To Broadway; Side by Side: the Music of Steve & Eydie; Through the Decades: A Holiday Music Revue; Slow Boat To China: the Music of Frank Loesser, from Tin Pan Alley to Broadway, and many more. The Smiths are frequent guest artists at the Suncoast Hotel & Casino "Hit Parade" Show, "Toast of the Town" Variety Show at Sam's Town.
THIS AND THAT QUICKLY:
Veteran performer, Rick Michel, has been touring nationally with his popular show, "Drinkin'-Singin'-Swingin,'" a salute to Frank Sinatra, Sammy Davis, Jr., and Dean Martin. Michels' Rat Pack-themed production starring Michel as Dean Martin, Peter Pavone as Sinatra, and Bryan Clark as Sammy Davis, Jr., will return to the Rampart Casino and Resort at Summerlin, in Addison's Lounge Feb. 17-19. Shows are at 8:00 p.m., Friday and Saturday, and 4 p.m. on Sunday. Admission is $15 at the cage or $20 at the door.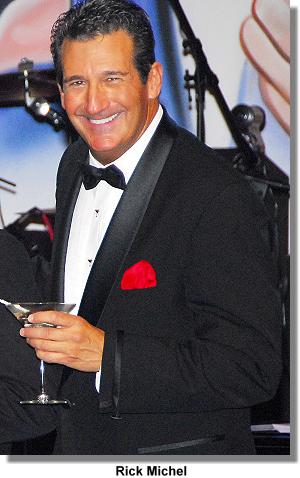 TOP OF NEXT COLUMN
This high-energy, original show makes audiences feel like they are actually experiencing the magical spontaneity, that Sinatra, Davis, and Martin, brought to the stage whenever they appeared together. Just like the three legendary icons, Michel, Pavone and Clark, each have solo careers, and when they appear as a threesome, they seem to light up the stage in the same manner, with a swaggering talent, song, dance and comedy.
Pavone's theatre credits include "Barefoot in the Park" at The Avo Playhouse, Starlight Theatres' production of "The Pajama Game," major roles in the dinner theater production of "Joey and Maria's Italian Wedding," and much more. One of Clark's specialties as a vocalist is as a singing impressionist. He engages audiences with his dynamic vocal range, as well as a few smooth dance moves, saluting some of his favorite legendary performers: Sinatra, Tony Bennett, Nat King Cole, Tom Jones, Ray Charles, Elvis and many more.
---
Veteran NASCAR driver, Brendan Gaughan, will compete in four races on the 2012 NASCAR Sprint Cup Series schedule, driving Richard Childress Racing's No. 33 South Point Hotel & Casino Chevrolet Impala, in addition to his previously announced 18-race NASCAR Nationwide and NASCAR Camping World Truck Series schedule.
Gaughan, 36, competed full time in the Sprint Cup Series during the 2004 season, finishing 28th in the driver championship point standings. The 2002 Camping World Truck Series Rookie of the Year competed full time in the Nationwide Series in 2009 and 2010. He finished ninth in the 2009 driver championship point standings, and 11th in 2010. Gaughan was also part of the five-driver lineup that won the GT3 division of the 2011 Rolex 24 Hours of Daytona sports car race at Daytona International Speedway.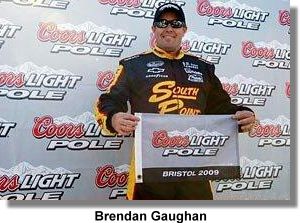 "The opportunity to run four races for Richard Childress in the Sprint Cup Series is truly amazing," Gaughan said. "RCR has top-notch equipment and teamed me with a winning crew chief in Gil Martin. Everyone deserves a second chance and I am ecstatic that my second chance in the Sprint Cup Series is in the No. 33 Chevrolet with RCR."

The Las Vegas native's four-race Sprint Cup Series schedule will kick-off at Phoenix (Ariz.) International Raceway in March, followed by a doubleheader weekend where Gaughan will pilot the No. 33 South Point Chevrolet in both the Nationwide Sam's Town 300 and Sprint Cup Series Kobalt Tools 400 events at his home track of Las Vegas Motor Speedway. RCR's No. 33 team finished 13th in final 2011 owner point standings on the power of one win, four top-five and 16 top-10 finishes.

Well, gang, that's about it for this week. Have a great weekend, and be with a loved one on Valentine's Day. Of course I shall be spending my natal day with my family. I'm outa here!


CONTINUE ON TO...:


>It's The Norm Article Archives
>Las Vegas News - "Heard Around Town"
>Las Vegas Leisure Guide<