Went to the Wyrick theatre at Planet Hollywood the other evening to see a group of guys I had never heard of. After sitting and watching them perform, I went away scratching my head and wondering why "Face" was not among the top 10 singing groups in the country.
The six guys who primarily, I believe, work around Boulder, Colorado, create their own sounds using the full range of their voices to produce fantastic music. The sounds you hear runs the entire gamut of music: vocal percussion, rock, pop, funk and upbeat jazz. No other instrumentation or special effects are used.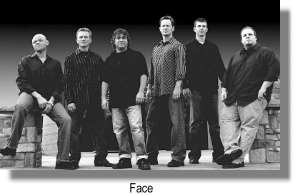 The group is comprised of: Jayson Throckmorton, Forest Kelly, Mark Megibow, Ben Lunstad, Stephen Ross and Ryan Driver. Each man delivers their own specialty during solos, while the others lend their voices to create background and support. What is also unusual about "Face," is that they are constantly on the move, changing positions like a NASCAR cup car does during the Daytona 500. It's very interesting and adds much to the performance. The group recently competed in the National Harmony Sweepstakes, reaching the finals held in San Francisco, where they gained a ton of respect and runner up honors.
All I can say, gang, is look for "Face" to go to the top of the heap of singing groups. They are certain to be back here to our little village soon-they've earned it!

What can one say about Bob Anderson, that hasn't already been said a thousand times? He is considered to be one of the best singing impressionists in the business today. Well, gang, Anderson is making one of his rare Las Vegas appearances at the Cannery Hotel/Casino in North Las Vegas, this coming Friday and Saturday (Feb. 13-14), where he will also bring a few hundred of his friends along to help entertain the audiences inside The Club.
It is one thing to be called "The Best" by entertainment critics, but it's the ultimate to be called "The Best" by your peers. Such, however, is the case for this personable entertainer. None other than "People Magazine," called Bob "The best singing impressionist in America." Now that's high praise indeed, and I also agree.
Showtimes for the Bob Anderson Show, inside The Club at the Cannery, will be at 8 p.m. both nights, with tickets priced at $10.00 at the door. For more information call (702) 507-5757.
THIS AND THAT QUICKLY
Bill Fayne and Teddy Davey, two of the Las Vegas Tenors will be doing something special Monday evening (Feb. 9) at the Mezza Lounge and Grill, 9460 W. Tropicana Ave (West of Fort Apache), beginning at 6 p.m and running until at least 9:30. This should be a fun evening for the guys who, in this writer's humble opinion, are two the neatest guys in a tough business. And, what makes this also very interesting is that you never know who might show up and do a number or two. Oh yeah, Fayne just became a father...
Just a reminder that "Mosaic," a super fine vocal group, who has opened for some of the biggest stars in the galaxy, will be at the Hilton Hotel, Feb. 21 for a one-nighter beginning at 8 p.m...
MarQue will present her very special musical journey (a lifelong experience of a continuing journey), which will include every form of music, and tell a little bit about her experience with the Rockettes, Marvelettes and as a gospel singer. This special performance will be held Sunday (Feb. 8) at the Lake Sahara Yacht Club, 2920 Lake East Drive, from 3:00 to 5:00 p.m. Seating is limited so I would suggest you call for reservations at 255-0595. A donation of $15.00 is suggested...
Sharon McNight, who wowed them the last time she performed at the Starbright Theatre in Summerlin, returns this Saturday (Valentine's night) with a show dedicated to the great female singers of the past. For information call (702) 240-1301...
Our friend, and one heck of an entertainer, Gordie Brown, opened Thursday evening at the Golden Nugget, downtown. Brown is coming off a fantastic tour as the opening act for Celine Dion and will be presenting a lot of new material in the self-named theatre, beginning at 7:30 p.m. Gordie will be presenting his show Tuesday through Saturday with tickets ranging from $39.95 to VIP tickets at $99.95 plus tax, etc...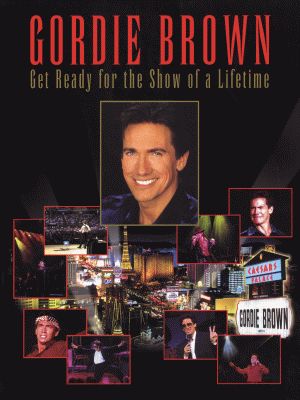 Michael Gagle, who has called Las Vegas his home for a number of years, appears to be among those invited to compete on America's Got Talent as a singer. Keep watching for this outstanding and talented performer. Good luck Michael...
Well, gang, that's about it for yet another week... I'm outa here!


CONTINUE ON TO...:
>It's The Norm Article Archives
>Las Vegas News - "Heard Around Town"
>Las Vegas Leisure Guide<