If you weren't at the Bootlegger Bistro last Sunday night, then shame on you! Of course, you may have been one of the 150 that had to be turned away, and that is a shame. Lorraine Hunt, owner of the Bootlegger, made a wise choice when she asked, Ms. Kelly Clinton, to assist her with lining up weekend entertainment for the Bistro.
Sunday was the "whipped cream on top of a lovely cake." It was one of the finest evenings of great entertainment this writer has had the privilege to see and hear in a long, long time. There are times when perfection is impossible to obtain. Well, gang, Sunday was as close to perfection as you can get.

Ms. Clinton had booked one of the Las Vegas Tenors to do her "Celebrity Spotlight" at the Bistro last Sunday. Teddy Davey, he's the short guy of the three, asked Kelly if he could do a salute to composer Stephen Sondheim, and invite a few friends to join him. "The night's yours, Teddy," she replied. And, with that, Davey put the word out to his many friends, and before you could say, "lickety-split," he had more than 21 singers signed up to perform one song each from the hundreds of Sondheim classics.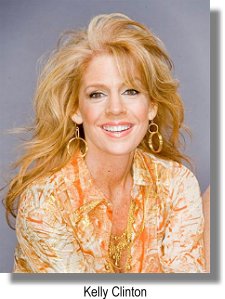 Davey opened the special evening with new words to "Comedy Tonight," which, of course, set the mood for the entire evening. This writer, and my best friend, Nancy Barr, along with more than 200 others (it was honestly a crowded standing room only Bistro) knew this was truly going to be a special evening.
The first to follow the host was, Rebecca Kaufman, who selected "Broadway Baby" as her contribution to the evening. Chris Coyne, the singing emcee for the "Folies Bergere" at the Tropicana Hotel, followed with a dynamic, "Everybody Says Don't."
Ms. Gayle Steele, who has performed with the Las Vegas Tenors and her brother, Clint Holmes, performed a marvelous "Send in the Clowns," which was followed by, George DeMott and Cody S. Gay, singing "Agony." Doug Baker, a professor of Theatre at the College of Southern Nevada, sang a great "Anyone Can Whistle." Gloria Marinacci Allen, who has performed with some of the finest Opera Companies in the world, did a beautiful rendition of, "One More Kiss."
Domenick Allen, former lead singer with Foreigner, who now calls Las Vegas his home, joined his wife, Leigh Zimmerman, a veteran Broadway, film and television actress, who recently starred in "The Producers" at the Paris Las Vegas Hotel, to sing a beautiful "The Little Things You Do Together." The proud papa and momma then introduced nine-year old Cayleigh Capaldi, who wowed the audience with, "Children Will Listen." This little tyke, who also sang in the Clint Holmes Christmas Show, is not only talented (she has the right genes, that's for sure), but cute as well. She has a wonderful future ahead of her.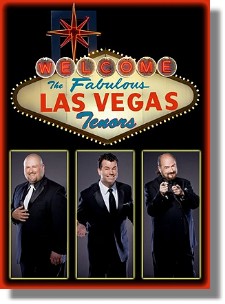 Next in the lineup of talented entertainers was vocal coach, Kevin Sherrell, who performed "Not While I'm Around." Mollie T. was next with "The Boy From..." who was then followed by Bobby Black (one of the Las Vegas Tenors) who sang a great "Johanna." Lorena P and Kristy Barnes teamed up to sing "Getting Married Today," with Vita Corimbi next performing "The Ladies Who Lunch." The Sweet City Dolls, comprised of Robin Vinvent, Connie Murray and Natalie Carson, were terrific singing, "You Could Drive a Person Crazy."
Bill Fayne, founder of the Las Vegas Tenors, selected a song from the Follies, "Losing My Mind," with the host, Teddy, coming to the stage to perform "Not a Day Goes By." It was now Ms. Clinton's turn to wow the audience with a fabulous rendition of "Sooner or Later," who then introduced her husband, Clint Holmes, to close the show with "Being Alive."
With some 21 singers, singing in various keys, it took great musicians to accompany them, and Davey got the best: Angela Chan on piano, Bob Sachs on bass and Davy Nathan on keys.
Ms. Hunt, and her husband, Dennis Bono, said it all following the 90 minute show, "If you give them great music and wonderful singers, the people will come out and support you."
Asked when "Celebrity Spotlight," produced by Ms. Clinton, will do another special spotlighting a single composer, Clinton smiled and said, "Real soon!"
Well, gang, that's it for this week... I'm outa here!



CONTINUE ON TO...:
>It's The Norm Article Archives
>Las Vegas News - "Heard Around Town"
>Las Vegas Leisure Guide<