If you enjoy such songs as, "Send in the Clowns" or "Comedy Tonight," then you'll enjoy what is happening this Sunday at the Bootlegger Bistro, 7700 S. Las Vegas Blvd.
Kelly Clinton's "Celebrity Spotlight" will take command of the stage beginning at 8:30 p.m. with a show dedicated to a man and his music, Stephen Sondheim. The above mentioned songs are just two of more than 25 that have been chosen by various entertainers to sing this Sunday. As of this writing, 21 entertainers have committed to sing at least one song, some will even do a duet or two. The Las Vegas Tenors are sure to sing at least one as a team, plus at least one single.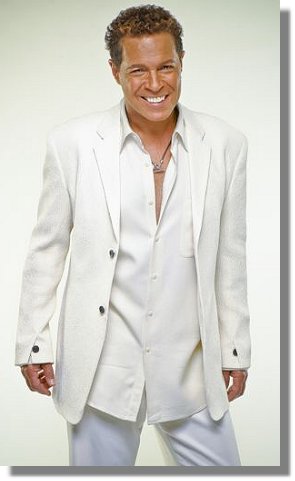 Others scheduled to appear include: Clinton, Clint Holmes, Bill Fayne, Leigh Zimmerman, Domenick Allen, Cayleigh Capaldi, Teddy Davey, Gloria Allen, Bobby Black, Gayle Steele, Chris Coyne, George DeMott, Lorena Provencio, Kevin Sherrel, Cody Gay, Molly Tennant, Vita Corimbi, Rebecca Kaufman, Doug Baker, Kristy Barnes and the Swing City Dolls.





Some background may be in order here for those not familiar with the music composed by the seven-time Tony Award winner. Sondheim, who was born on March 22, 1930, has not only won Tony's, but was awarded the 1990 Academy Award for Best Song, "Sooner or Later (I Always Get My Man)," from Dick Tracy. In 1985, Sondheim won the Pulitzer Prize for Drama with the Broadway musical, "Sunday in the Park With George." He has been honored with two Lifetime Achievement Awards (Kennedy Center Honors and a special Tony).

So, there you have it. This is a very special night indeed and you can bet yours truly will be there to hear the first and last note. I would strongly suggest reservations. Call the Bootlegger Bistro at 736-4939.
---
Bob Anderson will be performing shows on Friday and Saturday, Feb. 13-14, inside The Club at The Cannery in North Las Vegas. Anderson, who made his home in Las Vegas for a number of years and headlined in the top showrooms on the Las Vegas Strip, as well as top venues throughout the world, moved to Branson, Mo., about six years ago. Bob is one of a handful of nightclub entertainers left in show business today. His show is a tribute to the composers, arrangers, musicians and singers of "The Golden Years of Vegas." Showtime has been set for 8 p.m. with tickets, at the door, only $10...
A while back, the new Eastside Cannery, 5255 Boulder Highway, had a Media/VIP night to introduce its nightclub, "One Six." The name came about because it's located on the 16th floor of the still new hotel/casino. The club is truly open with a 300-degree view of the entire valley. The interior is rich in colors, with comfortable seating that includes benches, pillow boxes, table seating and a balcony that wraps around three sides of the building, with glass walls and gas heaters for protection against the wind.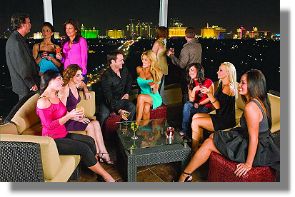 One Six has priced everything within reach of the average industrial worker (you won't find any $15 martinis or $8 beers here). It also takes great pride in a tapas menu with an assortment of entrees that includes sliders, fish tacos, coconut shrimp skewers and more, all priced at $9. Everything on the dessert menu is $8. Now this writer has a place he can finally afford!
One Six, at the present time, is only open on Fridays and Saturdays from 5 p.m. until around 3 a.m. when the last guest leaves. Between 5 and 8 p.m. it is happy hour with half-off martinis. It also has rooms for private parties.
THIS AND THAT QUICKLY
It's official, gang, all 52 Miss America, contestants showed up last Sunday, and actually competed on the 1/4-mile, indoor kart track at Pole Position Raceway.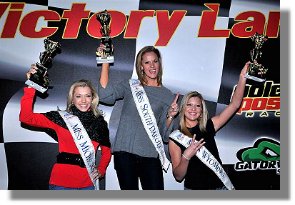 The fastest of the 52 was, Miss South Dakota (31.27) Alexandra Hoffman, quickly pursued by Miss Michigan and Miss Wyoming. "It was awesome," Hoffman was quoted as saying...

The six-man a cappella group, Mosaic, will do a one-show concert in the Hilton Hotel Theatre on Saturday, Feb. 21 at 8 p.m. Tickets range from $29 to $59...

The Killers, who are in a legal battle with their former manager, will be at the new "Joint" inside the Hard Rock Hotel/Casino, Friday, April 17th...

The National Anthem for the NASCAR Nationwide Sam's Town 300 race, Feb. 28th, at the Las Vegas Motor Speedway (LVMS), will be sung by the winner of a contest to be held in conjunction with KVVU-TV (Fox affiliate channel 5 locally). The first audition will be held at Sam's Town beginning at 10 a.m. on Jan. 24th, with the top 25 advancing to the next round on Feb. 7th. The final five will then be aired on TV-5, with the winner being chosen by viewer votes and a panel of judges. For more information, contact Jeff Motley at LVMS or Janah Esquivel at KVVU...

Well, gang, that's about it for this week... I'm outa here!



CONTINUE ON TO...:
>It's The Norm Article Archives
>Las Vegas News - "Heard Around Town"
>Las Vegas Leisure Guide<