The F.I.O.R.E. Club is comprised of local citizens of our great village, who gather once a month to do absolutely nothing, but tell jokes and bigger stories than the guy sitting next to them. At Thursday's get-together, they actually did something. They honored one of their own with the, "Wilted Flower Award," bestowed upon a paying member (dues is $1.00 and membership is $20), Jim Marsh. And, let me say, right here and now, it's about time this generous, non-publicity seeking individual was honored, not only by this organization, but by the city, county and state for what he has done to help individuals in need, and bring honor to Nevada.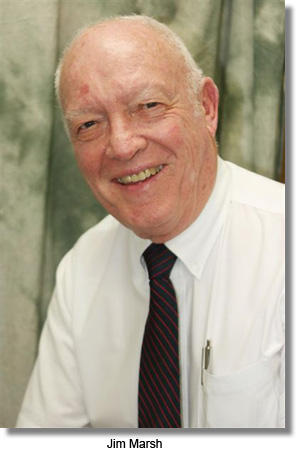 You don't hear many good things about car salesmen in general (and that's who Marsh is, a car salesmen). But, like a friend of mine often did: He would hear of someone he didn't even know, that needed an operation or was on the back of his heels, and he would jump forward and silently pay whatever it cost to help—that man was Frank Sinatra. I have mentioned this previously, and I still think it would be a wonderful thing, if the city, county or State of Nevada would create an award to be given to a noble citizen for helping people in need (stipulating with no publicity), and call it the Frank Sinatra Award.
Anyhow, about 100 of us Presidents (every member is a President, that's how important membership is) turned out to honor Jim. Peter Anthony got in a few good jabs at the man being honored (It was like a roast), then it was Cork Proctor's turn to jam and jive with his sense of humor (both comedians did great). The food was excellent, as always. Nelson Sardelli, the founding President, called for Marsh to step forward and accept a beautiful plaque. And, as is his custom, he thanked everyone with very few words, and sat down to await more fun. The final entertainer, who in this writer's opinion is one of the great talents of our village, Babe Pier, did some of his remarkable impressions.
If you have nothing to do the second Thursday of each month, and want to become a member of a fun organization, knowing that you will not have to ever do anything but attend, pay for your lunch, eat, laugh and leave, then stop by the Italian American Club on East Sahara at around 11:30 a.m. You should RSVP to Babyue@aol.com, so we will have enough food.

Attended the 25th Reunion of the "Playboy's Girls of Rock'n Roll" at the Bootlegger last Sunday, with my good friend Cork Proctor. More than 160 people were jammed into the new convention (small) area of the famous Italian Bistro, for this very special party. And it was a party, gang, believe me. I saw faces there that I hadn't seen in at least 20 years. I met some people that I should've known, but never met previously, and I saw some wonderful and talented people perform. I can't name them all because there were some 60 plus actual cast members attending the red carpet affair. And, of those, about 20 actually performed a song or two. The producers of the show that played at the Maxim Hotel (now the Westin), Dennis Levinson and Donny Moore, were there to remember those great days.

Michelle Rohl and Robyn Lewis-St. Romain came up with the idea about six months ago and honestly expected about 75 people to actually show up. "The turnout was a total surprise to Robyn and me," Rohl said. "It actually overwhelmed us, to such an extent, that seating became a problem, and they ran out of our food selections."

Robyn took on the chore of getting former cast members to agree to participate, sing a song or dance, and then to place them on the list. Each member was also introduced with the years they were in the show. Michelle was responsible for making arrangements for the venue and everything else except talent. Both girls worked their respective butts off and it showed in the final product. Both are hard at work right now already planning for the next one.

THIS AND THAT QUICKLY:

Las Vegas' most prolific show producer, David Saxe, is adding two new stage productions to his entertainment roster. Aussie Improv ComedyExplosion and Piano! Las Vegas, both open at V Theater inside Miracle Mile Shops at Planet Hollywood Resort & Casino January 31, 2011.
Piano! Las Vegasfeatures the most captivating solo piano artist in the world – Ryan Ahern. Known as the "American King of Piano," Ahern mesmerizes audiences with his remarkable razor-sharp hand speed and breath-taking musical arrangements. The show also features a live orchestra. Piano! Las Vegas takes the stage at 2:30 pm daily (dark Fridays). Ticket prices start at $29.99. Kids 12 and under can see the show for just $12.99.
Australia's funniest improv comedy show is also coming to V Theater starting January 31st. Critics callAussie Improv Comedy Explosion "off-the-cuff comedy at its best!" There are no scripts, no canned jokes. These hilarious performers use volunteers from the audience and create the comedy as they go. It's 100% improvised and no two shows are alike. Aussie Improv Comedy Explosion runs 4pm daily (dark Wednesdays). Ticket prices start at $39.99.
For more information and to watch video clips from the shows, go to www.vtheater.com.

The Cosmopolitan on the Las Vegas Strip announced that ticket sales for the March 12th appearance by "The Strokes," will go on sale Saturday, Jan. 15, at 10 a.m. PST. The group will play inside the new state-of-the-art entertainment center, The Chelsea. Ticket prices start at $49.50 plus tax and fees.

Well gang that's about it for this week. I'm outa here!


CONTINUE ON TO...:
>It's The Norm Article Archives
>Las Vegas News - "Heard Around Town"
>Las Vegas Leisure Guide<