The Forum Shops - New Expansion
NEW: Show pictures at end!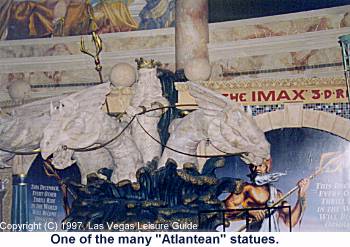 After breaking ground a mere 13 months ago, the Forum Shops at Caesars Palace will have their Grand Opening on Labor Day Weekend, August 29-31 for the new addition which will double the size of the existing mall. The 283,000 square ft addition will include only 37 new stores and 2 restaurants (as compared to the current 250,000 square feet which includes 72 stores). Some features will be a 280 ft high Great Roman Hall and an Interactive Atlantis Attraction with animitronic figures, to present the history and destruction of the lost continent of Atlantis", in the central hall including a 50,000 gallon salt-water horseshoe-shaped aquarium which will display 600 colorful tropical fish from the Philippines.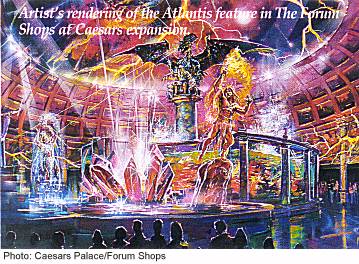 Some stores which will be added include Fendi, Niketown, Lacoste, Lalique, A/X Armani Exchange, DKNY, Banana Republic, The Cheesecake Factory, Hugo Boss, The Caviarteria, an IMAX theater, a Virgin Records MEGA-Store and the Largest THREE story FAO Schwarz in the world, including animated window displays and a 25 foot wooden Trojan horse that snorts steam!. One of the two new restaurants will be a Wolfgang Puck's Chinois Asian Cafe.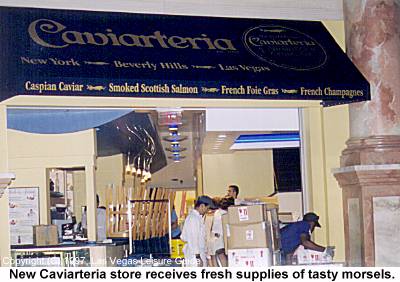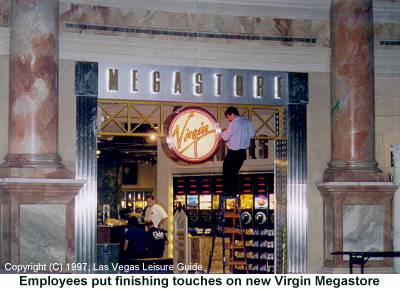 There will be an invitation only VIP opening the night of August 28 which will feature pop singing star Tony Bennett. The grand opening for the public will begin Friday at 6pm with a parade featuring the USC Marching Band, an elephant, camels, surrealitic stilted acrobats and numerous roman characters from Caesars Palace, leading from the Las Vegas strip to the Forum Shops. A ribbon cutting at 6:30pm featuring Nevada Senator Harry Reid and officials from Caesars and the Forum Shops.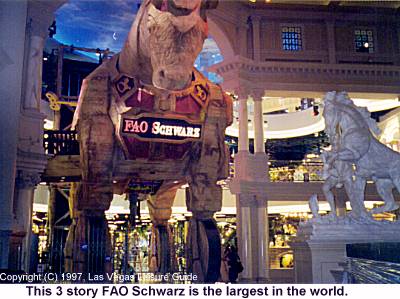 Shortly after the main ribbon cutting will be ribbon cuttings at the World's Largest FAO Schwarz store and the Virgin Megastore. We've been told you definitely WON'T want to miss the Virgin Store ribbon cutting ceremony! Chairman Richard Branson will be there himself to cut the ribbon, with a few surprises! This will be followed later that evening by Vanessa Williams and Tony Bennett singing at the Virgin store and autographing their new albums.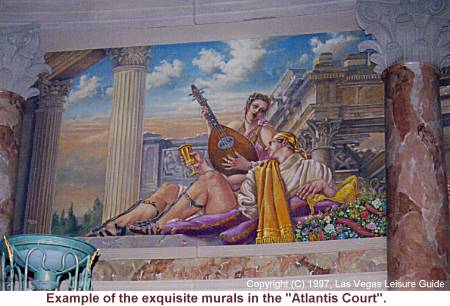 The first official public showing of the New Atlantis Animatronic feature will be at 7:15pm Friday night. There will be a "dessert bacchanal" open to the public Saturday and Sunday night (Aug 30-31) from 9pm-10pm featuring samples of desserts from the Forum Shops and Caesars Palace restaurants.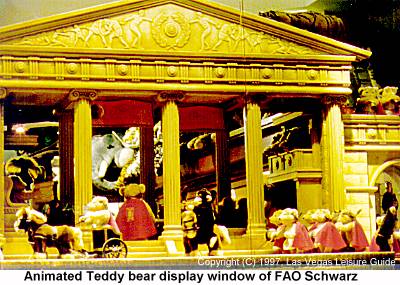 Some Preview Shots from OPENING night!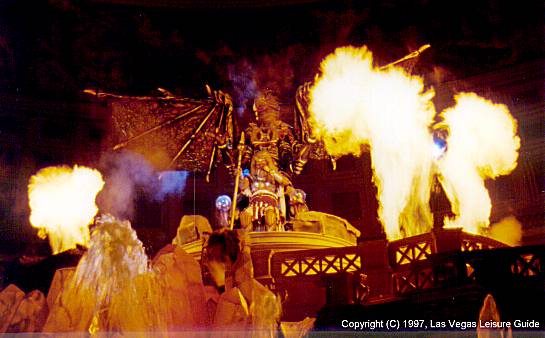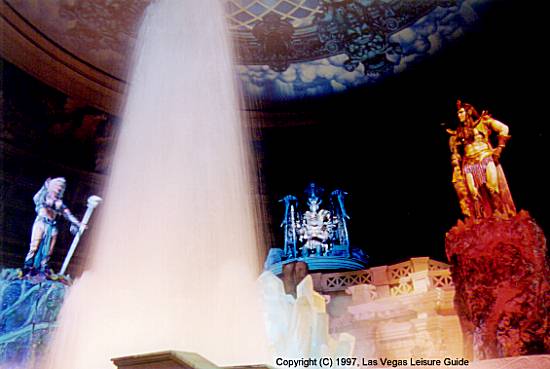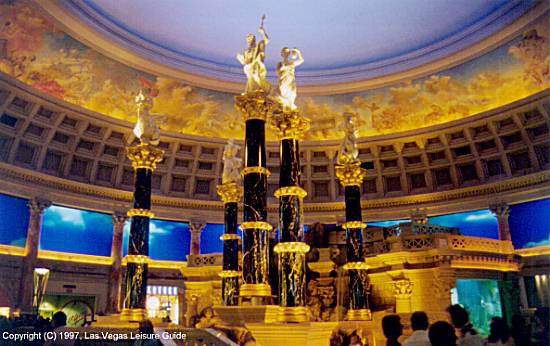 We'll be keeping you up to date from the inside with pictures and more news starting with the first pictures inside, Thursday afternoon throughout the whole weekend.
---
If your Las Vegas hotel, casino, restaurant or establishment has new major construction, public activities (sorry, slot tournaments and bingo night don't count) or other interesting tidbits to offer, send them to us on company letterhead and if we think LVLG readers will be amazed, astounded, or even slightly interested we'll publish it. Be sure to send LOTS of pictures and permission to display them! We love pictures!
---
Created by PCAP; © Copyright 1997
Last Updated: August 27, 1997