Las Vegas Shows
Concerts
Events
This show will knock you off your seat. Watch incredible look-a-likes and sound-a-likes in this awesome stage production which has earned its reputation as the best impersonator show in Las Vegas!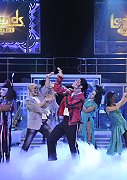 Legends In Concert has been a Las Vegas staple for 30 years. The show features live re-creations of superstars of yesterday and today backed by a live, on-stage orchestra and dancers. The show's current performers include re-creations of such stars as Elvis, Michael Jackson, Britney, Celine, Lady Gaga and more.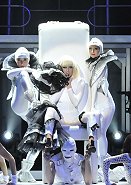 These gifted and talented stars of the Strip put on a show which makes the biggest fans wonder if they are the real mccoy. The cast changes frequently to keep audiences entranced with the hottest new impersonators of today's and yesterday's top entertainers! You never know who you will see, from unstoppable Michael Jackson to the dreamy Britney Spears, you'll see why this show is the critic's choice for great entertainment. You may check out the high energy of Lady Gaga.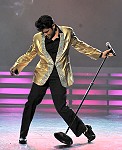 Swoon when Elvis gyrates on stage. Or rock with Whitney Houston. This is an evening of fun and music for everyone.

And let's not forget about the Las Vegas legend himself, Elvis. He swings his hips, sings out your favorite songs and gets the audience excited just like the original years ago.

This is a show the whole family can enjoy! Get your ticket now for an evening packed with the best names in show business!