Las Vegas Shows
Concerts
Headliners
Events
From sleight-of-hand tricks to grand illusions, suspending disbelief is Lance Burton's forte.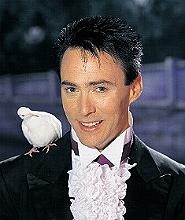 The world champion magician, who headlines at the Monte Carlo Resort and Casino, immerses audiences in his world - a world where gloves turn to doves and burning candles appear in his hands.

Originally from Louisville, Kentucky, his dream came true when the $27 million Lance Burton Theatre opened. He was first noticed in his mid-teens by a magic fraternity and soon he began taking home "Best Junior Magician" awards. Just three months after turning 20, he became the first person to win magic's most coveted "Gold Medal Award for Excellence" from the International Brotherhood of Magicians. The following year, Burton was the recipient of magic's highest accolade when he won the Grand Prix at the Federation International Society de Magic (F.I.S.M.) in Lausanne, Switzerland making him a "World Champion Magician." He was the youngest person and the first American to win. Even his sort stint on national television gained him recognition when Johnny Carson called Lance's performance as the "Best 12 minutes in magic."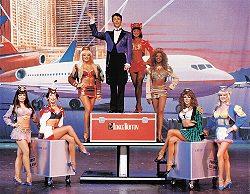 In 1981, established professional magicians welcomed him into their exclusive circle, the famed Magic Castle. Bill and Milt Larson featured Lance in their annual "It's Magic" show and also arranged for him to be introduced to TV via Johnny Carson on "The Tonight Show." That TV appearance changed magic history. A story in The Robb Report entitled "Vegas by the Book" says, "Lance Burton's show at the Monte Carlo offers a compelling mix of glamour, danger and old-fashioned mystery. His show is astonishing, even without white tigers. (Burton uses ducks instead.)"

Nationally recognized as one of the world's greatest prestidigitators. U.S. News & World Report recently called Burton "Magic's hottest new star."