Over the past ten years a new Christmas tradition has emerged alongside the "Nutcracker" and network holiday specials. Since 1992, The Colors of Christmas tour has brought together, on one stage, a host of beloved award-winning artists, performing songs of the season as well as their own familiar hits, accompanied by a full orchestra and gospel choir. The tour itself has become a hit with audiences nationwide, growing more popular with each passing year. The holiday special returns to the Riviera Hotel and Casino on Tuesday, December 11, at 8 pm. Another sell-out crowd is expected.
"The Colors of Christmas" creator and producer Stig Edgren is pleased to announce the artists participating in this year's tour: Michael McDonald, Peabo Bryson, Sheena Easton and Oleta Adams. The variety of material and considerable talents of the singers provide a wonderful performance and holiday atmosphere. Combined with the sumptuous sounds of a full orchestra and soulful voices of a gospel choir - it makes for an evening of unforgettable music.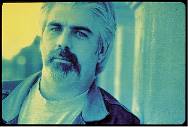 Michael McDonald was part of the first "Colors of Christmas" performance benefiting UNICEF's relief efforts in Somalia in 1992. With one of the most recognizable voices in music today, five-time Grammy Award winner Michael McDonald has always exhibited an uncanny knack for creating and performing on some of the most influential records of our time. From his hit-making days with the Doobie Brothers ("What a Fool Believes," "Minute by Minute," "Takin' It to the Streets") to his acclaimed solo recordings "On My Own," "Sweet Freedom," "I Keep Forgettin") to his guest performances on recordings with Quincy Jones (USA for Africa), Steely Dan, Patti La Belle, Kenny Loggins, Ambrosia, James Ingram, Christopher Cross, Toto and countless others.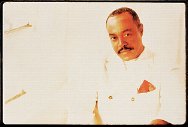 In his tenth appearance in The Colors of Christmas, Peabo Bryson's appeal has grown stronger in each passing year. Enjoying an unprecedented, across-the-board level of international success, Peabo has the distinction of being the first artist in music history to have separate records topping four different charts: "A Whole New World (Aladdin's Theme)" a duet with Regina Belle that won an Oscar as "Best Song" in 1992 and earned Peabo a Grammy Award for "Best Pop Vocal by a Duo or Group" topped both the Pop and Adult Contemporary charts. Sheena Easton whose career has spanned the last 21 years. She has received two Grammy's and was the first artist to have top five records on the Billboard charts. Her recording career has included Gold and Platinum albums in the United States. In addition to her recording success, Sheena is a top concert attraction around the world, having performed in the U.S., United Kingdom, Canada, Hong Kong, Bangkok, Singapore and Taipei. On Broadway Sheena starred as Aldonza Dulcinea in "Man of La Mancha" opposite the late Raul Julia's "Don Quixote." Another Broadway appearance included playing the part of Rizzo in the hit musical "Grease". Most recently Sheena has just finished co-starring with David Cassidy in `Copa Cabana' in Las Vegas.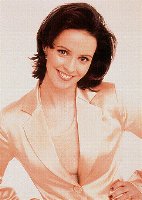 Since the runaway success of her 1990 debut album "Circle of One" and the impassioned hit single "Get Here" - Oleta Adams has inspired a growing legion of fans in the U.S and Europe with journeys of the heart, songs that draw deeply from her roots in gospel while crossing effortlessly into the realms of soul, R&B, urban and popular music. Her second album "Evolution" was received with exuberant kudos and sent Oleta on the road with soul master Luther Vandross.
Tickets are $50 each plus taxes and fees. Each ticket is for reserved, assigned seating. VIP seating and a line pass are available. You may order your tickets over the phone with a credit card at (702) 794-9280, or get them in person at the Riviera Box Office.

CONTINUE ON TO...:
>Las Vegas Entertainment Today Home Page
>Article Archives
>LVLG "Heard Around Town"
>Las Vegas Leisure Guide