Could Bruce Springsteen's hit "Born in the U.S.A." sound right if it was performed by a singer born in Toronto, Canada? If the performer is Matt Ryan, not only would the song be perfect, but you would bet the guy on stage is truly "The Boss."
Matt Ryan joins the amazing cast of "Legends in Concert," the largest and original celebrity tribute spectacular, at the Imperial Palace, center-"Strip" Las Vegas, as the first to perform a "Tribute to Springsteen." Rockin' through a set of Springsteen's classics, such as "Fire," "Dancing In The Dark," "Born to Run" and "Hungry Heart," Ryan will no doubt have you singing and dancing in your seat.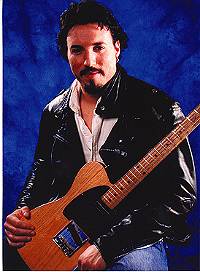 Raised in a musical family, Ryan took his head start, studied many different instruments, and later became a certified recording engineer. His background and talent as a songwriter led to his becoming the proud owner of a Recording/Production company. He has collaborated with numerous hit-recording artists and has studied percussion with Dave Clar of the "Rheostatics." He is a freelance drummer and has written and performed with such acts as "Bare Bones" and "Dark Walter."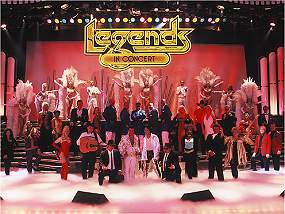 Never, throughout his younger years, would Ryan have imagined that today he would be performing center-"Strip" Las Vegas in one of the longest running production shows in the historical city. "Legends In Concert," based in the Imperial Theatre for 19 years, has always offered the audience the best look- and sound-alike performers, backed by a live on-stage orchestra, fabulous back-up singers and a hard-working dance troupe of talented stars in their own rights.
Matt Ryan will share the stage nightly with a cast of superstars that includes Cookie Watkins as the one and only Tina Turner; Brigitte Valdez as "Titanic" queen Celine Dion; TRIBUTE performing the smooth moves and grooves of The Temptations; Dan Meisner and Joe Messina as the wild and crazy Blues Brothers; and, of course, Graham Patrick as the "King of Rock and Roll" Elvis Presley.
The "Legends" take the stage twice nightly, 7:30 and 10:30 p.m., except Sundays, in the Imperial Theatre located on the third floor of the Imperial Palace Hotel & Casino, center-"Strip." Tickets are just $34.50 for adults, inclusive of tax, tip and two drinks. Children 12 and under are $19.50. Dinner and show packages are available. Reserve your tickets for the show your eyes and ears won't believe, "Legends In Concert," by calling (702) 794-3261 or toll-free (888) 777-7664. For more information, visit www.imperialpalace.com on the world-wide-web.

CONTINUE ON TO...:
>Las Vegas Entertainment Today Home Page
>Article Archives
>LVLG "Heard Around Town"
>Las Vegas Leisure Guide