Las Vegas Shows
Concerts
Headliners
Events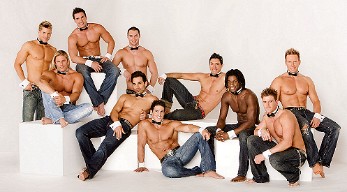 Ladies Night Out never looked better. A strip show never was so elegant. And a male revue never caught so much attention. Enjoy the Ultimate Girl's Night Out at the all-new Chippendales the Show at the new Chippendales Theater complete with a Sky Lounge, a Gossip Pit and the alluring night spot, Flirt Lounge right next door for getting together after the show. Spend a evening at Chippendales The Show and excite all your senses when handsome male performers take the stage right before your eyes.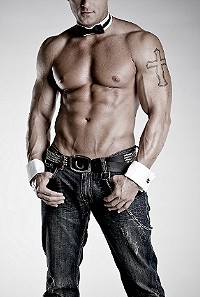 With seduction and temptation these gorgeous hunks will lure you into their captivating trance of entertainment.

When Chippendales' twelve attractive and physically perfect male dancers show their talents, they delight the audience with a series of disarmingly sexy yet very tasteful routines.

Designed exclusively for women, Chippendales The Show, combines a perfect blend of music, hot dance moves, and sensual theatrics providing a sensuous and fast-paced performance that meets every female fantasy. Tickets to Chippendales The Show is a perfect way to spend a bachelorette party or just a fun-filled night of desired fantasy.