ROCKHOUSE BAR RETURNS TO THE STRIP AT THE VENETIAN!

The Rockhouse, formerly located Strip-side in front of the Imperial Palace, which is now The Quad and an entrance to The LINQ, is set to open its new 9,000-square-foot location in The Grand Canal Shoppes at The Venetian in late January. The ultra-dive bar will have direct access from Las Vegas Boulevard and offer drinking games in the daytime, DJs at night, and a full menu of bar food with 83 flat-panel televisions lining every wall. The interior will be set up like an adult playroom, with tire swings for the bartenders and birdcages for dancing, as well as pool tables, beer pong tables and a mechanical bull.

The new Rockhouse will be open daily from 11 a.m. on weekdays and 10 a.m. on weekends and close late into the night.


Column Continues Below Advertisement



GOLDEN NUGGET UNVEILS NEW ROOMS IN RUSH TOWER

The Golden Nugget downtown opened the Rush Tower in late 2009, and this month the hotel has added 74 contemporary Gold Club rooms to the resort's newest hotel tower. These rooms are located on key-card access floors and offer additional amenities such as complimentary Internet and spa facility access.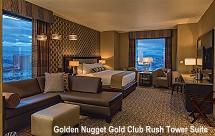 D GRILL OPENS AT THE D LAS VEGAS
The casual D Grill restaurant at the D Las Vegas downtown has opened inside the recently transformed downtown property. The D Grill serves an extensive menu of contemporary American classics and signature dishes 24 hours daily and is located in the space formerly occupied by Courtyard Grill on the second floor.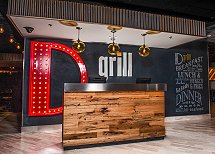 STRIP GUN CLUB OPENS
The Strip Gun Club, which is the first and only shooting range on the
Las Vegas Strip, located across from the Stratosphere in the parking lot of the Fun City Motel near Sahara Avenue, has opened. Shooting military-style weapons has grown in popularity especially with the international visitor. To accommodate this interest, the Strip Gun Club with seven lanes is the seventh gun range to open this year in southern Nevada. Packages are available where you can shoot a variety of guns starting at $149.99.
The shooting range combined an industrial exterior with a stylish interior. A tower made from a cargo container forms the club's entryway with a red crystal chandelier and textured walnut walls inside. The shooting range is visible through large windows with bulletproof glass while other windows look out onto a refurbished pool.
SCINTAS START M RESORT'S 2013 ENTERTAINMENT SERIES
The comedy musical group, The Scintas, will kick off the 2013 entertainment series in the M Pavilion at M Resort on Saturday, Jan. 26 at 7:30 pm. Tickets are $19.50 and $29.50. The Scintas variety show is the first among a list of monthly performances to take place at the M Resort's indoor 2,200-seat entertainment pavilion.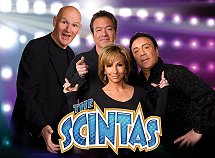 "Sinatra Forever" starring Rick Michel with his 24-piece orchestra will headline on Feb. 23. Michel has been called "the closest thing to Sinatra we have ever heard," by "Variety." Other acts include: The Four Tops on March 9; "Lights Out: A Tribute to Frankie Valli and The Four Seasons" with five decades of the group's music on April 27; and Engelbert Humperdinck on July 27.
ROSEANNE BARR RETURNS TO LAS VEGAS
Roseanne Barr, who starred in her own TV series for nine years and recently ran for president, will be performing her stand-up comedy at the Tropicana's Laugh Factory starting Jan. 14 through at least March 3.
As controversial, original, and funny as ever, Barr will unleash her observations on hypocrisy, class warfare, feminism, the cult of celebrity, as well as her musings on menopause, dieting, pharmaceuticals, her grandkids, and other humorous topics of everyday life.
BLUES ROCKER GREGG ALLMAN VISITS THE PALMS
Multi-instrumentalist blues rocker Gregg Allman will perform at the Pearl Concert Theater inside the Palms on Jan.12 at 8 p.m. Tickets start at $39.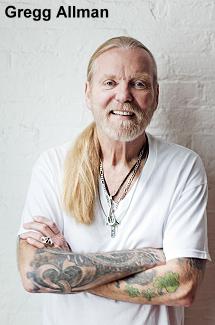 It's been more than three decades since Allman first made his greatest contribution to rock music as lead singer, organist and songwriter in the Rock and Roll Hall of Fame inducted Allman Brothers Band, which he helped create in 1969. The group hit it big in the 1970s, headlining sold-out concerts across the country. Just as their 1973 album "Brothers and Sisters" was climbing the charts, Allman emerged as a solo artist.
In 2011, Allman released "Low Country Blues" and a year later, he and his band mates of the Allman Brothers Band were honored with the special Lifetime Achievement Grammy Award.
'THE PHAT PACK' GOES DARK TEMPORARILY AT THE PLAZA
The newly opened "The Phat Pack" show at the Plaza downtown will be dark after their New Year's Day 5 and 7 p.m. performances while the showroom undergoes lighting and sound equipment renovations. Producers are hoping to reopen sometime around Jan. 22.
COMEDIAN MIKE EPPS HEADLINES AT THE PALMS
Funnyman Mike Epps will return to the Pearl Concert Theater inside the Palms on Jan.19 at 9 p.m. Tickets start at $44.
Known for his quick wit and ability to blend hip hop audiences with comedy, Epps hosted the BET Hip Hop Awards for the third time in 2012. In 2011, Epps starred in his own standup special "Mike Epps Presents," as well as the Sony Pictures film "Jumping the Broom."
Epps recently starred in the film "Sparkle" and is on a national comedy tour, "I'm Still Standing." In 2013, he will return to the big screen in "The Hangover Part III."
COMEDIAN STEVEN WRIGHT RETURNS TO THE ORLEANS
After two successful engagements in 2012, Academy Award®-winner and Grammy® Award nominee Steven Wright will return to The Orleans Showroom with 8 p.m. shows on Jan. 11 and 12. Tickets start from $34.95.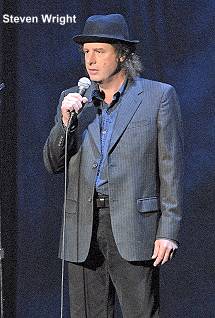 Wright's ironic, deadpan comedy and bizarre observations continue to earn him regular guest spots on the late-night talk show circuit with David Letterman, Jay Leno, Jimmy Kimmel and Craig Ferguson. Recently, Wright voiced the character Danny on an episode of the animated series, "Aqua Unit Patrol Squad 1" on Adult Swim.
60'S HITMAKER BOBBY RYDELL PERFORMS AT SUNCOAST
Bobby Rydell, who was a Baby Boom-era international teenage sensation with carefree chart-topping hits in the early 1960s, will headline at the Suncoast Showroom, Jan. 11- 13. Tickets start from $15.95.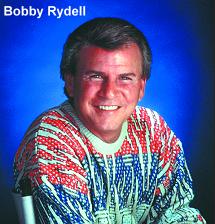 Robert Ridarelli, better known as Bobby Rydell, is considered an original American idol. After a teenage gig as drummer for Rocco and the Saints, where he played with trumpet player Frankie Avalon, Rydell launched his successful solo act in 1959. Rydell recorded 34 Top 40 hits, and is recognized by "Billboard" as one of the Top Five Artists of the early '60s. In 1963, Rydell was featured in the classic film "Bye Bye Birdie" as Ann-Margret's boyfriend, Hugo Peabody.
AARON LEWIS MAKES RETURN LAS VEGAS PERFORMANCES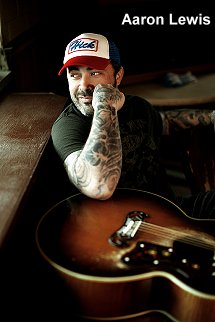 Aaron Lewis, whose new, full-length country album "The Road" was released last month, will return to Las Vegas and perform at 8 p.m. on Friday, Jan. 18 at the Chrome Showroom inside Santa Fe Station and at the Rocks Lounge inside the Red Rock Resort on Saturday, Jan. 19. Tickets start at $39.
TOP OF NEXT COLUMN
COMEDIAN DANIEL TOSH VISITS THE MIRAGE
As part of The Mirage's 2013 Aces of Comedy Series, Daniel Tosh will perform at the Terry Fator Theatre Jan. 11- 12 and Feb. 1- 2 at 10 p.m. Nominated for "Comedy Special of the Year" at the 2012 Comedy Awards, Tosh is currently one of the most requested headliners in the country and stars in Comedy Central's "TOSH.0" series. Tickets range from $65.99 to $95.99.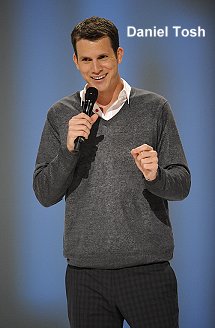 CELINE DION HOSTS BENEFIT SHOW FOR CYSTIC FIBROSIS
Celine Dion, Caesars Entertainment and AEG Live are teaming up to create a special one-night only event at The Colosseum at Caesars Palace, "Adding Tomorrows with Celine Dion," to benefit the Cystic Fibrosis Foundation on Sunday, Jan. 20. Dion lost her niece Karine to Cystic Fibrosis in 1993 and has been involved since 1982. Guests who purchase special VIP packages that include the exclusive dinner are invited to attend a pre-concert cocktail reception. Tickets range from $55 to $250 at Ticketmaster.com.
PUBLIC TELEVISION HOSTS 24TH 'SPLENDOR IN THE GLASS' EVENT
Southern Nevada Public Television will host its 24th Annual "Splendor in the Glass" Wine & Beer Tasting event with 60 wineries and breweries from 3 to 7 p.m. on Saturday, Feb. 9, at the LVH with Nathan Tannenbaum serving as Master of Ceremonies. There will be hot and cold hors d'oeuvres, a live wine auction, silent auction and music by the Las Vegas Academy Jazz Band. Tickets are $75 in advance online at VegasPBS.org/winetasting.
Hubert Keller, renowned celebrity chef and star of "Hubert Keller: Secrets of a Chef," a nationally-distributed program for public television, will make a guest appearance and demonstrate one of his signature recipes. Keller is the owner of Burger Bar at Mandalay Place and Fleur restaurant at Mandalay Bay. In addition, Chef Keller will donate 25 autographed copies of his latest book, "Souvenirs."
TIME TO REGISTER FOR SCALE THE STRAT FUNDRAISER
The fifth annual Scale the Strat, an extreme stair climb event and fundraiser for lung disease, will be held at the Stratosphere Tower, on Saturday, March 2. Participants will scale all 108 floors and 1,455 steps inside the Stratosphere Tower, the highest building west of the Mississippi River. In 2012, an unprecedented 400 people participated in this extreme climbing event and raised a record $130,000 for the American Lung Association in Nevada.
This year the competition will be streamlined into one day of climbing. The event is limited to the first 600 participants who are 18 years of age or older. Registration is $50. Climbers are also asked to make a minimum fundraising pledge of $150 to the American Lung Association. For information, visit www.ScaleTheStrat.com.
LAS VEGAS BLUES SOCIETY HOLDS BENEFIT FOR MUSICIAN
Longtime friends of Las Vegas resident professional musician Tracy "T-Bird" Smolnik are holding a musician's benefit on Saturday, Jan. 5 from 3 p.m. to 2 a.m. at the Sand Dollar Blues Lounge on Spring Mountain Road. T-bird was recently hospitalized when he suffered three strokes, and had no insurance. The Las Vegas Blues Society is hosting this benefit with 10 bands and 50 musicians volunteering their time. A $10 minimum donation will be requested at the door.
LAS VEGAS RESTAURANT WEEK DATES FOR 2013
The dates for Las Vegas Restaurant Weeks in 2013 are March 8-15 and Aug. 23-30. Diners visit any participating restaurant during the specified dates and enjoy a multi-course, prix fixe menu specially created for Las Vegas Restaurant Week with a fixed portion of the proceeds benefiting Three Square Food Bank. Starting in late February, visit www.helpoutdineoutlv.org for an updated list of restaurant participants.
'FIGHTERS ONLY WORLD MMA AWARDS' SET AT HARD ROCK
The fifth "Fighters Only World MMA Awards" ceremony will take place on Friday, Jan. 11 at The Joint at the Hard Rock and have outspoken Chael Sonnen, the soon-to-be three-time UFC world title challenger, returning as host along with CBS sports anchor Molly Qerim. "Fighters Only" is the world's leading mixed martial arts (MMA) magazine. Tickets start at just $25.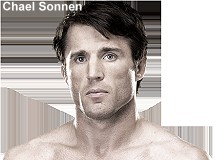 The "Fighters Only Awards," which is a black-tie event, gives fans the opportunity to cast their vote on which athletes, brands and industry professionals have made the greatest impact on the sport over the previous 12 months.
MAJOR LEAGUE SOCCER COMES TO SAM BOYD STADIUM
Major League Soccer's premier athletes will soon come to Las Vegas when the Las Vegas ProSoccer Challenge brings a preseason matchup between the Colorado Rapids and Chivas USA to Sam Boyd Stadium Friday, Feb. 15 at 7:30 p.m. Tickets start at $20.
The inaugural Las Vegas ProSoccer Challenge will be hosted by USA Sevens, LLC and the City of Las Vegas with the goal of growing the event into an annual occurrence. The event will coincide with the Las Vegas Mayor's Cup International Showcase, which provides youth teams the opportunity to play before college coaches and recruiters from around the country and adult teams the chance to compete in a world-class setting.
2013 ZELZAH SHRINE CIRCUS VISITS THE ORLEANS ARENA
International performers from more than 15 countries will be showcased in the 2013 Zelzah Shrine Circus when it visits the Orleans Arena for seven shows, Jan. 10-13. This year's theme is Broadway and will include an original score, new costumes and thrilling feats. General admission tickets are $14 for children 12 and under and $18 for adults.
The Zelzah Shrine Circus is a fundraising event for the Zelzah Shrine Temple of Las Vegas. Attendees are welcomed into all three rings of the circus for the pre-party one hour prior to show times to meet performers, ride the elephants and clown around.
'A SALUTE TO THE EAGLES' RETURNS TO THE SUNCOAST
Hotel California "A Salute to the Eagles" will reproduce the Grammy® Award-winning sounds of the legendary band at the Suncoast Showroom, Jan. 5 and 6. Tickets start from $15.95 for the 7:30 p.m. shows.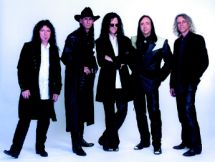 For more than two decades, Hotel California has traveled the world replicating a showcase of Eagles' megahits. The show also includes select titles from the solo work of the celebrated band members Don Henley, Glenn Frey and Joe Walsh.
SAPPHIRE® POOL AND DAY CLUB HOLDS RESIDENT DJ CONTEST
Sapphire® Pool And Day Club is looking for a resident DJ and willing to pay $100,000. Las Vegas legend, DJ Hollywood will be producing and hosting the battle. Twelve DJs will be chosen from submitted entries to compete live in the final two-day battle.
The first day of the competition will be March 19 at the official Nightclub and Bar Convention opening party at Sapphire® Gentlemen's Club at 7 p.m. at the club. Twelve DJ's will battle down to three that will compete in the finals at the star-studded celebrity grand opening of the Sapphire® Pool (Date TBD). All DJs must enter by Feb. 1.
'SMASH MAGAZINE' PRESENTS LOCAL CONCERTS
"Smash Magazine" will present The Church of the Wild Ones Tour featuring Black Veil Brides at the Hard Rock Café on the Strip on Friday, Jan. 4 at 5:30 p.m. The group's latest effort, "Wretched and Divine: The Story of the Wild Ones," will arrive in stores in January. Tickets are $17 in advance online at www.ticketfly.com and $20 day of show.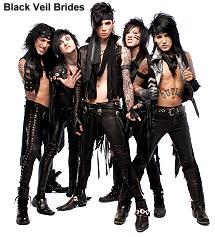 On Tuesday, Jan. 15 at 9 p.m., "Smash Magazine" will feature five-piece heavy metal Down in The Weed and Speed West Coast Assault in the Year of X111 Tour with special guests Warbeast and Haarp at the new Fremont Country Club downtown. Tickets are $25 in advance and $30 day of show.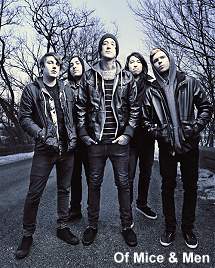 Southern California rockers Of Mice & Men's winter headline tour will make a stop at the Hard Rock Cafe on the Strip on Thursday, Jan. 17. The group has sold more than 100,000 records.
HOTELS PARTICIPATE IN CANCER PATIENT LODGING PROGRAM
Seven Las Vegas hotels are participating in the American Cancer Society Patient Lodging Program in Las Vegas. The Patient Lodging program is a cooperative effort of the American Cancer Society and area hotels to provide short term, overnight accommodations to cancer patients who must travel for outpatient treatment but cannot afford a place to stay.
The following hotels are currently participating: Courtyard Las Vegas, South; Fairfield Inn & Suites Las Vegas; Residence Inn Las Vegas, South; Hyatt Place Las Vegas; The Westin Las Vegas; and JW Marriott Resort and Spa.
Column Continues Below Advertisement
CONTINUE ON TO...:

THIS WEEK'S >LAUGHLIN NEWS
LAST WEEK'S >LAS VEGAS NEWS
>VEGAS VIEW FULL NEWS ARCHIVES
Return to >"Heard Around Town"
Return to >Las Vegas Leisure Guide