FIREWORKS WILL LIGHT UP THE VEGAS SKY ON NEW YEAR'S EVE!

The free midnight outdoor show on the Las Vegas Strip will have fireworks fired from seven rooftop locations from the south heading north they will include MGM Grand, Aria, Planet Hollywood, Caesars Palace, Treasure Island (TI), The Venetian and the Stratosphere. The fireworks choreography will be set to a soundtrack using Pitbull and Christina Aguilera's "Feel This Moment" as the theme of this year's colorful explosions. The performance will start at 11:59:50 p.m. with 10 seconds of dramatic pyrotechnics rising up as the official countdown from the Stratosphere rooftop firing location. Exactly at the stroke of midnight, the sequences will kick in from the other hotels.

The Downtown Countdown New Year's Eve 2014 party starts at 6 p.m. The Fremont Street Experience will be roped off and the entrance fee for 21 and older is $40. Along with musical performances from Vince Neil, Loverboy, Blues Traveler and Adelitas Way, guests will watch a virtual fireworks display on the Viva Vision canopy, synced up to the live fireworks from the Strip. There will be a recap 2013 with a video retrospective before counting down to midnight with Mayor Carolyn G. Goodman.


Column Continues Below Advertisement



FOUR NEW YEAR'S EVE PARTIES AT THE LVH

The LVH has planned its inaugural Legendary New Year's Eve Extravaganza on Dec. 31 with four separate parties, all with free admission to the public. Attendees are encouraged to move from party to party, which will include: live classic rock band Big Chrysler in the Shimmer Cabaret; two island-style bands, Bona Fide and Baba B in The NightClub (formerly SpaceQuest); Hot Top 40 music in Tempo lounge with DJ EZ E; and New Year's Across America in the SuperBook® where New Year's Eve will be counted down in each time zone. In addition, a large cast of "legendary" characters will be roaming everywhere. Attendees will also have the 3rd Floor Pool Deck beginning at 11 p.m. for live viewing of the Strip fireworks show.

SOME MORE NEW YEAR'S EVE RELATED HIGHLIGHTS

Every nightclub in town will hold a party, restaurants have special dinners and the showrooms have top name entertainers. Here are just some highlights to get you started.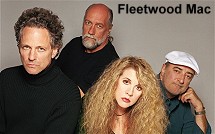 The multi-GRAMMY Award-winning group Fleetwood Mac will close 2013 with a special concert at the MGM Grand Garden Arena Monday, Dec. 30. Tickets start at $99.50.
PURE Nightclub inside Caesars Palace will host two evenings of A-list entertainment featuring live performances by music icons The Weekend on Dec. 30 and GRAMMY Award-winning artist NE-YO on Dec. 31.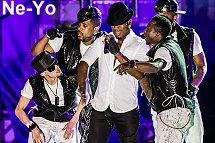 Stratosphere Tower VIP Party allows guests to party on three levels of the iconic building from 9 p.m. to 1 a.m. Cost is $350. The party only on Level 108 is $225. The three-hour Level 107 Lounge Party is $175. The exclusive After Party in the Showroom is from 1-5 a.m. Cost is $35, which includes one free buffet between 5-8 a.m.
Marquee Nightclub at The Cosmopolitan will have A Dapper and Dashing Dirty Dutch 2014 with DJ Chuckie on Dec. 31. Tickets are $100 ladies and $125 for men.
Carmine's inside the Forum Shops at Caesars will offer a night of food, drinks and dancing. Hailing from New York City with a location in the countdown capital of Times Square, the Italian eatery is celebrating its first New Year's Eve in Las Vegas. Cost is $40 for locals and $50 for non-locals, call 702-473-9700.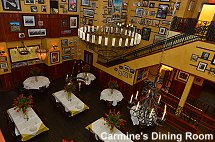 The party at SHe Nightclub located at the Aria inside the Crystals Mall will be hosted by hosted by Olympic Medalists Ryan Lochte and Cullen Jones with sounds by DJ Twisted. SHe is surrounded with floor to ceiling windows making this venue a prime destination to watch the fireworks on the Las Vegas Strip. Tickets start at $50, call 702-353-1451.
The Hard Rock Hotel will have Las Vegas' own rockers Imagine Dragons with special guests The Mowgli's and Parade of Lights at The Joint on Monday, Dec. 30. Tickets start at $79.50. Rapper Juicy J, the founding member of the Southern hip-hop group Three 6 Mafia, will take the stage at The Joint on Tuesday, Dec. 31. The artist is best known for collaborations including "Dark Horse" with Katy Perry; "23" with Mike Will Made It, Miley Cyrus and Wiz Khalifa; and "The Woods" with Justin Timberlake. Tickets start at $48.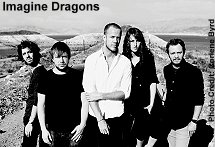 In honor of the holiday, Miracle Mile Shops will be open from 10 a.m. to 6 p.m. on New Year's Eve and from 10 a.m. to 11 p.m. on New Year's Day. Additionally, several merchants will feature extended hours on New Year's Eve. D'Amore's Famous Pizza will remain open 24 hours, Ocean One Grille & Bar will be open until midnight, Fat Tuesday, Meatball Spot and Sugar Factory will close at 2 a.m. and Halo Bar and Sin City Brewing Co. will stay open until 4 a.m.
Chateau Nightclub & Gardens inside Paris will host a pre-party bash on Dec. 30, welcome the New Year on Dec. 31 with a special live performance by Billboard HOT 100 artist Jeremih, and will conclude with a hangover event on Jan. 1 celebrating DJ Hollywood's birthday.
Fizz Las Vegas, the newly-opened champagne lounge in Caesars Palace is having a Roaring '20s New Year's Eve celebration and general admission is $300, which includes an open premium bar, Dom Pérignon by the glass and passed hors d'oeuvres, from 9 p.m. to midnight.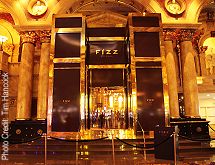 Commonwealth downtown will ring in 2014 with a New Year's Eve Chucks and Tux celebration. Pre-sale entrance is $50, $75 at the door and there are various VIP options.
Cabo Wabo Cantina inside Miracle Mile Shops at Planet Hollywood will host a rockin' New Year's Eve all-inclusive celebration with an all-you-can-drink experience complete with a view of the Strip. Cost is $300.
At the Palms, The Ghostbar with an unparalleled city view on Dec. 31 will have a party. For one price, you can take in two venues atop the Palms' Fantasy Tower with a performance by breakthrough artist Foxes at Moon Nightclub and The Moonshines at The View. Tickets start at $45 for ladies and $50 for gentlemen. Visit PalmsNewYears.com for details.
Las Vegas' rock band Sin City Sinners will be doing free shows in the Lounge at the Palms on Dec. 30 and 31. Former Sin City Sinners lead singer Todd Kerns will join the group on the second night. The Sinners began in 2007 as a weekly 'just for fun' jam at a local dive bar and since then they have released three original CDs and on Nov. 1 their fourth album titled "Divebar Days Revisited."
Grammy Award-winning recording artist Miguel will lead the midnight countdown at TAO inside The Venetian. Tickets start at $75 for women and $100 for men. DJ Vice, a longtime TAO Group resident who was just voted the No. 10 DJ in the America's Best DJ poll from "DJ Times" will be spinning at Lavo inside The Palazzo. At the stroke of midnight, LAVO ticket stubs will grant access to TAO Nightclub. Also New Year's Eve ticket stub on Jan. 1 are good for 10 percent off dinner at either TAO Asian Bistro or LAVO Italian Restaurant.
The Rock the Clock New Year's Eve Party with bites, an open bar and live music will be held in the Tropicana Lounge at 9 p.m. Tickets are $90 in advance and $110 at the door.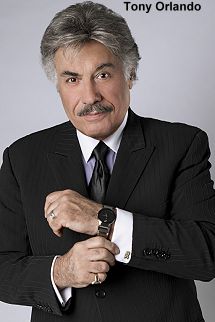 The South Point has lots of things happening on Dec. 31. The Alley Cats, an a cappella doo-wop group that is currently the opening act for Jay Leno's Las Vegas show, will do an afternoon 1-3 p.m. show in the Showroom. Tickets are $19. At night in the Showroom will be the Rockin' Motown with Greg Austin party from 9:30 until last call at 1:15 a.m. Tickets are $39 with two drinks included. Tony Orlando and Wes Winters will provide entertainment for the dinner show in the Grand Ballroom Eve beginning at 8 p.m. Tickets are $179. The Spazmatics with their skinny ties and classic dance moves will party in Exhibit Hall B. Tickets are $69, which includes an open bar.
HASH HOUSE A GO GO CLOSED AT M RESORT
A couple weeks ago we talked about Hash House A Go Go opening a new outlet at the Rio early in 2014. As it turns out, the eatery closed its current location at the M Resort a couple days ago leaving the company with three current Las Vegas locations: the Plaza downtown; The Quad; and one free standing outlet at 6800 West Sahara Ave.
TOP OF NEXT COLUMN
BRITNEY SPEARS BOUTIQUE NOW OPEN AT MIRACLE MILE SHOPS

The official Britney Spears boutique, Britney: U Wanna Piece of Me?, has opened inside Miracle Mile Shops at Planet Hollywood to coincide with her show's Dec. 27 premiere and two-year residency inside The AXIS at Planet Hollywood. The store offers a wide variety of branded Britney merchandise including clothing, accessories, home goods and memorabilia.

During Spear's residency, Miracle Mile Shops will offer "Britney: Piece of Me" ticketholders the opportunity to "Show Your Ticket and Save." Multiple merchants at Miracle Mile Shops are offering sales, promotions and in-store events to visitors who present a valid "Britney: Piece of Me" show ticket.

Some notable "Show Your Ticket and Save" promotions include: 25 percent off at True Religion Brand Jeans; $25 off any $150 purchase at Cache; $55 percent off any in-store sterling silver jewelry purchase at Shemoni Sterling Silver Jewelry; $100 savings on any diamond jewelry purchase at Sophia Fiori Diamond Boutique; and $5 off any $25 purchase at The Body Shop.

In addition, multiple stores and eateries have pledged savings ranging from 10 - 20 percent off. For a complete listing of "Show Your Ticket and Save" promotions, visit www.miraclemileshopslv.com

.

TAYLOR HICKS CONTINUES RESIDENCY AT PARIS

"American Idol" winner Taylor Hicks is kicking off the New Year with additional dates of his popular Las Vegas show at Napoleon's at Paris from Monday, Jan. 27 through Friday, Feb. 28. Las Vegas is where Hicks' journey to fame began. He was in New Orleans the night before Hurricane Katrina. With his flight cancelled, he was given a free airplane voucher. Hicks used the ticket to travel to Las Vegas, where coincidentally "American Idol" auditions were being held. Tickets for his 8 p.m. shows are $39.99 and $69.99 for VIP.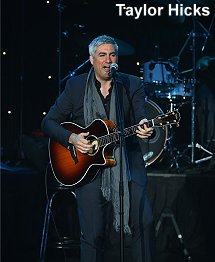 SANTA FE STATION PRESENTS 'VERY VINTAGE VEGAS VARIETY SHOW'
The "Very Vintage Vegas Variety Show" will harken back to the early days of Las Vegas on Saturday, Feb. 1 at 7 p.m. in the Chrome Showroom at Santa Fe Station. Admission is $15 cash at the door. The show will be hosted by "Star Search" Comedy Grand Champion Mike Saccone and feature performances by crooner Lou De Meis, comedy ventriloquist Scarelet Ray Watt, hoofer Chris Racine and juggler Mike Goudeau, who from July 3, 1991, until Sept. 4, 2010, appeared as the comedy act in the "Lance Burton, Master Magician" show for a total of 5,508 shows at the Monte Carlo Hotel alone.
MAGICIAN SETH GRABEL HEADLINES SUNSET STATION
Magician Seth Grabel, who was featured on "America's Got Talent," is performing at Sunset Station in the Madrid Theater on Jan. 19 at 7 p.m. Grabel has developed a different fusion of entertainment combining acrobatics with illusions thus creating "Acrobatic Magic." Grabel gives pure entertainment with a hint of surprise and character. Price is $54.60 and $17.95 for locals.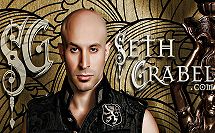 THE IMPROV AT HARRAH'S FEATURES THREE COMEDIANS WEEKLY
Each week, The Improv at Harrah's showcases three of the funniest and freshest faces in comedy. The comedians performing Dec. 31-Jan. 5 are: Ben Gleib best known for his regular round table appearances on hit show "Chelsea Lately;" Laura Valdivia who has co-hosted "Train On" for the NFL Channel; and John Crist, a recent Denver finalist of the 2013 Comedy Central's "Up Next Comedy Competition."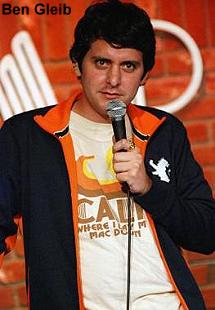 Upcoming comedians include: Jan. 7-12 Don McMillan, Avi Liberman and Jodi Borrello; Jan. 14-19 Darryl Lenox, Joel Lindley and David Gee; and Jan. 21-26 Dat Phan, Don McEnery and Tracey MacDonald. Shows are at 8:30 and 10 p.m. Tuesday through Sunday. Tickets are $29.05 or $44.95 for VIP.
CIRQUE DU SOLEIL EMPLOYEES PRESENT ECLECTIC EXHIBITION OF ARTWORK
The Global Citizenship Service at Cirque du Soleil will reveal their employees 9th annual art exhibition, "PARADE: The Collective," on Friday, Jan. 3. The exhibition will run Jan. 2 - 30 at the Trifecta Gallery inside the Arts Factory downtown at 107 E. Charleston and is free and open to the public. Artists will be available during the collection's preview on Thursday, Jan. 2 from 6 to 8 p.m.
Cirque du Soleil and the Trifecta Gallery will also host "Late til 8," a new cultural community series featuring local artists engaging in conversation about their work, art and community. The series is a new addition to The Collective, and will run every Thursday evening from 5 to 8 p.m. throughout the month of January.
Cirque du Soleil has 5,000 employees including more than 1,300 performing artists from close to 50 different countries.
SANTA FE STATION FEATURES 'LET IT RAWK'
Station Casinos is ready to "rawk out" in Club Madrid inside Santa Fe Station on Saturday, Jan. 18 at 9 p.m. with "Let It Rawk" highlighting the classic rock hits of the '80s and '90s. The all-star rock tribute features musicians from some of the world's biggest bands. Tickets are $17.
"Let It Rawk" is a loud, colorful, energetic and interactive experience of the hair-metal era on Los Angeles' Sunset Strip. The showroom and stage will be infused with the sights and energy of a legendary rock club with the guys who were there performing. The band is fronted by Black 'N Blue and Warrant vocalist Jaime St. James and includes Eddie Ojeda of Twisted Sister, Jimmy D' Anda of Bullet Boys and Sean McNabb of Dokken, Quiet Riot and Great White fame.
ENTERTAINMENT IS A GOOD BET AT BUFFALO BILL'S
It's only a 30 to 40 minute drive from Las Vegas and you can see great entertainment at the Star of the Desert Arena at Buffalo Bill's with tickets for many headliners' shows starting at $9.95. Upcoming acts include: La Original Banda El Limon - Jan. 4; O'Jays - Jan. 18; Dolly Parton - Jan. 25 (tickets start at $58.95); Smokey Robinson presented by Art Laboe - Feb. 15 and Art Laboe presents Super Love Jam - Feb. 16.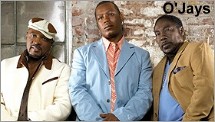 MISS NEVADA USA AND NEVADA TEEN USA WILL BE CROWNED JAN. 12
Miss Nevada USA Chelsea Caswell and Miss Nevada Teen USA Amanda Jenkins will crown their successors at the Miss Nevada USA 2014 pageant at the University of Nevada, Las Vegas' Artemus W. Ham Concert Hall at 6 p.m. on Sunday, Jan. 12. Singer and songwriter Brett Young will entertain guests with live performances throughout the competition. Tickets are $45, $55 and $70, call 702-895-2787.
FUN MISC. NEWS ITEMS
The Baby Boomers Expo will be held on Tuesday, Jan. 7, at 10 a.m. at Suncoast Casino and admission is free. Entertainer Sythe Cameron will be performing at the expo.
WET REPUBLIC Ultra Pool at MGM Grand will begin preparations for its seventh season with auditions for its 2014 staff. Hundreds of bikini-clad candidates are expected to flock to LAX and PURE Nightclubs Jan. 14-16 and 21-23 in hopes of securing a position with the ultra pool scheduled to open in March.
At the Lounge at the Palms starting in January 2014, Santa Fe and the Fat City Horns will move from their regular slot on Mondays at 10:30 p.m. to Sunday nights and they will be dark on Dec. 30. Cost is $10 for their shows. And the Latin Nights featuring Claudine Castro Band are moving from their 11 p.m. gigs on Sundays to Thursday nights and they are dark on Dec. 29. Their shows are free.
Planet Hollywood Strip House inside Planet Hollywood is famous for its 24 Layer Chocolate Cake, which was dubbed "The Best Thing I Ever Ate" by Food Network's Michael Psilakis. The cake, which is 8" round and 12" high, features 24 layers of alternating luscious chocolate cake and smooth chocolate filling, topped with a layer of French semisweet chocolate ganache. The moist cake is available for shipping anywhere in the United States.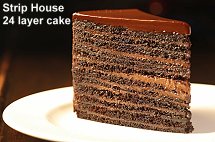 You can celebrate National Spaghetti Day Jan. 4 at the noodle capital of Vegas, Carmine's at The Forum Shops. The Italian eatery makes their pasta from scratch every day.
MTO Café, a new downtown eatery at 500 S. Main Street, will honor National Coffee Break Day on Jan. 20 with a huge cup of Lavazza coffee. The restaurant's chef-partner Johnny Church is known for his culinary feats at restaurants RM Seafood and Rx Boiler Room.
Column Continues Below Advertisement
CONTINUE ON TO...:
THIS WEEK'S >LAUGHLIN NEWS
LAST WEEK'S >LAS VEGAS NEWS
>VEGAS VIEW FULL NEWS ARCHIVES
Return to >"Heard Around Town"
Return to >Las Vegas Leisure Guide