'VIVA ELVIs' HAS OPENED AT ARIA
Cirque du Soleil, in partnership with Elvis Presley Enterprises, has unveiled its latest resident show "Viva ELVIS™," in the custom-built Elvis Theater at ARIA Resort & Casino™ at CityCenter. Tickets range from $99 to $175 and there is a 25 percent discount for the preview shows, call 877-253-5847. Following the preview period and beginning Feb. 21, "Viva ELVIS" will be performed Friday through Tuesday at 7 and 9:30 p.m.
Column Continues Below Advertisement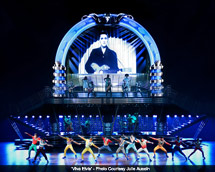 LISA LAMPANELLI WILL PERFORM AT THE PEARL AT THE PALMS
Comedy's loveable "Queen of Mean" and Grammy-nominated comedian Lisa Lampanelli is set to perform at The Pearl Concert Theater on Saturday, Feb. 13, at 8 p.m. She is a cross between Don Rickles, Archie Bunker and a vial of estrogen. Tickets are $49.75, call 800-745-3000.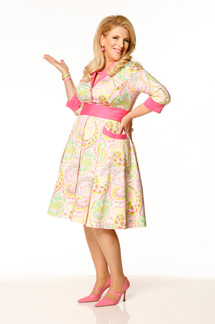 This equal opportunity offender is a regular on "The Tonight Show with Jay Leno" and Howard Stern's Sirius satellite radio shows. She recently added her first one-hour HBO comedy special, "Long Live the Queen," to her resume, with a CD and DVD of the show to follow. Other one-hour specials on different networks included "Take It Like A Man" in 2005, and "Dirty Girl" in 2007, which was nominated for a Grammy Award for "Best Comedy Album of the Year."
Lampanelli was acknowledged by fellow comedians when she was the only female comedian invited to skewer Chevy Chase on the New York Friars Club Roast on Comedy Central. A year later, she rocked Comedy Central again in her back-to-back appearances on "Premium Blend" and "Roast of Jeff Foxworthy."
Lampanelli appeared in "Larry the Cable Guy: Health Inspector" and had a featured role in "Delta Farce," opposite Bill Engvall, Larry the Cable Guy and D.J. Quall. She also starred in the feature film, "The Aristocrats" and most recently played a more maternal version of herself in the Owen Wilson vehicle "Drillbit Taylor." She is currently developing a pilot for a weekly series on HBO with executive producers Jim Carrey and Kario Salem.
In addition, her first book, "Chocolate, Please: My Adventures in Food, Fat and Freaks," hit bookstores last September.
LAS VEGAS ROCKS CAFÉ STARTS SUNDAY JAZZ BRUNCH
The new Las Vegas Rocks Café downtown at Neonopolis is starting ongoing Sunday Champagne Jazz Brunches on Dec. 27 from 11 a.m. to 3 p.m. in the Marquee Room with Grammy Award winner Gary Anderson and friends providing the music. Cost for meal and entertainment is $19.95 plus tax, call 702-227-5872 (LVRC). In addition, there will be a New Year's Day Champagne Jazz Brunch.
NOVE ITALIANO AT THE PALMS PLANS COOKING CLASS
Executive Chef Geno Bernardo will lead an intimate cooking class featuring helpful tips and fine Italian cuisine at Nove Italiano located atop the Palms Fantasy Tower at noon on Saturday, Jan. 23. Chef Geno will guide guests through a five-course meal. The cost is $75 per person, call 702-942-6856.
KIM KARDASHIAN WILL HOST PRE-NEW YEAR's EVE BASH AT EVE
Reality star, entrepreneur and socialite, Kim Kardashian, will host a pre-New Year's Eve party at Eve, Eva Longoria Parker's new nightclub at Crystals at CityCenter, on Wednesday, Dec. 30. Eve is located directly above Longoria Parker's celebrated restaurant Beso.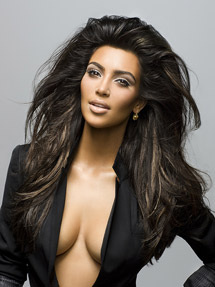 Longoria Parker will host the official grand opening celebration the following evening with a New Year's Eve party featuring a red carpet arrival and celebratory champagne toast at midnight. Tickets for this event are $125 and include hors d'oeuvres from Beso and an open bar from 8 p.m. to 11 p.m., call 702-227-EVE8 (3838).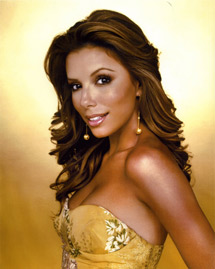 The opulent nightspot Eve has VIP booths, floor-to-ceiling windows and 50-foot-tall arched ceilings. One-of-a kind colossal video screens surround the dance floor. Eve is open Wednesday through Saturday at 10 p.m. Admission is $30 for men and $20 for women.
MADAME WILL APPEAR AT THE SUNCOAST
Infamous diva Madame, along with her newest co-star Rick Skye, will bring the hilarious wit that made her a comic legend to the Suncoast Showroom, Jan. 16 and 17 in "It's Madame with an E," which is a romp through the life of the legendary lady. Tickets start from $14.95, call 702-636-7075. Showtime is 7:30 p.m. on Saturday and 4 p.m. on Sunday. Tickets start from $14.95, plus tax. Show times are 7:30 p.m. on Saturday and 4 p.m. on Sunday. This show contains adult language and humor.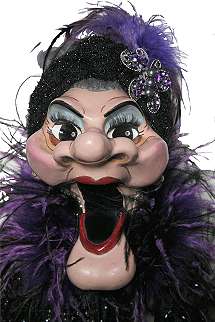 The show combines the double-entendre comedy material of the beloved character, originally created by Wayland Flowers, with current event commentary and gossip chatter about Hollywood celebrities past and present. With the help of Rick Skye, Madame tells her life story through comedy bits, original and classic songs, and photography and video of some of her past performances.
Madame made her first television appearance on "The Andy Williams Show," followed by "Rowan & Martin's Laugh In," "Solid Gold" and "Hollywood Squares." She also starred in her own nationally syndicated series in 1982 titled "Madame's Place."
TOP OF NEXT COLUMN
FIRST LAS VEGAS CANNABIS CONVENTION TO TAKE PLACE IN MARCH
March Madness will take on a whole new meaning with the first Cannapalooza event, debuting March 19-21, at the Mandalay Bay Convention Center. Cannapalooza, the international marketplace for all things cannabis, will showcase the latest products and technologies that have made cannabis one of the fastest growing industries in the world. This event will be open to the public.
Cannapalooza will also feature an educational symposium with expert speakers and celebrity guests addressing legalization, decriminalization and medicinal benefits, while debunking marijuana myths and sharing simple home garden techniques, green agricultural technologies and more.
Currently 13 states, including Nevada, allow for the medical usage of marijuana and another 15 are weighing legislation or ballot initiatives that would legalize medical marijuana in 2010.
HOOTERS COMEDIAN TODD PAUL ADDS FRIDAY NIGHTS TO HIS GIG
Starting Jan. 1, comedian Todd Paul, who has been dubbed the "Master of Mayhem," will be performing in the Night Owl Showroom at Hooters on Friday nights, making his show days Wednesday through Monday. In honor of his foray into Fridays, Hooters in January is offering a show special…$8.95 with one drink included. Paul opened at Hooters last July.
Paul began his entertainment career at the age 13 performing on the streets of San Francisco. The comedian is a veteran of comedy clubs throughout the United States and Canada.
QUICK CLIPS
Comedian Robert Schimmel will appear at the Riviera Jan. 13-17 at 10:30 p.m. Tickets are $29.99 to $54.99. Andrew Dice Clay will also be appearing at the Riviera Jan. 6-10 and 18-31. Tickets are from $49.99 to $99.99, call 702-794-9433.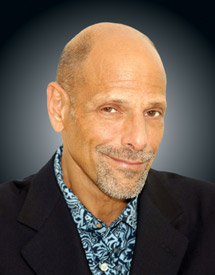 The Sahara has closed two of its three hotel towers for the winter season due to lack of demand.
David Morris, who has been a mainstay at the lounge piano at Piero's Italian Cuisine, has passed away.
If you donate blood now through Dec. 31, you can receive a voucher for two free admissions to see "Penn & Teller" at the Rio. Call 702-233-9620 to schedule an appointment.
Christina Aguilera will play host to a New Year's Eve party At TAO presented by Stephen Webster, with sounds by DJ Five. At LAVO, Nicole Richie will lead the countdown as beau Joel Madden spins a special DJ set. Additional sounds by Eric D Lux.
FREMONT STREET EXPERIENCE OFFERS 2nd TRIBUTEPALOOZA
The Fremont Street Experience will celebrate New Year's Eve with the 2nd TributePalooza. The event will include live concerts by eight of the tribute bands, a 2009 year-in-review show on the Viva Vision screen, followed by a countdown to midnight with Las Vegas Mayor Oscar Goodman and then fireworks by Grucci under the canopy choreographed to virtual fireworks on Viva Vision.
TributePalooza bands will deliver performances emulating classic group favorites Aerosmith, Depeche Mode, Guns N' Roses, INXS, Led Zeppelin, No Doubt, U2 and Van Halen. Plus, there will be a live stage show, "Jimi Hendrix and the Psychedelic Ride."
New Year's Eve is the only day of the year with ticketed admission to Fremont Street Experience. Wristbands are $20 for out-of-state visitors, call 702-678-5600. The five blocks making up the Fremont Street Experience will be transformed a private party for upwards of 30,000 people.
MORE NEW YEAR's EVE ENTERTAINMENT DOWNTOWN
Lena Prima will be performing at the new Marquee Room at the Las Vegas Rocks Café at Neonopolis. Call 702-227-5872 (LVRC) for details.
The R&B band – Next Movement that has played showrooms in America for 35 years as well as Oprah Winfrey's New Year's Eve bash, causing her to declare them the best vocal group from Chicago, will perform at The Plaza on New Year's Eve from 9 p.m. to 2 a.m. Tickets are $35 and available at the Player's Club.
GRANDMA LEE SET TO PERFORM AT BONKERZ COMEDY CLUB
For the first time since her "America's Got Talent" debut, fans will have the opportunity to catch 75-year-old finalist Grandma Lee at the Bonkerz Comedy Club at Palace Station Jan. 7 - 9. Audience members also have the chance to be a part of Lee's new DVD, "Grandma Lee Unleashed," which will be filming during all five of her shows.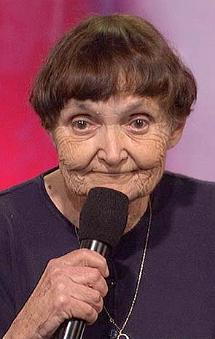 Lee just finished appearing in "America's Got Talent Live" hosted by Jerry Springer at Planet Hollywood. The sassy senior won the 2003 Las Vegas Comedy Festival at the MGM Grand and was chosen as a finalist for the 2004 season of NBC's "Last Comic Standing." In fact, she is so popular with TV audiences that "Last Comic Standing" had her on as a special guest during three different seasons and chose her as a Top 10 Favorite Comic on the show.

The Oklahoma native was inspired to take up comedy after the death in 1995 of her husband of 37 years and a series of odd jobs such as news reporter and directory assistance operator.

MIRACLE MILE SHOPs' STRIP LED SCREENS LAUNCH ORIGINAL CONTENT

Some of the city's most recognizable residents, headliners and show cast members are wishing a happy holiday season in a series of 20 special video messages on the Miracle Mile Shops' Strip-side LED video screens every half-hour from 10 a.m. to midnight through Dec. 31. These greetings mark the launch of original content on the Miracle Mile Shops' LED video screens. With more than 13,000-square-feet of sign space, the LED screens boast more than two-million pixels, each capable of 16-million colors, and can be remotely controlled from anywhere on the planet. Future video segments will feature content on timely Las Vegas events and holidays.

'FIGHTERS ONLY' WILL HOLD WORLD MIXED MARTIAL ARTS AWARDS SHOW

"Fighters Only Magazine," the world's leading Mixed Martial Arts and lifestyle publication, will present its World Mixed Martial Awards Show at The Joint by Rogue inside the Hard Rock on Dec. 30 at 7:30 p.m. Comedian John Heffron, NBC's Season Two winner of "Last Comic Standing," will host the star-studded ceremony. Red carpet arrivals will begin at 5 p.m. and feature a collective who's who from sport and celebrity fans. This year's event will stream live on www.Versus.com and be nationally broadcast on the Versus Network Jan. 6 at 9 p.m. EST and PST.

Voting concluded on Dec. 5, 2009, in 18 categories, including "Fighter of the Year," "Knockout of the Year," "Promotion of the Year" and the popular "Ring Girl of the Year." Tickets start at $125, call 702-693-5000.

MESHUGGINAH KLEZMORIM LAUNCHES WORLD VIBRATION SERIES

The World Vibration Concert Series launches in 2010 with the klezmer music of Meshugginah Klezmorim in concert at 2 p.m. on Jan. 24 at the Winchester Cultural Center Theater, 3130 S. McLeod Drive. Meshugginah Klezmorim means "crazy musicians" in Yiddish, which is a direct reflection of the personalities of the professional musicians that make up the group that began in 1991. Tickets are $10 for adults, $7 for seniors and children ages 12 and younger; call 702-455-7340.


Column Continues Below Advertisement



CONTINUE ON TO...:
>THIS WEEK'S LAUGHLIN NEWS
>LAST WEEK'S LAS VEGAS NEWS
>VEGAS VIEW FULL NEWS ARCHIVES
>Return to "Heard Around Town"
>Return to Las Vegas Leisure Guide