BRIAN HOWE PERFORMS AT THE EDGEWATER
Brian Howe former lead singer of Bad Company will headline at the Edgewater Event Tent on Saturday, Jan. 15 at 8 p.m. Tickets are $15.
Long regarded as one of rock's legendary voices,Howestarted his career in 1983 as lead vocalist for Ted Nugent, recording Nugent's "Penetrator" album and fronting its subsequent world tour.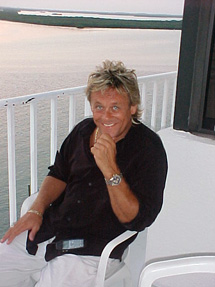 In 1984, the two existing members of Bad Company - drummer Simon Kirke, and guitarist Mick Ralphs courted Brian to replace Paul Rodgers as the lead singer. Howe created, wrote, recorded and touredfor the next 10 years, headlining every major venue around the globe.Now he's back with a new solo album "I'm Back."

GOLDEN NUGGET – EDGEWATER HAVE NEW POKER ROOMS

The Golden Nugget has been holding a series of periodic "$10,000 On the River" poker tournaments over the past couple of years in the property's Sports Bar, where the events will stay. Starting Jan. 1; however, the Golden Nugget will have a new poker room on the upper level of the main casino. The poker room will feature cash games including Limit and No Limit Texas Hold 'em, 7-Card Stud and Omaha H/L;food comps for players; free lessons daily; and four daily poker tournaments at 10 a.m., 3, 7 and 10 p.m.

On Dec. 24, the Edgewater's poker room, which got a new fact-lift, opened in a spot where it was a few years ago in the heart of the casino in the area between the River Bar and the McDonald's restaurant outlet. The four-table non-smoking room is outfitted with LCD screens showing, not only live sporting events, but all the information a player needs regarding poker promotions, tourneys and specials. On Jan. 1, the Edgewater will link up with the Colorado Belle poker room for a new "Super Beat Jackpot."

Another "hook" for play at the Edgewater room starting on Jan. 1 will be the return of PLINGO. This game within a game is played much like bingo in that players receive a PLINGO card on which are printed various poker hands.

When a player hits the hands, he or she gets to cover a space on the card. When they cover five squares in a row or a specific pattern on the card, they receive a cash prize.

LAUGHLIN PROPERTIES PREPARE FOR NEW YEAR'S EVE

The incomparable Debbie Reynolds is booked at the Riverside, Dec. 27-Jan. 1. She'll do two shows on New Year's Eve. The cost for her 7 p.m. show is $40 and $45 at 10 p.m. Reynolds will take audiences on a trip down memory lane. Her career started when she won a beauty contest at the age of 16. From there, she began starring in MGM films, and was nominated for an Academy Award. While at the Riverside, Reynolds will be performing her creative hit show, which includes celebrity impersonations and timeless songs from her Hollywood career.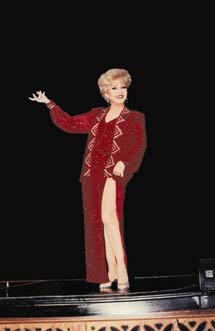 In The Starview Room at the Riverside, there will be a New Year's Eve Dance with the Starlight Serenade Danceband from 8 p.m. to 12:15 a.m. Cost is $22.
The Colorado Belle will hold a party in the Boiler Room on Dec. 31 from 10 p.m. to 2 a.m. and feature dueling pianos. There's no cover and the fun will carry over on Saturday, Jan. 1 from 10 a.m. to 1 a.m.
The Inferno Nightclub at the Edgewater will host a New Year's Eve party from 10 p.m. to 4 a.m. and feature a DJ. There's no cover charge.
New Year's Eve revelers on the casino floor at Harrah's will experience a balloon drop at the stroke of midnight.Minutes prior, guests will receive party hats, horns, noisemakers and serpentines. The celebration is extended with special New Year's menus at the Range Steakhouse, the Fresh Market Square Buffet, the Beach Café and Baja Blue Restaurant & Cantina.
At the Avi, there will be a Rockin' on the River New Year's Eve Party on Dec. 31 from 9:30 p.m. to midnight. The Native Harvest Buffet will betransformed into party central with hot hors d'oeuvres, desserts, party favors, a balloon drop, cash bar, champagne toast at midnight, and music by DJ Dean Zannone. Cost is $25 per couple and $15 for a single; call 800-430-0721 and ask for special events and mention code MNYE10C.
The Aquarius will have a balloon drop on the casino floor and a champagne toast. The resort has three, two and one-night packages available with added value. In addition, the Aquarius will celebrate New Year's Eve and New Year's Day with dining specials at Vineyard Ristorante, Café Aquarius, and Windows on the River Buffet.
GOLDEN NUGGET HOLDS CHILI COOK-OFF
Back-to-back world qualifier chili cook-offs starting at 10 a.m. will be held in the front parking lot of the Golden Nugget. The Laughlin Regional will be on Saturday until approximately 5 p.m. followed by the Nevada State on Sunday until approximately 4 p.m. There will be red chili, chili verde and best salsa categories both days; tasting kits for the public; and People's Choice Award both days. For entry information, call Desert Dawn at 775-727-9790 or e-mail chilidesertdawn@hotmail.com; or register atchilicookoff.com.
The Edgewater is continuing its ongoing "Comedy on the Edge" in the showroom every Friday, Saturday and Sunday at 7 p.m. Each show features two stand-up comedians. Upcoming acts are: Jan 7-9—Dennis Blair and Paul Stoecklein; Jan 14-16—Greg Vaccariello and Jason Love; Jan 21-23—Jeff Capri and Jeremy Greenberg; and Jan 28-30—Collin Moulton and Laura Park. Tickets are $10 at the Edgewater Casino Cage or the door.
TOP OF NEXT COLUMN
'COMEDY ON THE EDGE' CONTINUES AT EDGEWATER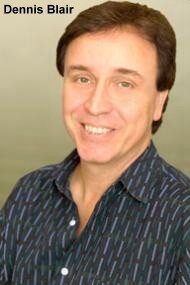 Dennis Blair is an accomplishedscreenwriter, award-winning songwriter and comedic actor. Early in his career, Rodney Dangerfield made him his protégé, andtogether they toured the United States and Canada for over threeyears. Blair conceived and co-wrote Dangerfield's hit movie, "EasyMoney," and also played two cameo roles. He co-wrote and was afeatured actor in two Dangerfield specials on ABC, and was creative consultant for the album "Rappin' Rodney." The title song, which he co-wrote, was nominated for a Grammy Award.
His post-Dangerfield career has seen him opening for a multitude of celebrities such as Tom Jones, The Beach Boys, Garry Shandling,Joan Rivers, Gloria Estefan, Jackie Mason, and George Carlin,with whom he toured for more than 18 years. He appeared on"The Tonight Show" several times. He won an Emmy Award forboth writing and voiceovers for the animated film "Confessions ofa Standup." He has a book, "Me First," about his experiencesopening for some of the most famous celebrities in showbusiness.
ROCK BAND LIT DEBUTS AT HARRAH'S
The Southern California alternative rock band, Lit, will make its first appearance at the Fiesta Showroom at Harrah's on Saturday, Jan. 15.The band hit the music scene in the late 90s. The band's appearance coincides with the 17th Annual Laughlin Desert Challenge where off-road drivers race their vehicles through the Mohave Desert. Show tickets start at $25, call 702-298-8510.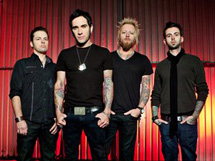 AQUARIUS GUESTS HAVE BEEN WINNING
Dorae Pagano from Fontana, Calif., won $5,400 while playing Triple Red Hot 7 on Dec. 4
Eugene Barnes of Reseda, Calif., won $6,400 playing Video Keno at the Aquarius on Dec.10. The winning streak continued when Barnes returned to the Aquarius the next day and struck another $6,400 jackpot playing Video Keno on Dec. 11.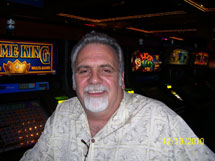 Keith Clopton of Lake Havasu City, Ariz., won $12,000 playing the 10 X Reels at the Aquarius on Dec. 12.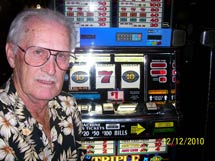 QUICK CLIPS
Harrah's Winter Wonder Wheel promotion running Jan. 3 – 13 will provide guests an opportunity to win a prize, Reel Rewards® or cash. Harrah's Black & Decker® Coffee Maker promotion will run Jan. 17 – 20, 2011. You must be a Total Rewards member but it's free to sign up.
The River Palms will feature "SixtiesMania" with music of the '60s on Saturday, Jan. 8 at 9 p.m. in the 2700 Club. "Iron Maidens" - tribute to Iron Maiden will follow Jan. 14 and 15 and then "Joshua Tree" – tribute to U2 will be on Jan. 22. Tickets to all these shows are $10.
The Riverside will celebrate "Happy Birthday to the King starring Don Rose," Jan. 4-9 at 7 p.m. in Don's Celebrity Theatre. Tickets are $30.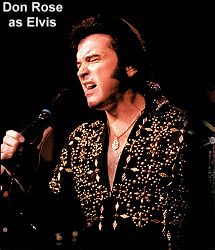 The Tropicana will also have tribute shows in The Pavilion Theater starting with "Mark Wood and the Parrothead Band" – tribute to Jimmy Buffett on Saturday, Jan 8 at 8 p.m. On Jan. 15, it will be "Fortunate Son" – tribute to Creedence Clearwater Revival. Again, tickets are $10.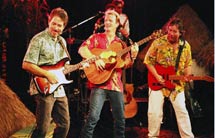 The Riverside will host "Chillin' on the River," a car show sponsored by the River Cruizers in the South Parking Lot, Jan. 7-9. The event will highlight street rods, muscle cars, trucks, classics, and more. There will be a poker run, contests, auto parts swap meet, vendors, and DJ music on Friday-Saturday and Sunday morning. For information, call Ellen Bridges at 928-505-8457 or visit rivercruizers.com.

More off road racing will take place with the SCORE: "Laughlin Desert Challenge," Jan. 14-16, 2011. The 17th year for this classic off-road racing event will feature top world off-road racers competing and the famous "Laughlin Leap," which is a drive off a ramp for distance. For information, visit score-international.com.





CONTINUE ON TO...:

>THIS WEEK'S LAS VEGAS NEWS
>LAST WEEK'S LAUGHLIN NEWS
>VEGAS VIEW FULL ARCHIVES
>Return to "Heard Around Town"
>Return to Las Vegas Leisure Guide