Laff Productions, Inc. is producing a new, live stage show entitled: "Drinkin' - Singin' - Swingin' - Salute to Frank Sinatra - Sammy Davis Jr. - Dean Martin" that will have a two-week run at Harrah's from Friday, Jan. 6 through Wednesday, Jan. 17. There will be one show a night, two shows on Saturday, and no shows on Wednesday and Thursday, Jan. 11 and 12.
Laff's President Rick Michel said he has re-titled his show that has been playing around the country to further distinguish it from the other Frank, Sammy and Dean Tribute shows. Michel is probably the best Dean Martin impersonator and spent years in the hit "Rat Pack is Back!" production that played for a number of years at the Sahara Hotel and Casino in Las Vegas. His new show has live musicians and musical arrangements that make the revue an honest tribute and comical parody celebrating the amazing talents of the famous trio of superstars.

Michael Levin will be playing Sinatra and Bryan Clark will portray Sammy Davis, Jr. Tickets are $17.95 for regular seating, $22.95 for table seating, and $27.95 for booth seating, call 1-800-447-8700.
For the past five years, the Caboose Lounge at the Ramada Express has been home for Irish entertainer Pat O'Brien. But recently, the one-man band has moved across the street to the Aquarius Resort's new Splash Cabaret. His free show will run through April 15. His hours are Wednesday through Sunday from 4:30 p.m. to 8:30 p.m.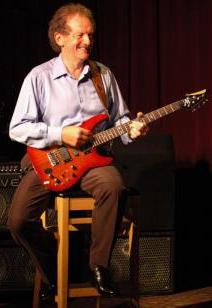 Lara Ash and Inferno will follow O'Brien from 9 p.m. to midnight, Dec. 28-31. Mondays, Splash Cabaret will be home to Martini Mondays, complete with jazz bands. Tuesday the venue will host Kickin' Karaoke with Flyin' Brian and Baby Jane.
Winter Break is a town-wide festival celebrating living life to the fullest for the 50-plus age group and mirrors a typical Spring Break for kids. Staged in Laughlin from Jan. 5-11, this week-long event will educate, stimulate and offer nonstop entertainment and activities for baby boomers and mature seniors alike. Winter Break 2007 is expected to draw more than 5,000 attendees.
The event's producer Sue Arko of Arko and Associates, Inc. explains, "The menu of activities is designed to marry the memories of high school and university life with the activities seniors across the country now enjoy."
The festival offers numerous entertainment opportunities for the young at heart. Some of the activities include a car rally, all types of dance lessons, dance parties, bingo and gaming tournaments, financial and travel seminars, a chili cook-off, a fashion show, a variety show performed by festival attendees, live entertainment, a "Polar Bear Dip" in the Colorado River and wine tasting. New this year, participants can partake in speed dating, and see if they can find the ideal date in just three minutes. Each event is planned to keep its participants feeling young and carefree.

TOP OF NEXT COLUMN
To complete the flashback, there will be a senior prom on Jan. 9 with a homecoming queen and king and music by John Noxon's Big Band Orchestra.
One admission price of $49 will entitle a guest to a full week of official Winter Break activities. Other options at additional costs include day tours, admission and accommodation packages, and packages with motorcoach transportation from Phoenix, Tucson, Las Vegas and Southern California,
The Silver Rider Transit in Laughlin will again offer their annual ride-free New Year's Eve program. Rides will commence on Dec. 31 at 6 p.m. and end at 6 a.m. on Jan. 1. The free transportation is offered only to Laughlin's fixed route. For information, call 702-298-4435.
Harrah's guests on New Year's Eve will receive party hats, horns, noisemakers and serpentines and then be showered by a balloon drop at midnight on the casino floor.
Adding to the festivities, there will be special dining offerings earlier at the Range Steakhouse, 24-hour Beach Café, and Baja Blue Restaurant & Cantina. The Fresh Market Square, which will be closed on Dec. 31 for a private function, will feature a New Year's Day Brunch from 10 a.m. to 9 p.m. for $21.99 per person on Jan. 1. For more information on the holiday specials, call 702-298-4600.
On New Year's weekend, Mark Twain's restaurant at the Colorado Belle will open at 4 p.m. each day and serve until 11 p.m. On New Year's Eve free party favors will be distributed to guests.
The Captain's Buffet's on New Year's Eve will feature a Prime Rib and Alaskan Crab Leg Dinner for $13.95 from 4 p.m. to 9 p.m. Peter Vella Burgundy and Chablis will be free and party favors will be distributed to restaurant guests.
The Orleans Room will feature fine dining on New Year's Eve from 4 p.m. to 11 p.m. and free party favors will be distributed to guests. The restaurant, which is normally closed on Monday, will be open from 4 p.m. to 9 p.m. on New Year's Day.
The Mississippi Lounge, which is the Colorado Belle's fresh seafood bar, will begin serving at noon each day over New Year's weekend, and be open until 11 p.m. on New Year's Eve. The bar hours will be 9 a.m. to 1 a.m. daily. Free party favors will be distributed on New Year's Eve.
The Boiler Room Microbrewery on New Year's Eve will serve from 4 p.m. to midnight and the bar will open from 11 a.m. to 3 a.m. Free party favors will be distributed to Boiler Room guests, as well as free flutes of champagne for a midnight toast.
The Ramada Express will ring in the New Year with food specials, free entertainment and a midnight balloon drop with complimentary champagne and 30,000 silver, black and gold balloons dropping to the casino floor.
Carnegie's Dining Car, Passaggio Italian Gardens, and Tularosa Cantina are serving a New Year's Eve Special for $20.07. The New York steak and colossal shrimp dinner includes a 10 ounce seasoned New York steak, two grilled jumbo shrimp served with drawn butter, sautéed vegetables, and a choice of rice or potato. The special is available from 2 p.m. on New Year's Eve until 1 a.m. on New Year's Day.
The Caboose Lounge will offer free music entertainment. From 5:30 - 9:30 p.m. Wild Ride will be performing popular music favorites. From 10 p.m. - 3 a.m., house band Four of a Kind will provide the soundtrack for welcoming in 2007.
CONTINUE ON TO...:
>THIS WEEK'S LAS VEGAS NEWS
>LAST WEEK'S LAUGHLIN NEWS
>VEGAS VIEWS FULL ARCHIVES
>Return to "Heard Around Town"
>Return to Las Vegas Leisure Guide